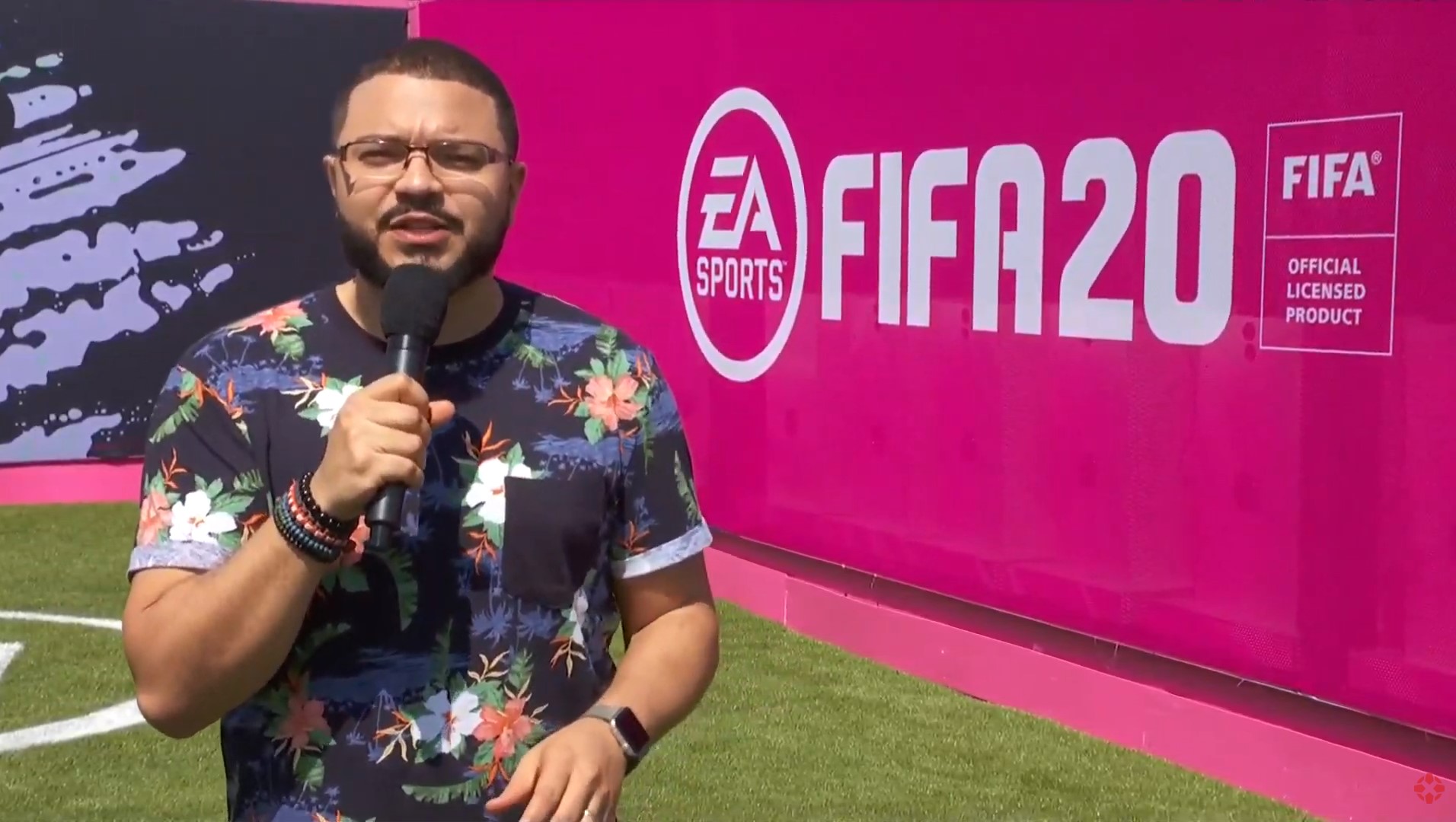 Electronic Arts kicked off the E3 festivities with its EA Play event today in Los Angeles. The presentation, while not officially part of E3, consisted of a series of live streams full of world premiere gameplay and exclusive interviews with developers. Here's a look at the new details we just got on some of the hottest upcoming titles.
Star Wars Jedi: Fallen Order – First Gameplay
Over 10 minutes of new gameplay footage was aired during the EA Play live stream today, giving us a chance to see the soon-to-release Jedi: Fallen Order come to life.
This newest Star Wars game looks like it will bring new creative energy to the franchise (in addition to the shift to single-player only). Jedi Fallen Order is being developed by Respawn Entertainment, the same company behind Apex legends and Titanfall. In addition, the team is being led by the director of God of War 3. It's a star-studded development team that looks like it's on track to produce a fantastic new action-adventure entry.
Star Wars Jedi: Fallen Order is coming to PC, Xbox One, and PS4 on 15th November.
Pre-Order Star Wars: Jedi Fallen Order Now for PC
Apex Legends – Season 2, New Legend
A new season of Apex Legends will be dropping soon, along with a new (and improved) Battle Pass, and a new Legend too!
Wattson will be the freshest contender to join the fight on July 2 when the next season and Battle Pass go live. She's a new defense-style character that the game's developers describe as having "RTS-style gameplay". A game designer for Apex Legends went on to explain:
"The idea behind Wattson is that if you plan and sort of adapt to the environment while strategizing with your team you can create these strong defenses that people are really going to have to think about in terms of how they push on you."
Season 2 will be called "Battle Charge", and will feature daily/weekly challenges and a Battle Pass with more Legendary skins and Crafting Metals. In addition, there will be an all-new weapon added called the "L-Star", which is described as being extremely powerful.
You can find more details on the new Legend, the new season, the new weapons, and the new Legendary skins in the EA Play livestream footage posted above.
Stock Up on Discounted Apex Legends Coins
Battlefield V – New Maps, Pacific Theatre, Chapter 5
New maps that take place in an all-new theatre of war are coming to Battlefield 5. Players will be joining the fight on the Pacific front, with the first new map "Al Sudan" (set in a massive South African location) coming on 27th June.
More new maps will follow throughout the summer, in addition to the sizeable increase in maximum rank (from 50 to 500!) coming in August. Then, at some point before 2020, we'll see Chapter 5 of the Battlefield V story.
The next Chapter will feature the battle of Iwo Jima (amongst other Japanese/U.S. conflicts), along with a wide range of historically accurate weapons and vehicles.
Check out the clip from the EA Play livestream above for a look at some of the new content to come. There you will also find more details on the Battlefield 5 roadmap for the rest of 2019.
Buy Battlefield 5 Now for PC, PS4, and Xbox One
FIFA 20 – Release Date, New Game Mode
As you probably expected, there's a new FIFA game in the works and it now has a set release date. FIFA 20 will release on 27th September and EA Access subscribers can play it a week early.
So far, we know that FIFA 20 will feature smarter AI, refinements to Time Finishing, and new ball physics to provide a more realistic experience. Check out the livestream from EA Play for more details on game improvements.
In addition, FIFA 20 will feature an all-new mode called Volta that's a lot like the FIFA Street spinoff fans of the series may be familiar with. Volta will feature 4v4 and 5v5 game types with the option of playing in "Rush" mode (no goalkeepers).
Volta will also feature customisable avatars. Everything from outfits to tattoos and hairstyles can be detailed the way you like. Check out the trailer above for a teaser of the action to come.
Look for Everything FIFA 20 Coming to the CDKeys Store Soon
Madden NFL 20 – Release Date, Gameplay Reveal
EA Sports is enhancing Madden NFL 20 to bring you the most precise and realistic football experience yet!
EA showed off how Madden NFL 20 will change up its usual formula in its most ambitious entry yet. We learned how you can become an NFL franchise superstar in Face of the Franchise: QB1. Or, experience the most detailed player progression system to date with Superstar X-Factor. This mode allows players to unlock special superhero-like abilities for today's top NFL players.
Check out Madden NFL 20 in action above, and stay tuned for details from the developers themselves. The game will release on 2nd August for PC, PS4, and Xbox One.
Look for Madden NFL 20 Coming to the CDKeys Store Soon
The Sims 4 – New Expansion and Stuff Pack
Pack your bags, it's time for a trip! The newest Sims 4 expansion pack will be "Island Living", and it will be full of tropical fun when it releases very soon on 21st June (16th July for consoles).
Island Living will take place on the island of Sulani, where your Sims can experience all the best of laid-back island living. From fun activities like swimming and building sandcastles to new career options like conservationist and lifeguard, there's so much to do on this tropical hideaway. Your Sims can even hang out with mermaids!
Other Sims 4 related announcements were made during EA Play today, including information on the next Stuff Pack entitled "Realm of Magic". You can learn more about this add-on and all the other Sims 4 news in this segment of today's conference.
For Everything Sims 4 Check Out the CDKeys Webstore
What are you most hyped about from EA Play 2019? Jedi Fallen Order? Apex season 2? Let us know in the comments below or on our Facebook page!