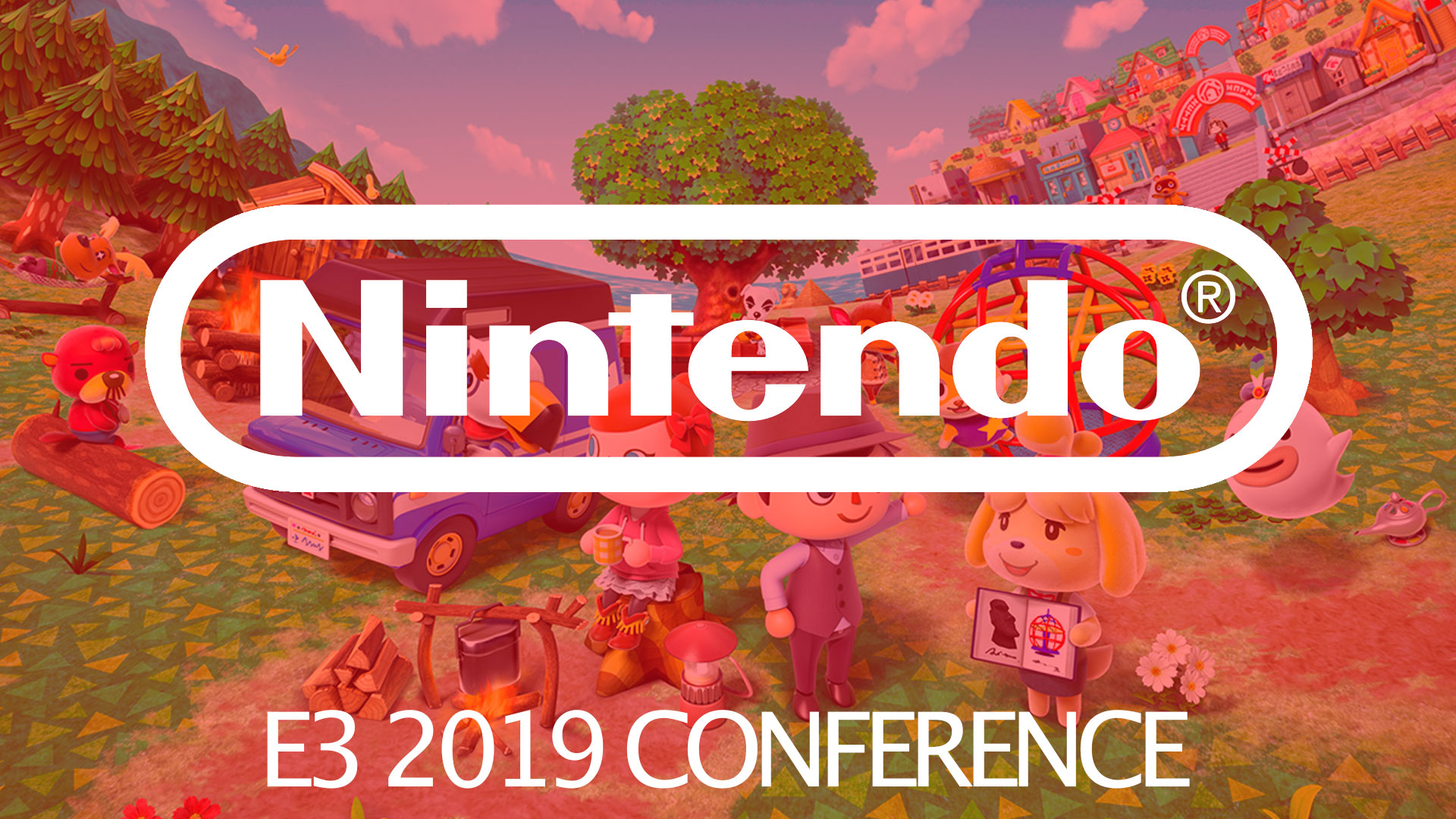 Was the Nintendo E3 2019 Direct the best show at E3? From the internet's reaction, we think many would say it was. Decide for yourself from our compilation of the biggest news just announced on Tuesday. (Follow this link here if you'd like to view Nintendo's E3 presentation in its entirety.)
Want to get a sweet deal on the hottest games of the conference? Head to the newly updated E3 sale section of our webstore to save yourself some cash.
Nintendo E3
New Super Smash Bros. Ultimate Characters
Nintendo E3 kicked off its 2019 presentation with a bang. The (unnamed) Hero from Dragon Quest and the legendary Banjo-Kazooie will join the fight soon. If you own a Fighter Pass you'll be able to try out these new characters this summer. Take a look at Hero's moves in the new trailer here, and Banjo-Kazooie right here.
Get your hands on Super Smash Bros. Ultimate today
The Witcher 3: Wild Hunt
Another legendary game is making its way to the Nintendo Switch soon, and we have to admit, we didn't see this one coming. First DOOM, then Dark Souls Remastered, and soon, you will soon be able to play The Witcher 3 on the go.
The release date hasn't been released at Nintendo E3, but we do know that its the Complete Edition of The Witcher 3 that's being ported over. Meaning, you'll get both of the massive expansions and all the other DLC packs released for the game. Check out the announcement trailer for more details.
Check out our deals on The Witcher 3 for PC
Resident Evil 5 and 6
Even more big port announcements dropped during Nintendo's E3 Direct, and we don't have a problem with that!
Just last month, Resident Evil 0, 1, and 4 were added to the Switch's catalog of games. Now entries 5 and 6 will be joining the party! Both new games are set to arrive in the fall of this year. Check out their reveal trailer right here.
Check out our great collection of Resident Evil games
Animal Crossing: New Horizons
Although we got an all-new trailer, it's unfortunate that one of Nintendo's new releases was also announced as delayed. Animal Crossing New Horizons, one of our picks for best upcoming games of 2019, has been delayed until 20th March, 2020. Here is the new teaser we got to tide us over.
Fire Emblem: Three Houses
Fortunately, Fire Emblem: Three Houses (another one of our most anticipated games of 2019) is still set to release on 26th July. Nintendo gave us a new trailer for the game too, detailing the characters.
We've got great deals on other Fire Emblem titles in-store
Luigi's Mansion 3
Prepare for a spooky good time with Mario's (less popular) brother Luigi and his sidekick Gooigi! We got a new trailer showcasing Luigi's Mansion 3 on Tuesday, featuring lots of ghoulish gameplay.
As far as a release date goes, no delay was announced. So we can safely assume that we'll get to play Luigi's Mansion 3 sometime in 2019 (as was previously promised).
Marvel Ultimate Alliance 3
Marvel fans rejoice! Ultimate Alliance 3 looks amazing and it now has a release date that's right around the corner!
On 19th July, you'll be able to take on a wide range of recognisable super-villains (Mysterio, Surtr, M.O.D.O.K) with a whole host of fan-favourite heroes (Spider-man, Ghost Rider, Elektra). There will even be an expansion pass featuring content from the Fantastic Four and X-Men. See it all in the new trailer.
No More Heroes 3
A third round of stylish hack-and-slash adventure is in the works for the Nintendo Switch! No More Heroes 3 was announced during the E3 Direct on Tuesday, with a planned release date of some time in 2020. The new teaser trailer is available here.
Grab a great deal on Travis Strikes Again No More Heroes in our store
Many New Switch Games Coming Soon
In a video montage, Nintendo E3 casually announced a long list of spectacular new titles that are coming to the Switch very soon. Here are some of the highlights that we're most excited about:
The Sinking City – Fall 2019 (PC version available here)
Alien Isolation – 2019 (PC version available here)
Hollow Knight: Silksong – Coming Soon
Minecraft: Dungeons – Spring 2020 (check out our Minecraft deals on other platforms here)
Doom Eternal – Coming Soon (pre-order the PC version here)
Wolfenstein: Youngblood – 26th July 2019 (pre-order the PC version here)
Dead by Daylight – 26th Sept 2019 (PC version available here)
Spyro Reignited Trilogy – 3rd Sept 2019
The Legend of Zelda: Breath of the Wild Sequel
Nintendo E3 ended its spectacular line-up of announcements with a special surprise. A follow-up to one of the best Zelda games (and one of the best games of all time) is currently in the works.
We were treated to a hype-inducing new trailer for the yet unnamed game too! Obviously, no release date is available at the moment, but we'll keep you posted! Follow our blog for more updates on this and other games!
Save money on The Legend of Zelda: Breath of the Wild now
Head to the newly updated E3 sale section of our webstore to save yourself some cash on the hottest games.