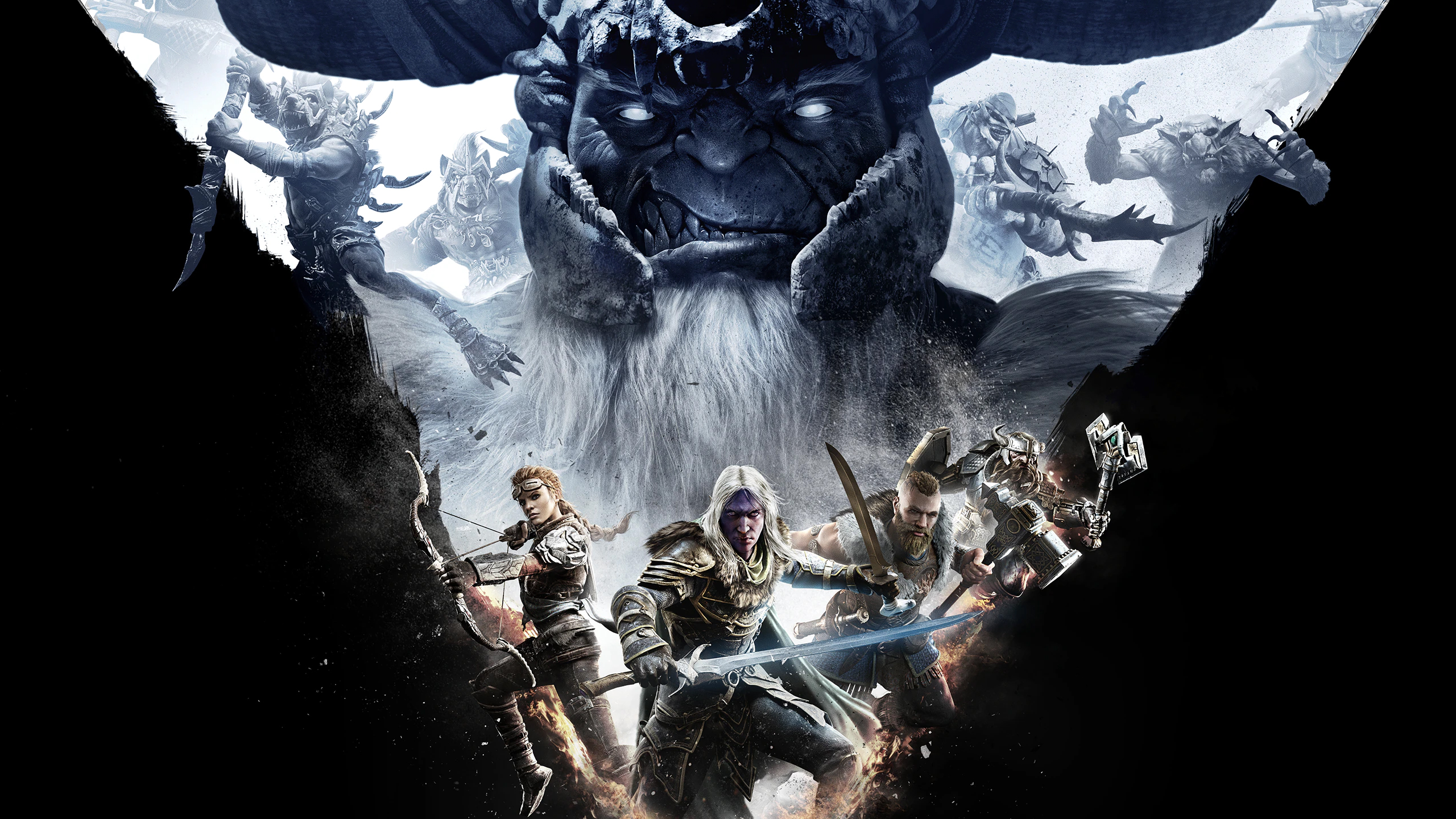 Dungeons & Dragons: Dark Alliance brings the legendary tabletop RPG to life like never before on PS4, PS5, Xbox One, Xbox Series X|S and PC; it's also available with Game Pass!
Dark Alliance is out now, and critics love its "lavish action," "brutal monster-killin," and "atmospheric environments, which are like the covers of vintage fantasy novels come to life."
PC Gamer sums up the praise for Dark Alliance in their review, calling the game
A furiously entertaining action RPG whose horrible monsters are a delight to slay, whether you're playing solo or co-op.
Save on Dungeons & Dragons: Dark Alliance Now
Play Dungeons & Dragons: Dark Alliance with Xbox Game Pass (for Console and PC)
Your Party, Their Funeral.
Dark Alliance brings the world of Dungeons & Dragons to life (outside of your imagination). The classic table-top RPG has been reimagined as an "explosive action brawler filled with real-time combat and dynamic co-op." Plus, Dungeons & Dragons Dark Alliance is published by Wizards of the Coast, the legendary name behind Magic: The Gathering and other fantasy/sci-fi products– so you know it's legit!
In addition, D&D Dark Alliance will be available in the Game Pass catalog from day one! Take on legendary monsters, earn powerful gear, unlock new skills, and unravel an iconic D&D story with up to three other companions. Controller support is supported on PC, and is strongly recommended for those wanting to experience "the full immersion of Dark Alliance's combat system."
Gameplay and Features
Wondering whether you should polish up your virtual D6 or skip this fantasy RPG entirely? The gameplay and features below should tell you everything you know. In our opinion, D&D Dark Alliance is a must-play for any fantasy/action game fans– especially those interested in multiplayer co-op.
Play as Iconic D&D Heroes
Choose one of four heroes from best-selling fantasy author R.A. Salvatore – Drizzt Do'Urden, Catti-brie, Wulfgar, and Bruenor Battlehammer. Each has their own unique playstyle and customizable abilities. Complete missions and vanquish bosses to unlock new skills and earn powerful gear, allowing players to take on even bigger challenges.
Fight Alongside Your Friends
Join up to three other friends and fight together in a dynamic co-op experience with explosive real-time combat. Unleash devastating combos as you topple unstoppable monsters too powerful to go it alone.
Conquer Unstoppable Monsters
Dark Alliance pits players against some of the most legendary monsters from the world of Dungeons & Dragons. Frost giants, Beholders, White Dragons—muster the strength to defeat them all against insurmountable odds.
Brave the Frozen Landscape
Dark Alliance brings to life the world of D&D like never before. Explore the frigid and dangerous world of Icewind Dale as you defend your homeland from armies of abominable monsters.
Follow us on Twitter, Facebook, and Instagram for more updates on the latest releases!