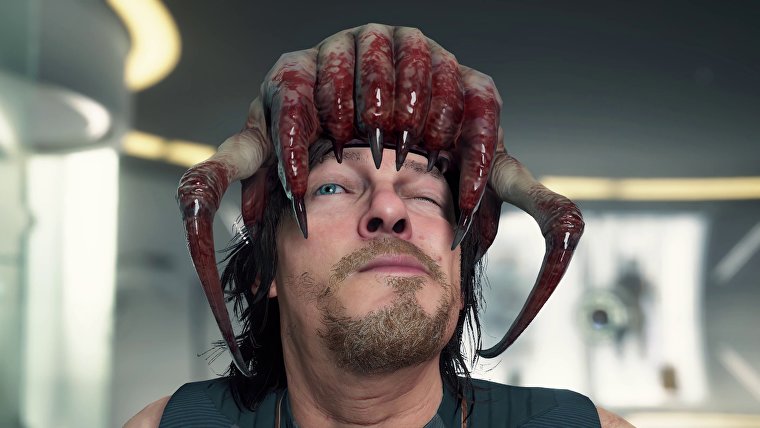 Death Stranding has finally arrived on PC, and its latest form is perhaps its best. The PS4 version won numerous awards in 2019, Including Best Game Direction and BAFTAs for both Artistic and Technical Achievement, yet the power of the PC takes the game to a whole new level.
Developed by Kojima Productions (headed by Hideo Kojima, the mind behind the Metal Gear series), Death Stranding pushes the boundaries of what's possible in gaming. And now, for the first time ever, you can experience this incredibly ambitious title with new features, new content, and unlocked potential.
Buy Death Stranding for PC Now
A World Changed Forever
Death Stranding is more than just a game. With a star-studded cast of TV and film stars, a bizarre premise, and a cinematic aesthetic, Kojima's creation is somewhere between a video game, a movie, and a fever-dream.
But what's the game about? As Sam Bridges, you must "brave a world utterly transformed by the Death Stranding. All the while "carrying the disconnected remnants of our future in his hands as you embark on a journey to reconnect the shattered world one step at a time."
If this like some kind of futuristic delivery simulator to you– you'd be right. And if you're utterly confused by what this game is about– you'd be right to feel that way too. Death Stranding is an experience you really have to see for yourself to fully understand. "The bottom line is that there's nothing that looks like this on PC and certainly nothing that plays like it," Eurogamer explains.
New PC Features
Objectively, Death Stranding looks the best on PC. If you have a rig powerful enough to push the sliders to the max, you'll end up with a breathtaking cinematic gameplay experience. The PC port includes improved framerate (up to 240fps), new photo mode, and ultra-wide monitor support among its new bonuses. In addition, crossover content from Valve's legendary Half-Life series (pictured at the top of this post) is also included.
This is obviously a game that will appeal to some more than others, but as PC Gamer explains in their review:
If you value games that defy genre, reward patience, and aren't afraid to get weird, Death Stranding is a wild ride worth taking.
Stay tuned to the CDKeys blog for more of the latest news and hottest deals on upcoming games.