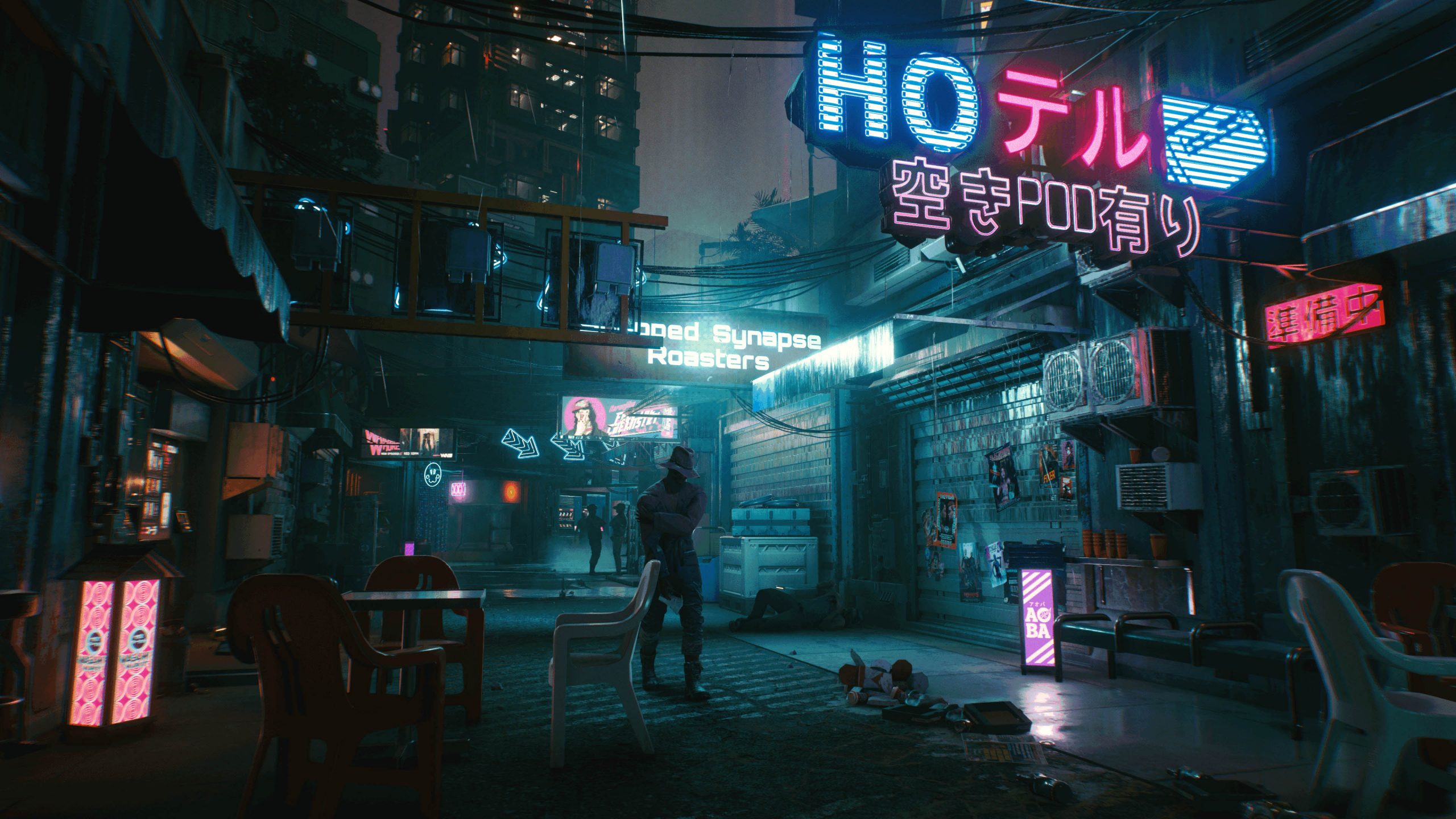 Despite the recent delay, the new trailers and details revealed for Cyberpunk 2077 have us more excited than ever. The Witcher 3, CD Projekt RED's last project, was delayed a bit too before it first released in 2015… and we know how that game turned out.
On Thursday, in the first episode of CD Projekt Red's new series "Night City Wire", we were treated to a new gameplay trailer, new info on a game mechanic known as "braindance," and introduced to a… spinoff anime series?!
Below, we've rounded up all the new Cyberpunk 2077 info you need to know. Secure your pre-order while it's on sale in the CDKeys store:
Pre-Order Cyberpunk 2077 for PC Now
New "Braindance" Mechanic Revealed
Cyberpunk 2077 has been on many gamers' "must play" list since it was first unveiled at E3 2018. And, although it's been delayed (again) until November, the game still seems almost too good to be true.
We already know that Cyberpunk 2077 will feature a massive open-world, a Keanu Reeves cameo, a list of vehicles that rivals Grand Theft Auto, and extensive details that even includes "genital customization." Now, thanks to the first Night City Wire presentation, we can see some of this information come to life while finding out even more.
A gameplay mechanic known as "Braindance" will allow you to see through other characters' eyes in Cyberpunk 2077. It'll be a chance to relive entire scenes through other's memories; kind of like how one would security camera footage.
Developer CD Projekt Red says that the Braindance mechanic will be one of the primary narrative devices they utilize to explore the game's factions, locations, and history. Perhaps this is what will allow players to step into the boots of Keanu Reeve's hotly-anticipated character.
Oh yeah, and it may be jumping the gun a little bit (since the game itself is still about 5 months away), but the spinoff anime series "Cyberpunk: Edgerunners" will arrive on Netflix sometime in 2022. Stick with the CDKeys blog for further details; more info has been promised at future Night Wire presentations.
Prologue Gameplay Footage
The new trailer above contains a trove of hidden details throughout its few minutes of footage. In addition to what you can see above, developers working on the project also revealed a few other juicy details in Thursday's Night Wire presentation.
We now know that the player character will be in search of a fabled chip (Fallout: New Vegas anyone?), that allows for "immortality." You'll be working with a character known as "Jackie;" who will help you find other self-enhancing chips and introduce you to a network of powerful individuals. And we also catch a glimpse of one of Cyberpunk's open-world locations known as "The Badlands" and get a look at the power of cyborg upgrades in the form of the hulking "Adam Smasher."
Keep in mind that the trailer above is only a portion of Cyberpunk 2077's prologue. The details we know so far only scratch the surface of what may prove to be 2020's game of the year.
You can check out the full Night Wire live stream for yourself right here.
Stay tuned to the CDKeys blog for more of the latest news and hottest deals on upcoming games.