Warzone 2: Our Complete Guide to Call of Duty: Modern Warfare 2's Warzone
Warzone 2.0 has arrived! The massive, free-to-play, combat arena now features a brand new map, new Battle Pass, and an anti-cheat system built in from day one. That probably raises a lot of questions– and we have the answers below. Here's everything you need to know to "stay frosty" in WZ2.
Warzone Mods & Cheaters
Before the introduction of Activision's anti-cheat system "Ricochet" in late 2021, it wasn't uncommon to find at least one cheater in every Warzone lobby. Even popular streamers we're taking advantage of the game's exploits. Perhaps most notably, FaZe clan member "Swagg" was accused of using wall hacks, aim bots, and even a cosmetic exploit to obtain a unique weapon camo!
Despite Richochet being baked into Warzone 2.0 from the start, the cheaters still persist; to a great degree because of a piece of hardware called the Cronus Zen. This widely available piece of tech allows players to mod their equipment with unfair advantages by altering the way the controller communicates with the game. Reducing recoil and improving aim are usually what Cronus Zen script mods are used for– but the sky's the limit! Plus, hacks and exploits like a money glitch, and flying boats are unfortunately still in the process of being discovered… and hopefully patched by Activision.
Warzone 2 Map
Al Mazrah, Warzone 2.0's massive new map, is a giant metropolis complete with a variety of points of interest. These "mini maps" that make up the giant battle arena are your new playground for 6v6 squad battles, Ground War operations, 150-player Battle Royales and more..
The points of interest throughout Al Mazrah will also be familiar for those who have been playing Call of Duty games for a while. Sprinkled throughout the Warzone 2 map are locations from 2011's Modern Warfare 3, and 2009's Modern Warfare 2. Here's a list of which ones they are:
Dome – Modern Warfare 3 (2011)
Terminal – Modern Warfare 2 (2009)
Quarry – Modern Warfare 2 (2009)
Highrise – Modern Warfare 2 (2009)
And here's some additional info on the history of the location, courtesy of Activision:
"The capital of the Republic of Adal is Al Mazrah, a fountain of strategic and luxury resources that fostered life thousands of years before the Common Era. Its history stretches through some of the greatest empires in history, as reflected in the ancient architecture across the capital."
Best Loadout for Warzone 2
There is no single best gun or loadout in Warzone because each weapon has its own pros/cons, and each one suits different playstyles. Often times practice, comfortability, and confidence with a certain loadout is much more important than whatever the current meta is.
Nevertheless, there are eight Warzone 2 loadouts that we love right now, and one of them will probably be the "best" for you. But don't be afraid to mix things up if it fits your playstyle; and remember to keep an eye out for updates that will change the meta.
Signal 50 and Kastov-74U
SP-R 208 and FSS Hurricane
M4 and Expedite 12
MCPR-300 and Kastov 762
STB 556 and Lachmann Sub
SP-X 80 and M4
Raal MG and Fennec 45
Victus XMR and STB 556
Can You Play 2-Player on Warzone?
Unfortunately, the only multiplayer mode supported in Warzone 2 is online play. There is no split-screen mode available, despite the fact that the game will prompt you to "add a Second Controller for split-screen"… Sadly, that's just a tease.
Why does Warzone torment us so? Well, because the option to play split-screen multiplayer is, in fact, available in many other Modern Warfare 2 game modes. If you pick up the full version of the game, you'll be able to play good ol' couch co-op in the following modes:
Headquarters
Kill Confirmed
Hardpoint
Knock Out
Prisoner Rescue
3rd Person Moshpit
Team Deathmatch
Domination
Search & Destroy
On the bright side, remember that Warzone 2 supports cross-platform play between PC, PS4, PS5, Xbox One, and Xbox Series X|S.
Warzone Rewards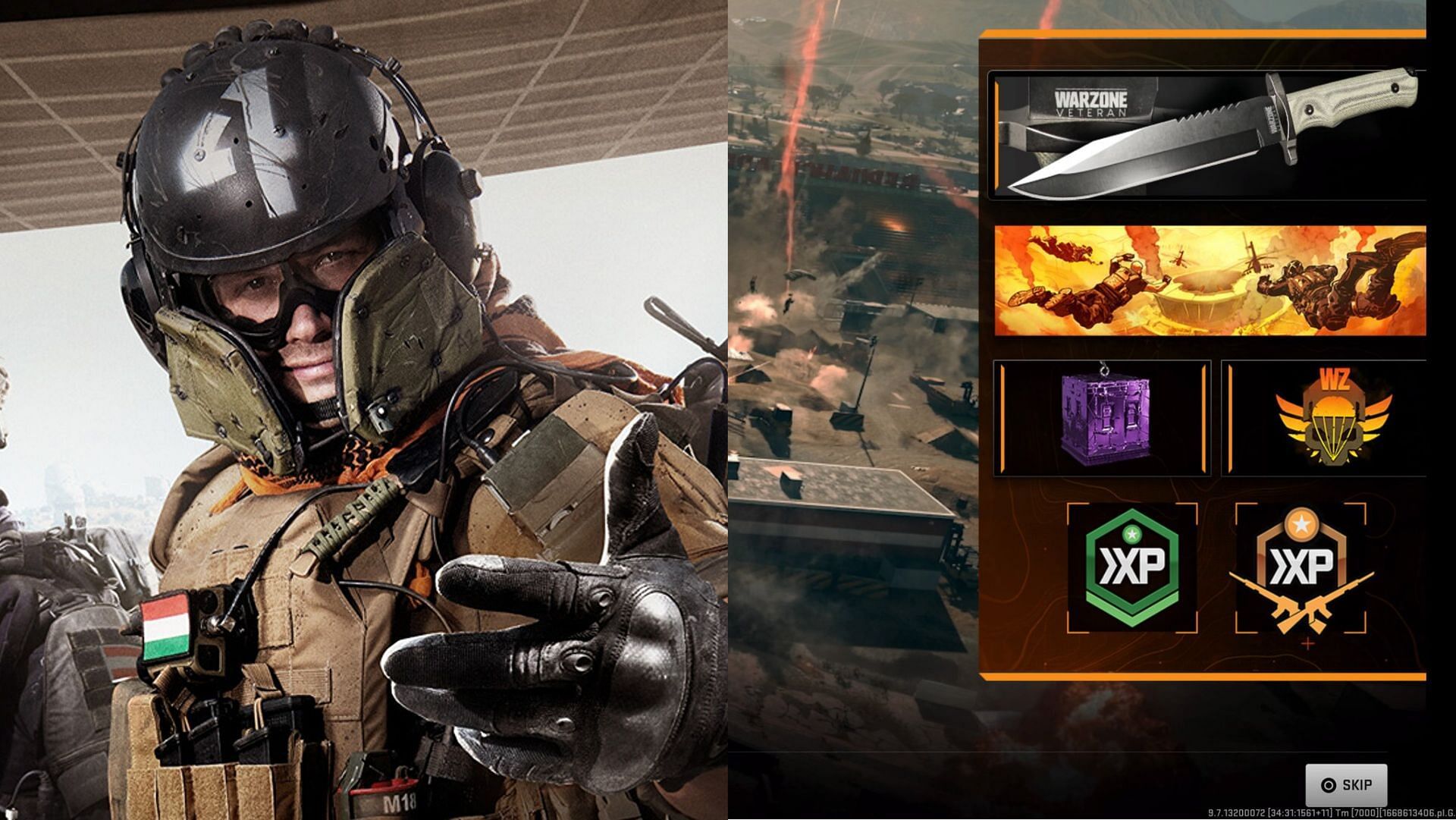 Warzone 2 features a new Battle Pass system with one important feature that sets it apart from other similar games– tokens. Yes, with the power of tokens (earned through playing matches) players can unlock the rewards in their Battle Pass in the order of their choosing. (There is the one caveat that the unlockable rewards need to be next to eachother on the Battle Pass map– you can't just go picking willy nilly throughout the entire thing.) However this is certainly much more freedom than most games offer.
There are so many fantastic rewards to unlock, and the "best" ones will be decided by your own subjective opinion. However, here are some of our favorites:
"The Unseen" KorTac Mil-Sim Operator Skin (Sector A9, HVT)
"Blackout" Roze Operator Skin (Sector A18, HVT)
"The Unseen" KorTac Mil-Sim Operator Skin (Sector A9, HVT)
"Olympus King" Zeus Operator Skin (complete the Battle Pass)
300 COD Points (plan ahead for the next Battle Pass)
So there you have it! That's Warzone 2.0's most important details (in a nutshell).
Be sure to grab your Discounted Warzone Points (while they last!); or purchase Modern Warfare 2 to unlock the premium Warzone 2.0 experience. This includes access to 14 additional Operators to use across both games, as well as accelerated Weapon and Level Progression. Plus, you'll receive bonus XP at the end of each Warzone match!
And don't forget to join the conversation on Facebook for more gaming news, guides, and of course– deals.
Stay frosty.