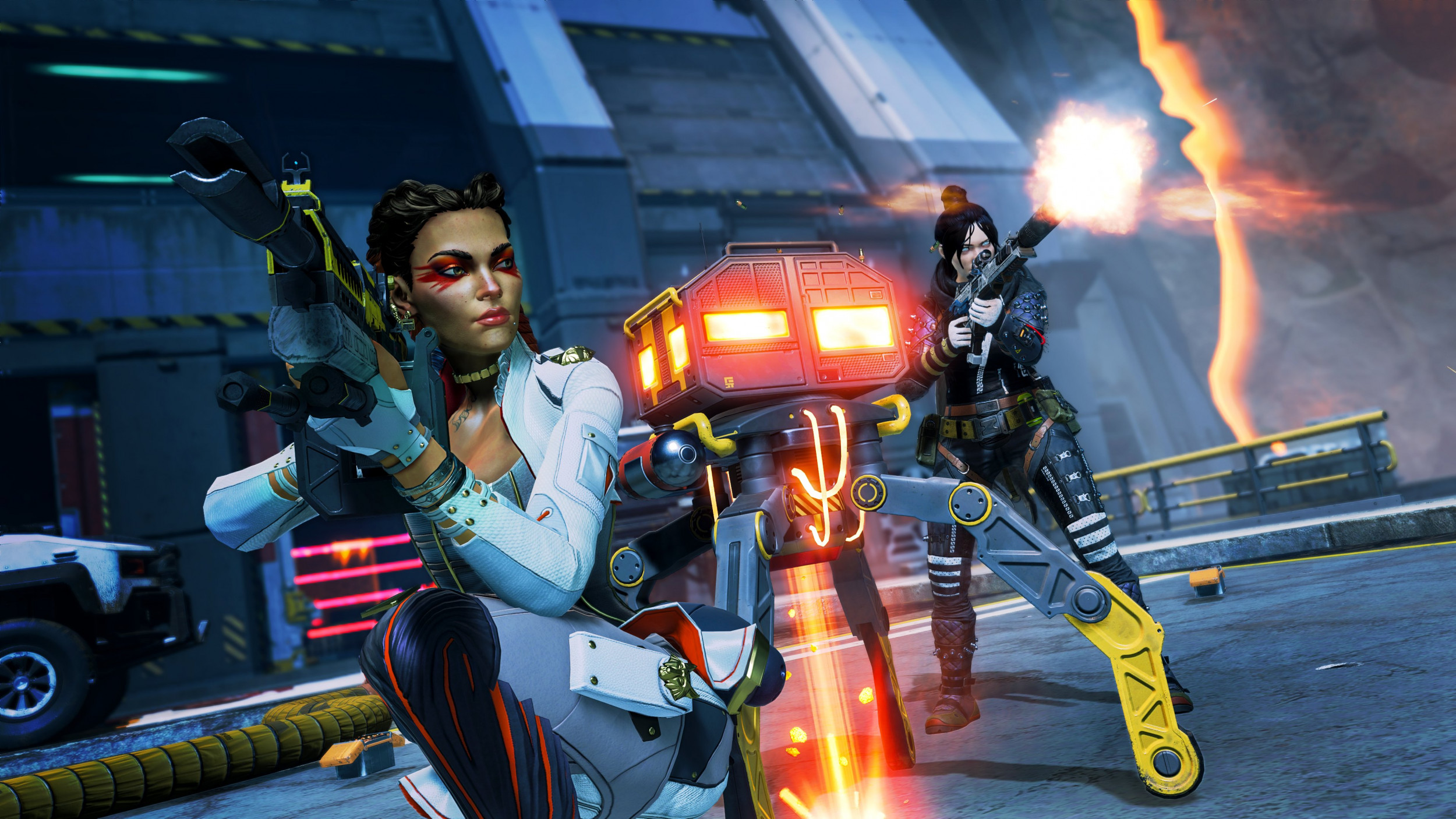 Apex Legends has remained insanely popular since its 2019 debut when it surpassed 50 million players in its first month alone. This ongoing popularity is due to the fact that developer Respawn Entertainment (Titanfall 2, Jedi: Fallen Order) has kept their competitive shooter fresh with consistent updates and a Battle Pass that rivals Fortnite's.
Season 5 of Apex Legends kicked off on Tuesday (May 12), introducing over 100 new unlockable items and a whole lot more. Here's everything you need to know and how you can get your Battle Pass for less through CDKeys.
Apex Legends Season 5 | Fortune's Favor
The Season 5 Battle Pass brings a long list of exciting new unlockables to Apex Legends. Players will be able to level up their Battle Pass to unlock Legendary skins, items, and other new cosmetic rewards in Season 5. Fresh music packs, loading screens, and emotes are all included as well.
The Battle Pass isn't free (just like Fortnite's), but that's where we can help you out. You'll need 950 Apex Coins to gain access to the Season 5 goodies, or 2800 Coins to also unlock the first 25 levels of the Battle Pass (and the "Fool's Gold" Mirage skin) instantly.
We have Apex Coins for PC, PS4, and Xbox One on sale right now in the CDKeys webstore. Get your packs ranging from 1,000 to 11,500 Coins (before they sell out).
Short on Apex Coins? There are three free rewards you can unlock by playing Season 5 as well. Look out for the "Huntswoman" skin for new Legend Loba, 5 Apex Packs, and Win trackers for all Legends. It's nothing to scoff at, but for the real fun (and cosmetics) you'll need a Battle Pass.
Search "Apex" at CDKeys to check out everything we have in stock.
New Features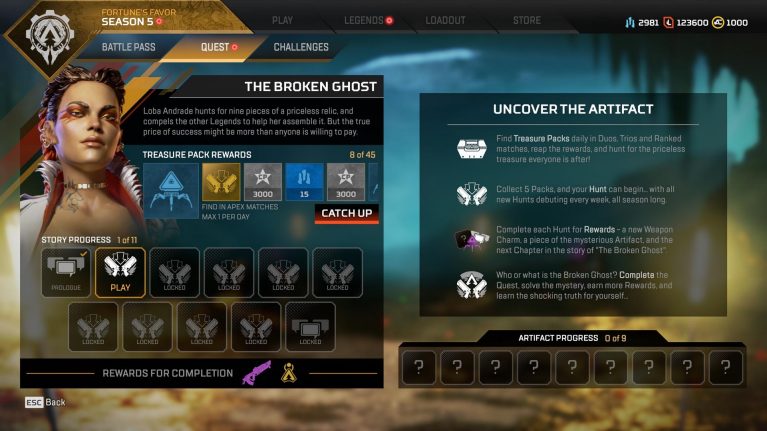 First and foremost, we're getting an updated version of the map. Kings Canyon has been changed thanks to Loba's arrival, seeing areas Thunderdome and Skulltown submerged in water, and the appearance of a new region known as Salvage
You'll also have more ways to play in Apex Legends Season 5 via Treasure Packs, Hunts, and the introduction of Quests.
Quests
This all-new experience will basically be a season-long hunt for a variety of collectible items. Each quest you complete will reward you with new Legend lore and valuable loot. There are nine artifact pieces in total that you'll be working towards… so you're going to want to get started ASAP to give yourself a chance to grab everything.
Treasure Packs
There are 45 Packs in total hidden throughout loot chests this Season, and each one will help you complete the new Quests described above. In addition, these Packs don't take up space in your inventory and they contain Apex Packs, Battle Pass XP, and Crafting Metals that will be waiting for you after each match. More importantly, these Treasure Packs are how you unlock access to Hunts.
Hunts
Each week of Season 5 will bring a new PvE Hunt for you to take on. You'll be working together with players around the world to take down prowlers in an eerie, night-time version of Kings Canyon. New story progress, new weapon charms, and one of the nine coveted artifacts can be earned in each Hunt.
A New Legend Joins the Fight
Described as a "high society thief", Loba is a powerful new addition to the Apex Legend's roster (and probably our new main).
Check out Loba's powerful abilities as explained in the recently released Season 5 patch notes:
Tactical – Burglar's Best Friend
Teleport to hard-to-reach places or escape trouble quickly by throwing your Jump Drive bracelet.
Ultimate – Black Market Boutique
Place a portable device that allows you to teleport nearby loot to your inventory. Each friendly or enemy Legend can take up to two items.
Passive – Eye for Quality
Nearby epic and Legendary loot can be seen through walls.
The range is the same as Black Market Boutique.
What do you think of Apex Legends and the Season 5 Battle Pass? Is this your favorite Battle Royale out right now? Let us know in the comments!