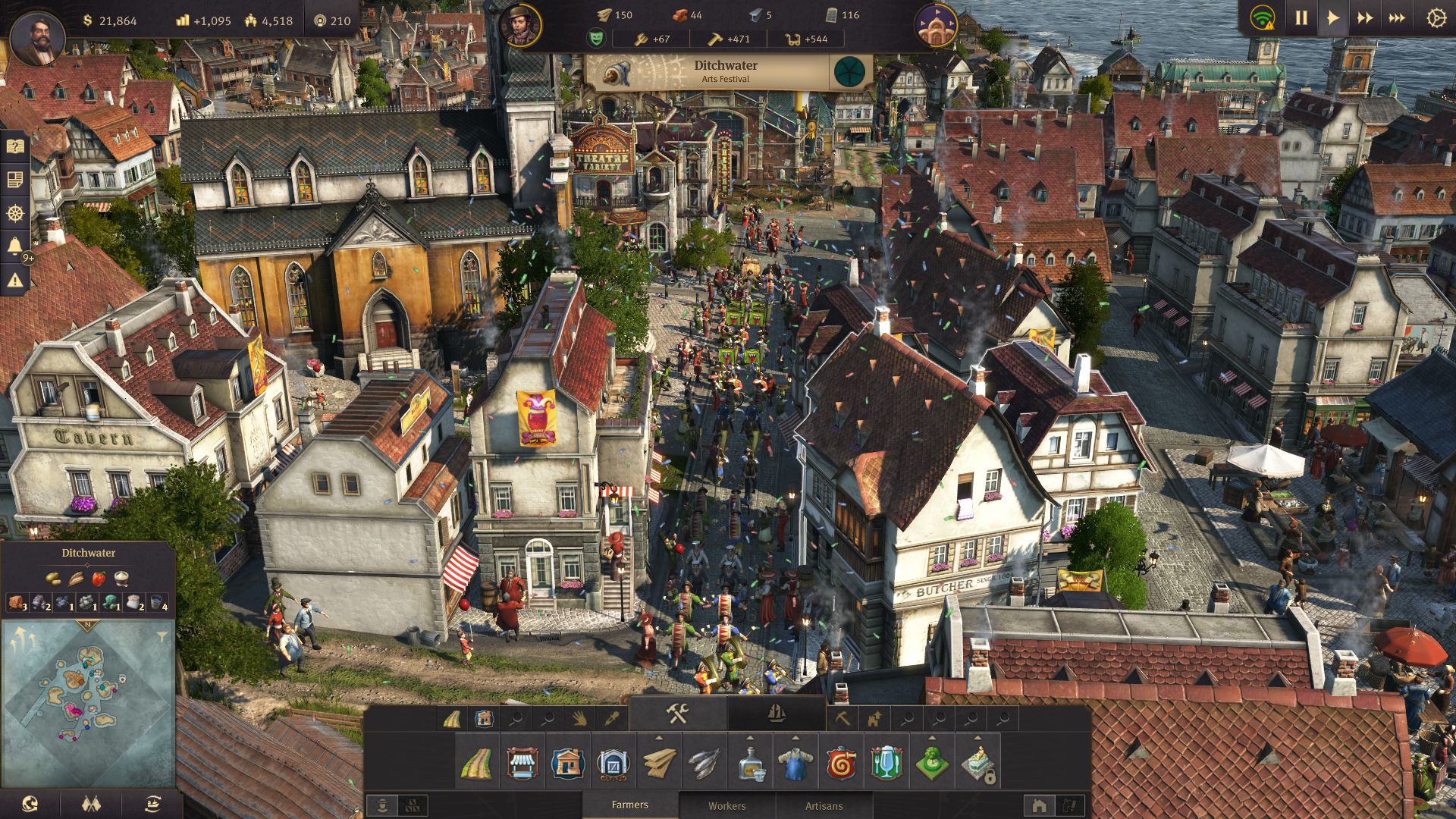 The critically acclaimed Real-Time Strategy series Anno is back with another offering of carefully crafted gameplay. With enhanced visuals, upgraded mechanics and many new features, Anno 1800 provides one of the most ambitious empire crafting experiences yet to be offered. Here's what you need to know about this great game and how you can pick up your copy on sale right now in the CDKeys webstore.
Buy Anno 1800 on Sale Now for PC

Anno 1800
Time to Start a Revolution
In Anno 1800, you'll take control during one of the most pivotal moments in modern history: The Industrial Revolution! The world is changing more rapidly than ever before, and it's up to you to decide where this growth will lead.
Try your hand at three different gameplay modes. There's a story-based campaign, the classic multiplayer experience and a sandbox mode where you can let your creativity run wild.
Regardless of how you play, you'll be able to experiment with the new upgrades that have been added. The new Workforce feature will make managing booming factory work more realistic than ever before. With the new expedition mode, you can enhance your empire by sending specialists to cultures around the world in search of new discoveries!

You're in Charge of an Entire Empire's Destiny
In Anno 1800, you'll also get to define your role as a leader through strategy, diplomacy and alliances. Sometimes dedicated trade allegiances are mightier than the sword when it comes to carving a unique patch for your civilisation!
Will you be a vicious conqueror or a polite diplomat? A creator of new ideas or an exploiter of free labour? It's up to you to decide how the world will remember your name in Anno 1800.
Find out more about Anno 1800 on the game's product page, and don't miss out on the discounted price while it lasts.
And, check out our blog post for a list of all the other hot new releases launching in April.