The Nintendo Switch is still a new contender on the console circuit, and its catalogue of games has some way to go. The Legend of Zelda: Breath of the Wild was a hugely-successful launch title, and there are plenty of other eagerly-anticipated releases heading our way (Super Mario Odyssey, Xenoblade Chronicles 2, Fire Emblem Warriors to name just a few), but what of those lesser-known Switch games you may have missed?
Every games console has its little-known gems, and the Nintendo Switch is no different. Join us as we take a look at 5 releases you need to check out if you're looking for an unexpected treat …
Tumbleseed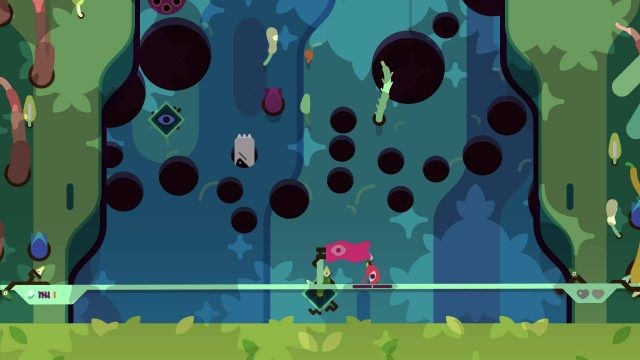 This indie action game puts you in control of a seed (how's that for an original concept?) as it tries to get to a mountain top, dodging enemies and obstacles along the way.
You need to keep the seed balanced on its rigid vine using quick responses and a lot of patience, but the Switch's HD Rumble feature adds a distinctive, more immersive feel to the gameplay. Tumbleseed looks absolutely gorgeous, with dynamic backgrounds throughout, and it's about as far away from the ever-popular grim, gritty shooters as you can get.
The steep learning curve will also keep you coming back again and again for a while, and its way more addictive than it might sound. If you want to try something unique, get your hands on Tumbleseed ASAP.
Puyo Puyo Tetris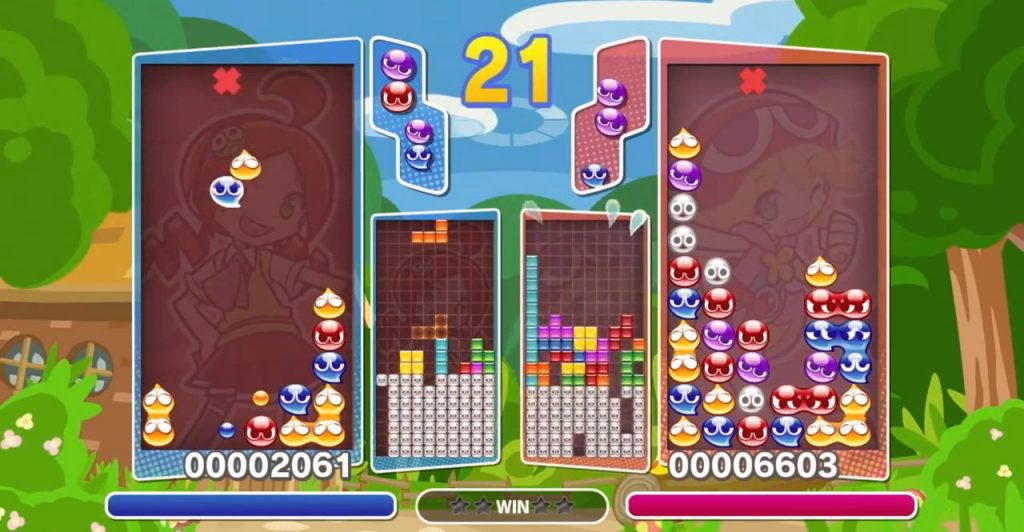 This is a cross between Puyo Puyo and Tetris, and if you haven't heard of one, you'll definitely be familiar with the other! They're both slightly different but similar enough to make this combination perfect, and you can choose to play each separately or together in the Swap mode.
This lets you either line up Tetrinimoes or group Puyo colours together to keep the game going, with one game type retreating into the background at any one time. It's a great experience in single-player and multi-player alike, even though it takes a little bit of getting used to.
If this is your first exposure to either Tetris or Puyo Puyo, you might be a tad spooked on your initial try, but keep going! This is a stunning, fast-paced, addictive game that's ideal for playing on the go.
Mighty Gunvolt Burst
Mighty Gunvolt Burst is a crossover between Mighty No. 9 (a Mega Man-inspired crowdfunded game) and Azure Striker Gunvolt. Like Nintendo's classic platformer starring the little blue robot-guy, Mighty Gunvolt Burst is pretty much everything Mega Man fans could want (not to mention those of us craving some simple run-jump-gun action).
Mighty Gunvolt Burst features liberal customisation options, with different ammunition and abilities up for grabs, allowing you to craft your hero to better-suit your playing style. The Switch's HD Rumble comes in handy too, helping you detect secret areas (adding more depth to the experience).
It's fast paced, looks beautiful, and oozes the kind of old-school charm we all love to revisit once in a while.
Snake Pass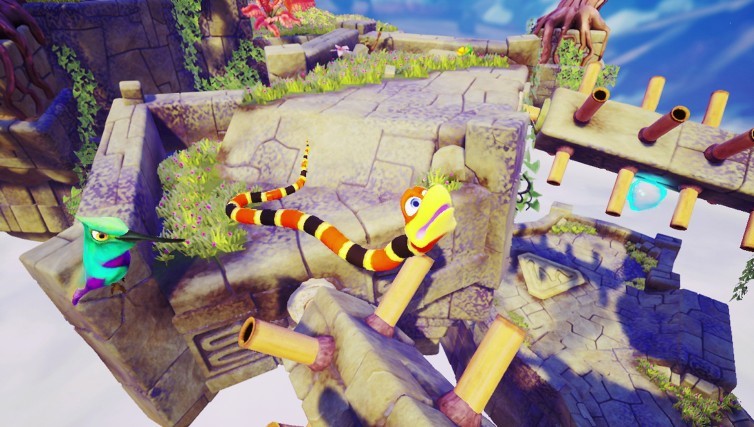 Snake Pass is another original game to try on your Nintendo Switch, right up there with Tumbleseed. It's a rare chance to play as a snake, and features plenty of nice touches, not least the realistic snake physics.
The entire game has a bright, colourful scheme that's not entirely unlike Banko-Kazooie, Crash Bandicoot, and Super Mario 64, while the gameplay has that good-natured Nintendo feel. You'll need to navigate different environments using your snakey abilities, winding around poles and slithering across surfaces at a leisurely pace.
The music, graphics, and cute creatures all combine to make this a relaxing puzzle / adventure game well worth your time.
Fast RMX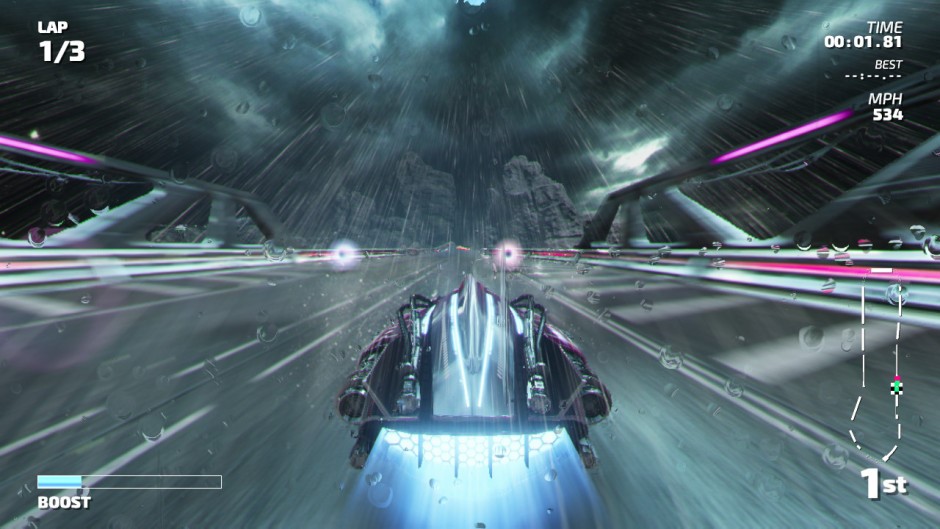 For fans of F-Zero and WipeOut, Fast RMX is a game you MUST try right now, if you haven't already.
This is another futuristic racer that's a high-octane blast from start to finish. You get to cruise sleek, dynamic tracks awash with neon and colour, and your vehicles look more like spaceships. The sense of speed is impressive, as are the fluid movements and pulse-pounding tunes.
Fast RMX is a bigger version of the Wii U game Fast Racing Neo, with extra tracks to try. You need to switch your vehicle's colour as you race, and steer across boosts (coloured strips on the ground) that match – pull it off, and you'll get a real jolt of speed. It's a neat mechanic that helps the game to stand out, and requires sharper reflexes than simply hitting corners and dodging other cars.
The Nintendo Switch is still in its infancy, but as you can see, it offers plenty of variety beyond those big titles with global recognition. Check out any of the five above and you'll discover some of the more nuanced, innovative experiences the console's distinctive design allows for.
Are there any Nintendo Switch games you think deserve more players' time? Let us know!