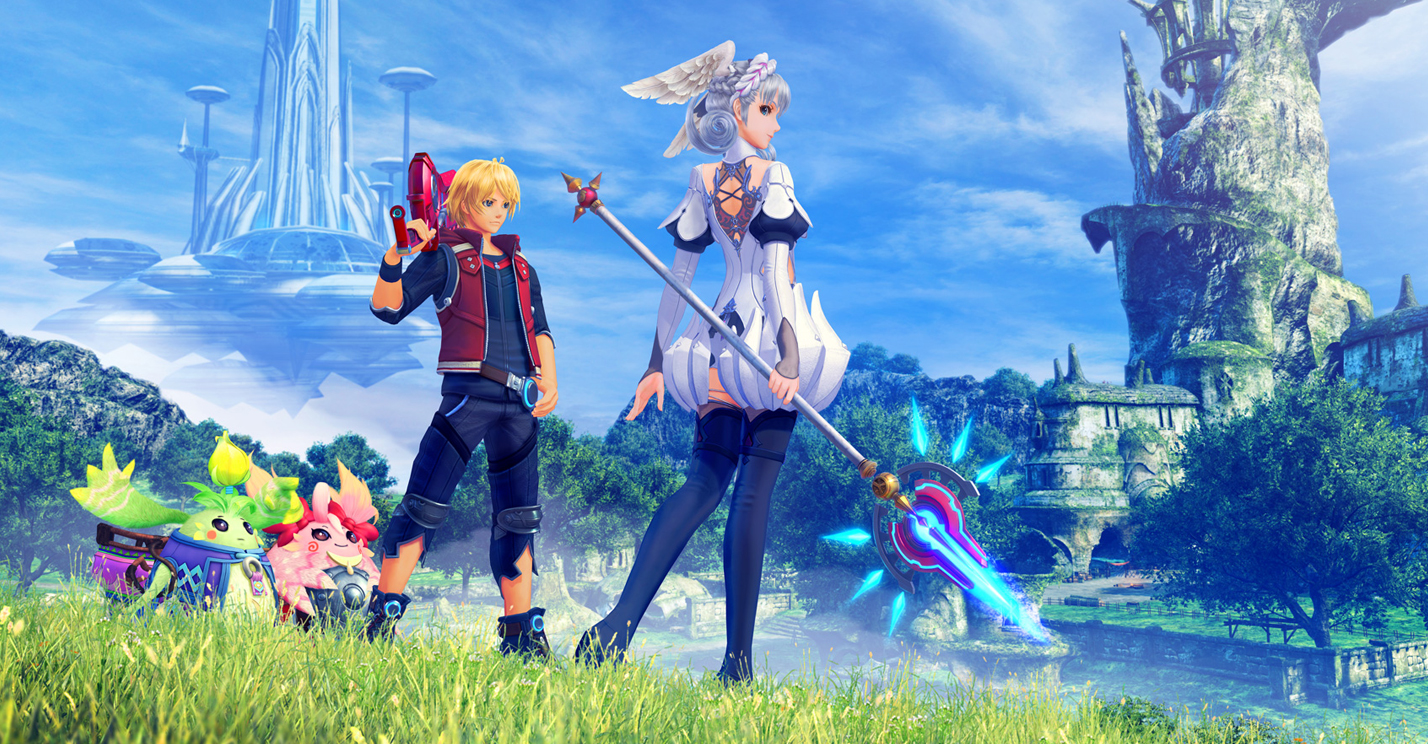 Xenoblade Chronicles features a mysterious protagonist, a powerful future-seeing blade, and a seemingly unstoppable mechanical menace; what more could you ask for in a JRPG? Well, playable on the Switch would be nice… and that's exactly what developer Monolith Soft has delivered. GameSpot sums up the new edition's praise in their steller 9/10 review:
Definitive Edition proves that Xenoblade Chronicles is still a fantastic JRPG with an immense amount of strategic depth that's still impressive in 2020.
Xenoblade Chronicles is out now for Nintendo Switch. Read on to learn more about the new features and grab your copy while it's on sale via the link below.
Buy Xenoblade Chronicles – Definitive Edition for Switch (EU Region)
Join the Fight Between Man and Machine
Newcomers and fans alike won't want to miss this chance to experience one of the best JRPGs on-the-go with the power and features of the Nintendo Switch. Xenoblade Chronicles Definitive Edition is "the absolute best version of this modern Japanese RPG classic to date and a must-own for any RPG fan;" VG247 writes in their perfect 100 review of the game. Check out the video above for a look at Xenoblade Definitive Edition's expansive world. You'll also see some of the characters you'll meet, the new epilogue chapter, and more!
Melia Shines in Massive New Epilogue
Xenoblade has finally arrived on the Switch– but what's different? Well for starters, the Definitive Edition of the game adds new story content in addition to the significant graphical upgrade. Future Connected, the game's 20-hour epilogue, explores the consequences of the main story's climactic ending; something veterans of the franchise will especially appreciate.
But perhaps the most impressive and enjoyable addition in the Definitive Edition is the overall refinement. The setting, combat system, and graphics have all been finely tuned and enhanced. "A diverse, gorgeous world" awaits you Gamespot writes, one that "still impresses 10 years later." Eurogamer conducted an in-depth look at the new edition's remastering and arrived at this glowing conclusion:
[Xenoblade Chronicles Definitive Edition] is a great way to revisit the title or play it for the first time. It remains one of the finest RPGs Nintendo has published over the years.
Check out more new releases and pre-order deals right here, and follow our blog for the latest news, previews, and special offers.