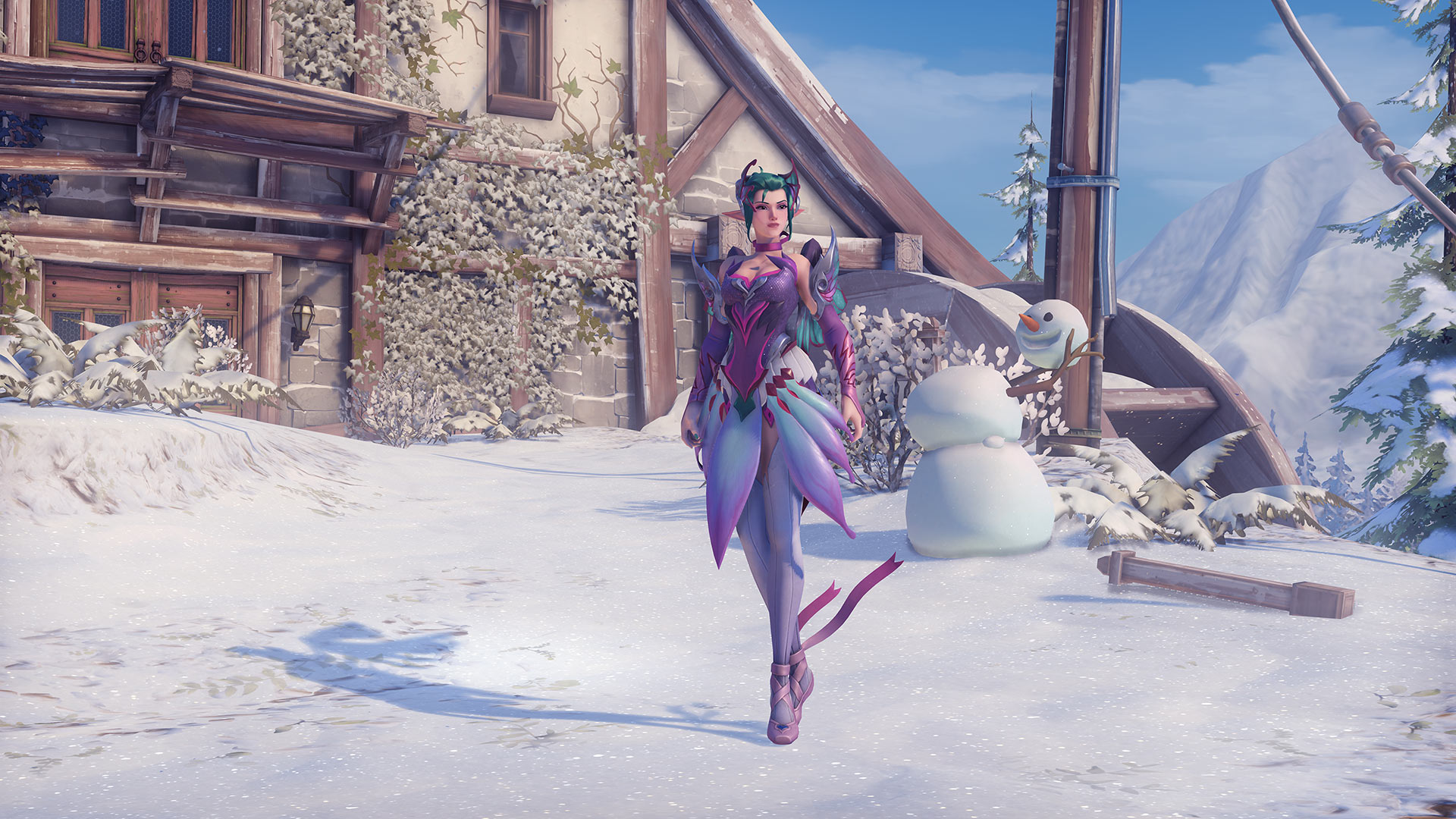 It's officially the holiday season in Overwatch! The Winter Wonderland limited time event begins today, and will last through January 2nd of the new year. 'Tis the season for new skins, emotes, cosmetics, game modes and more in Blizzard's insanely popular first-person shooter.
New Loot
Over the next three weeks, the world of Overwatch will be a bit more festive looking than usual– especially the heroes! One of the highlights of each Overwatch event is the brand new limited-time skins you can unlock. One of our favorites, besides the "Sugar Plum" Mercy at the top of the page, is the "Krampus" skin for the hero Junkrat. This one shows off the season's more… diabolic traditions.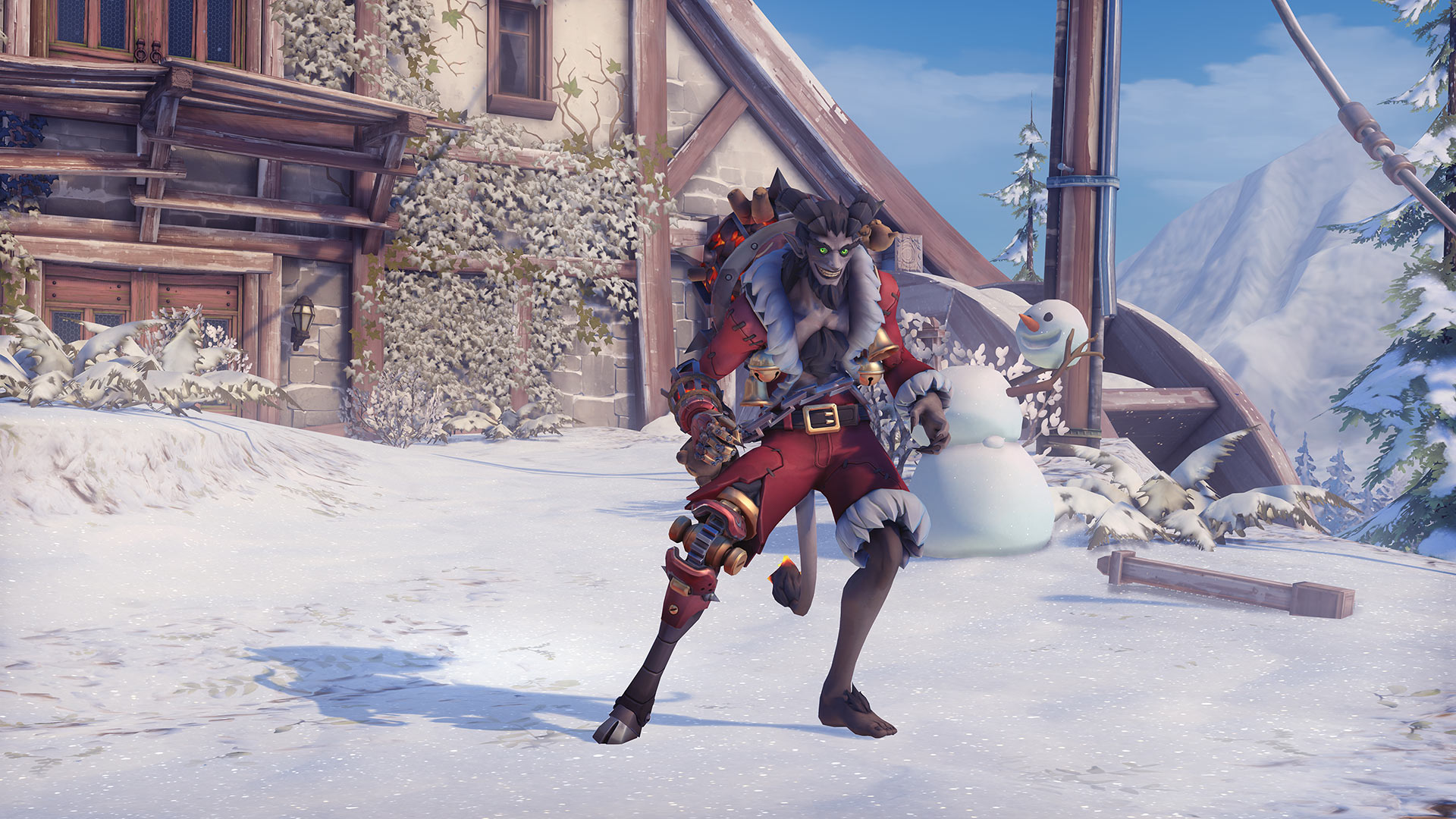 In addition to the new skins, there are unique highlight intros and emotes available for just about every single hero in the game. And remember, all of the unlocks from past years' winter events will also be available for a limited time!
Limited Time Game Modes Are Also Back
Mei's Snowball Offensive
There are no teams in Mei's Snowball Offensive, it's every-hero-for-themselves, and your usual weapon has been given a substantial upgrade. Remember "golden guns" in Goldeneye for the Nintendo 64? Well, the snowballs you can shoot from Mei's Endothermic Blaster in this limited time game mode are just the same– one, shot, kill. Don't miss though; once your weapon is empty, you'll be extremely vulnerable while you wait for it to reload. Use stealth, strategy, trickery, whatever it takes to line up the perfect shot.
Yeti Hunter
This mode puts you on a team with 5 other players like a typical Overwatch match, but every player on your team (including yourself) is Mei! Meanwhile, there's just one other player on the opposing team: a super powerful Winston… er.. I mean.. Yeti Monster!! The Yeti player will have to gather meat-packs to unlock his ultimate ability, while the Yeti-hunter Meis will try to use their special "Yeti Traps" to stop him. It's up to the Yeti to survive long enough to eliminate all the Meis before they hunt him down!
Overwatch Is on Sale for a Limited Time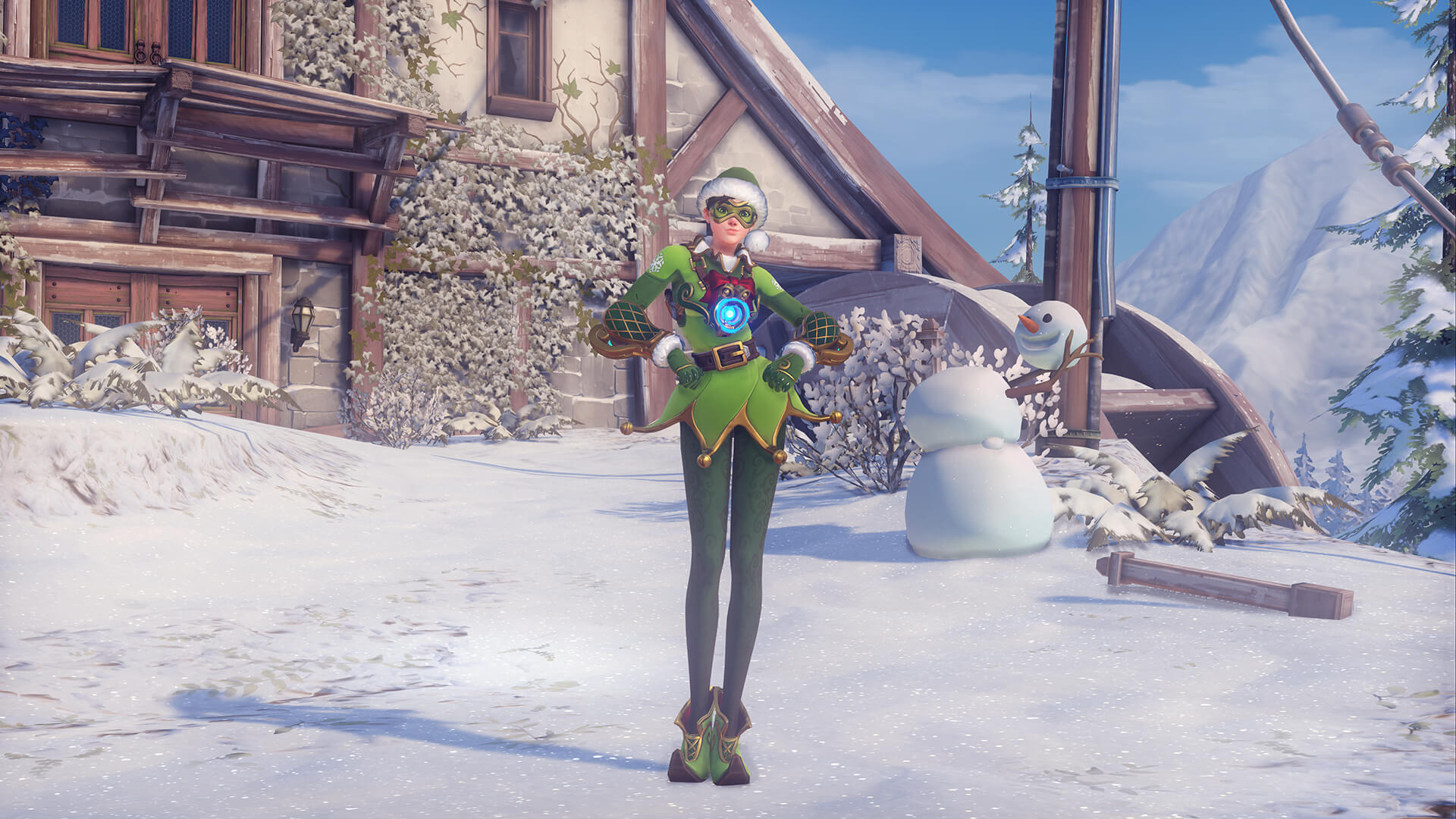 To celebrate the Winter Wonderland event, we currently have Overwatch on sale in our webstore! The keys may sell out soon, so don't hesitate to jump into all the Holiday action of this award-winning game. Get some friends together, crack open a Winter Loot Box, and win some matches in one of the most popular competitive shooters of all time.