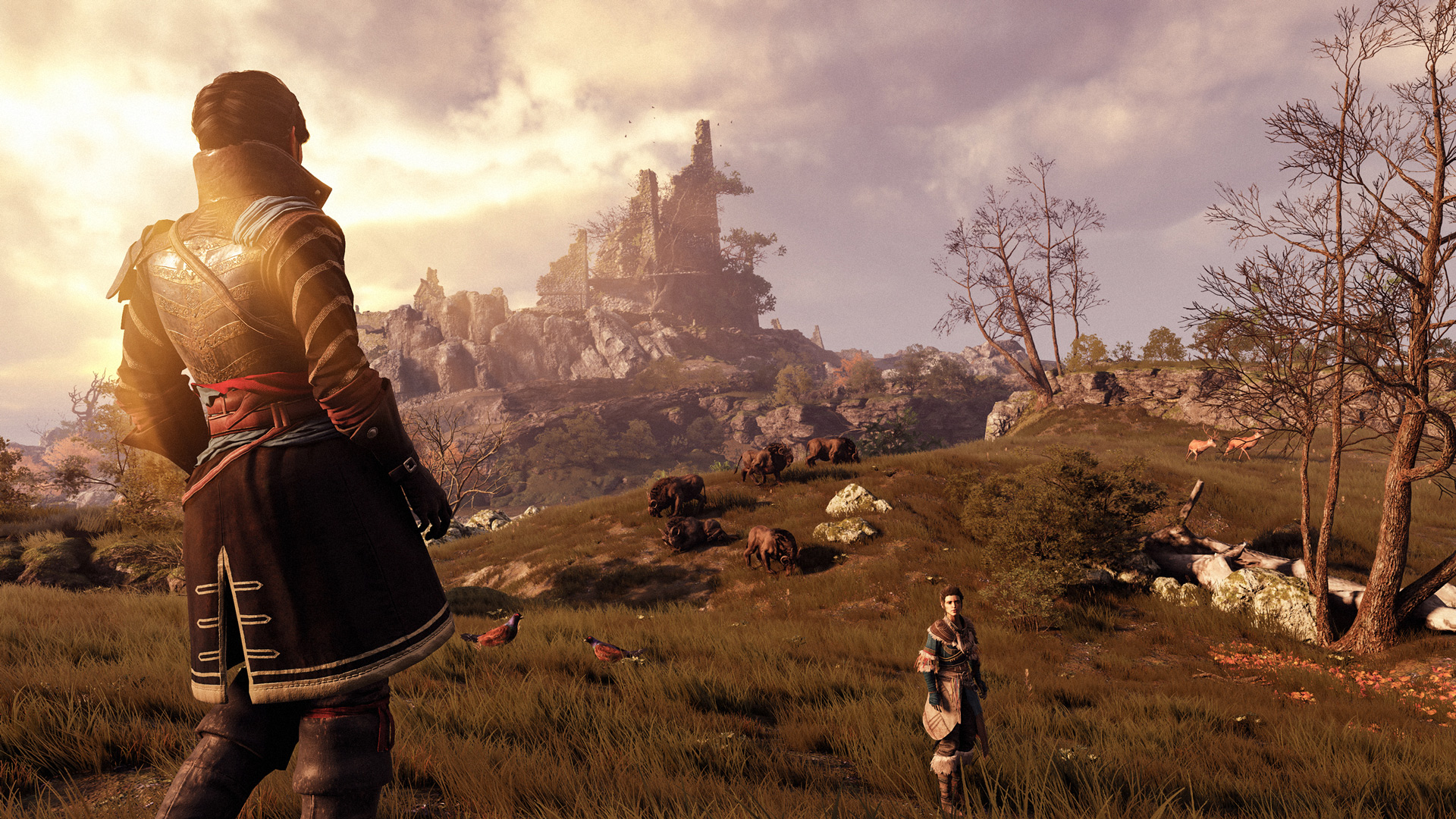 From Modern Warfare to Sekiro, 2019 was packed with epic games that were played and discussed the world over. Controversies clogged up news feeds, big publishers got their games more advertising space, and meanwhile, a number of diamonds got lost in the rough, making them either underrated or overlooked games.
Here are 10 releases from 2019 that didn't get the attention their immersive, innovative, and downright fun gameplay deserved.
Which new release do you think didn't get rightly appreciated? Let us know in the comments!
Slay the Spire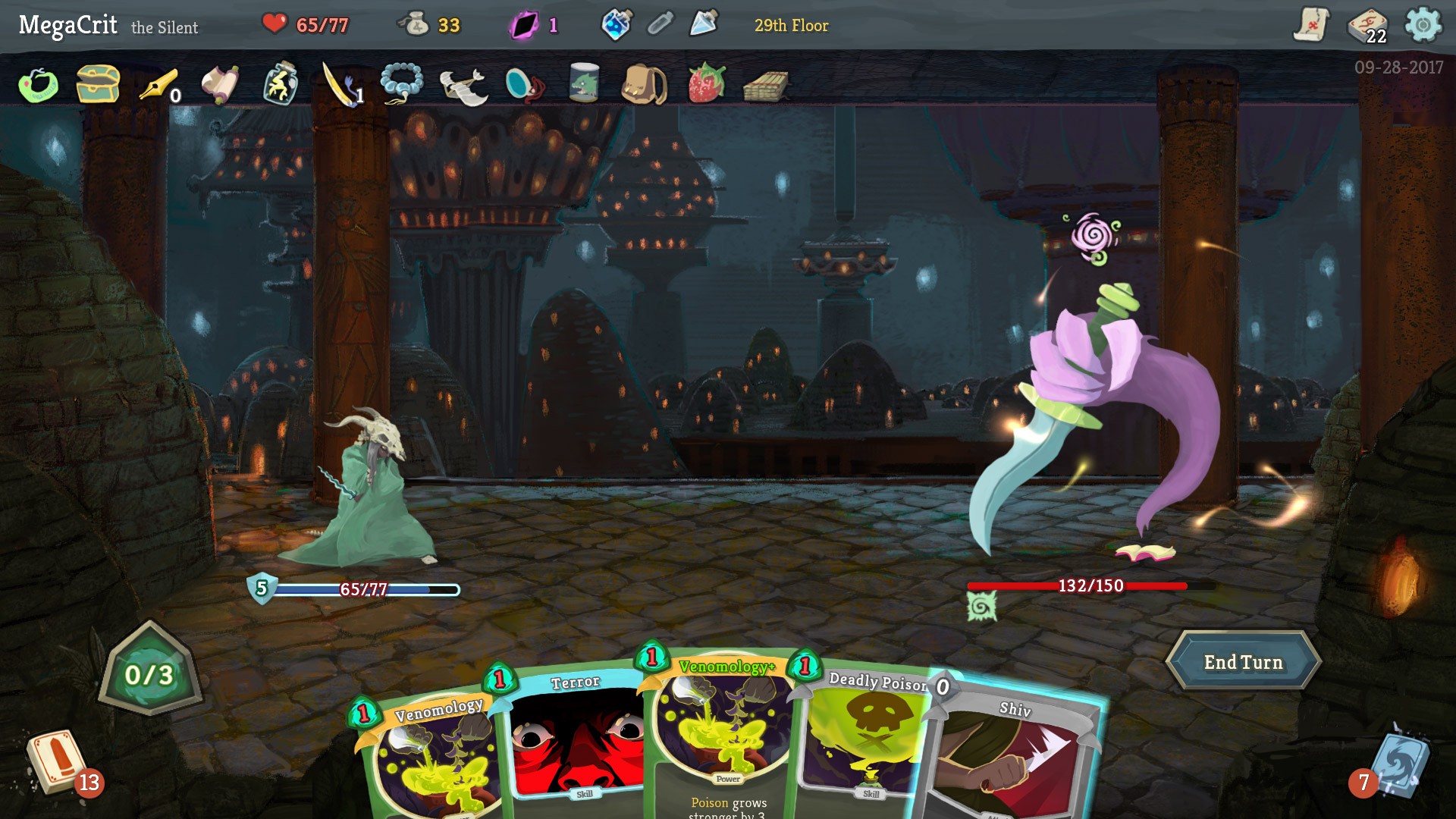 If you're looking for a new twist on single-player deck-builder games, then Slay the Spire is for you. And if, to you, Game of the Year means a title that excels in its creativity, challenge, and endless replayability, then Slay the Spire could be the winner.
Throughout Slay the Spire, you'll craft your unique deck, discover powerful relics, and encounter strange creatures as you attempted to make your way to the top of the spire. Every play-through is different. Each path you take and every enemy you encounter changes with each journey.
Play Slay the Spire on Xbox One and PC with Game Pass Ultimate
Risk of Rain 2
Prepare to explore, fight, loot, die and repeat. Risk of Rain 2 is a "roguelike" multiplayer game; meaning that bosses, loot, enemies, and levels, are randomized every time you play!
Play solo, or team up with up to 4 friends to try and find a way to escape from the dangerous new planet in Risk of Rain 2. With each new run, you'll improve your skills as you learn the patterns of the various bosses and enemies. A massive, uniquely crafted and randomized world awaits in this underrated new release.
Greedfall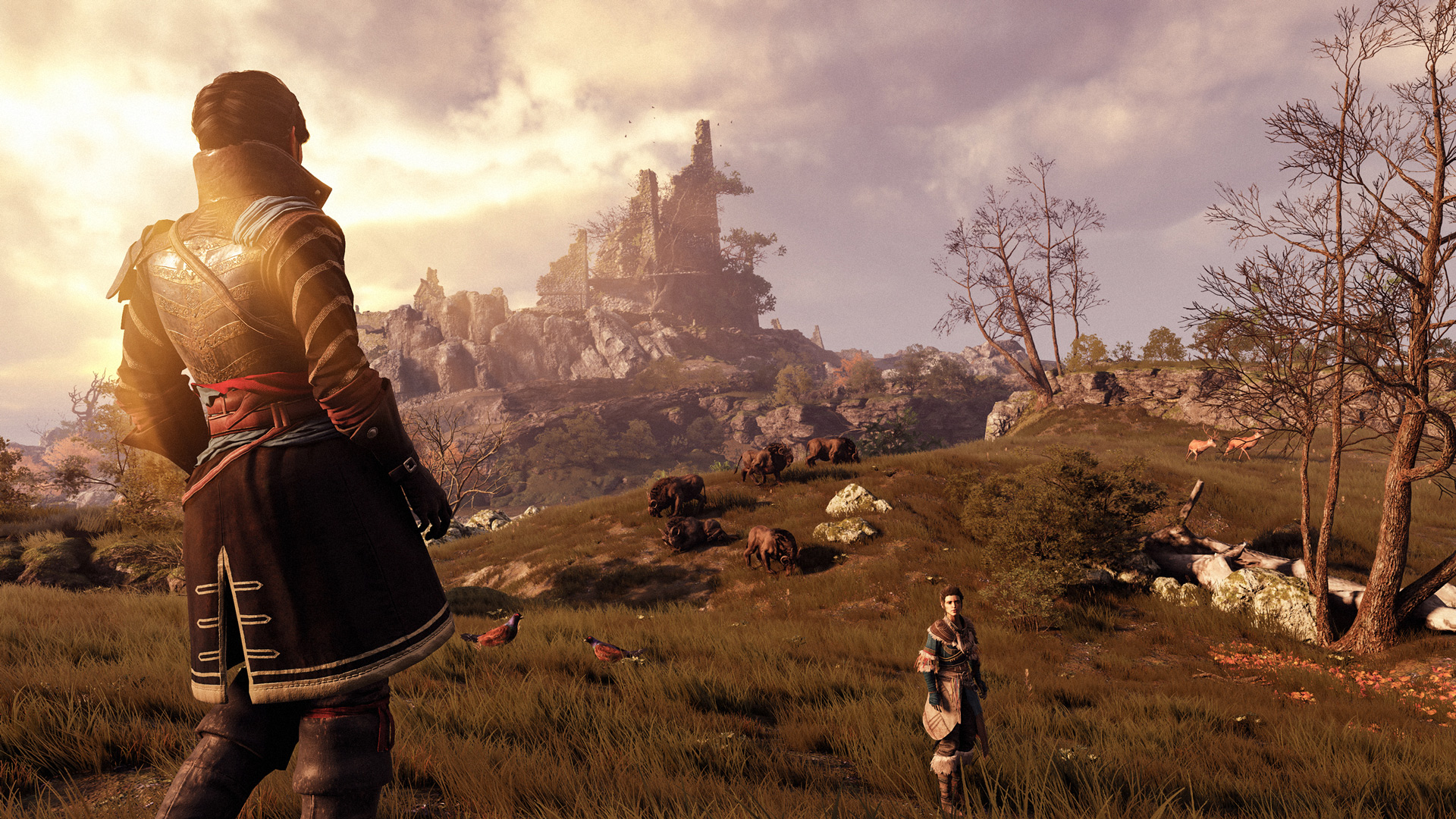 Anyone who enjoyed aspects of The Witcher, Dragon Age, or Fable series should give this amazing new title a closer look.
Greedfall is an RPG in which the world around you is shaped by your decisions. It's a chance to explore a mysterious land filled with lost treasure, dark secrets, and wondrous creatures. As you quest and explore, you'll also become entwined in a gripping story that will require you to permanently influence the course of history.
Buy Greedfall for Xbox One or PC Now
Tetris 99
For many Nintendo Switch owners, Nintendo Switch Online access is a must-have.
Most games require Nintendo Switch Online to unlock their online features, like Splatoon 2, Mario Kart 8 Deluxe, or Super Smash Bros. Ultimate. Plus there's the added benefits of cloud saves, multiplayer chat, and free NES games that come with the service.
Another big draw for Switch Online is the free access to the new battle royale title "Tetris 99". That's right. Tetris… as a Battle Royale. Believe it or not, this newest iteration of the second best selling game of all time works incredibly well in it's new, more competitive form.
Play Tetris 99 for Free with a Nintendo Switch Online Membership
Pathologic 2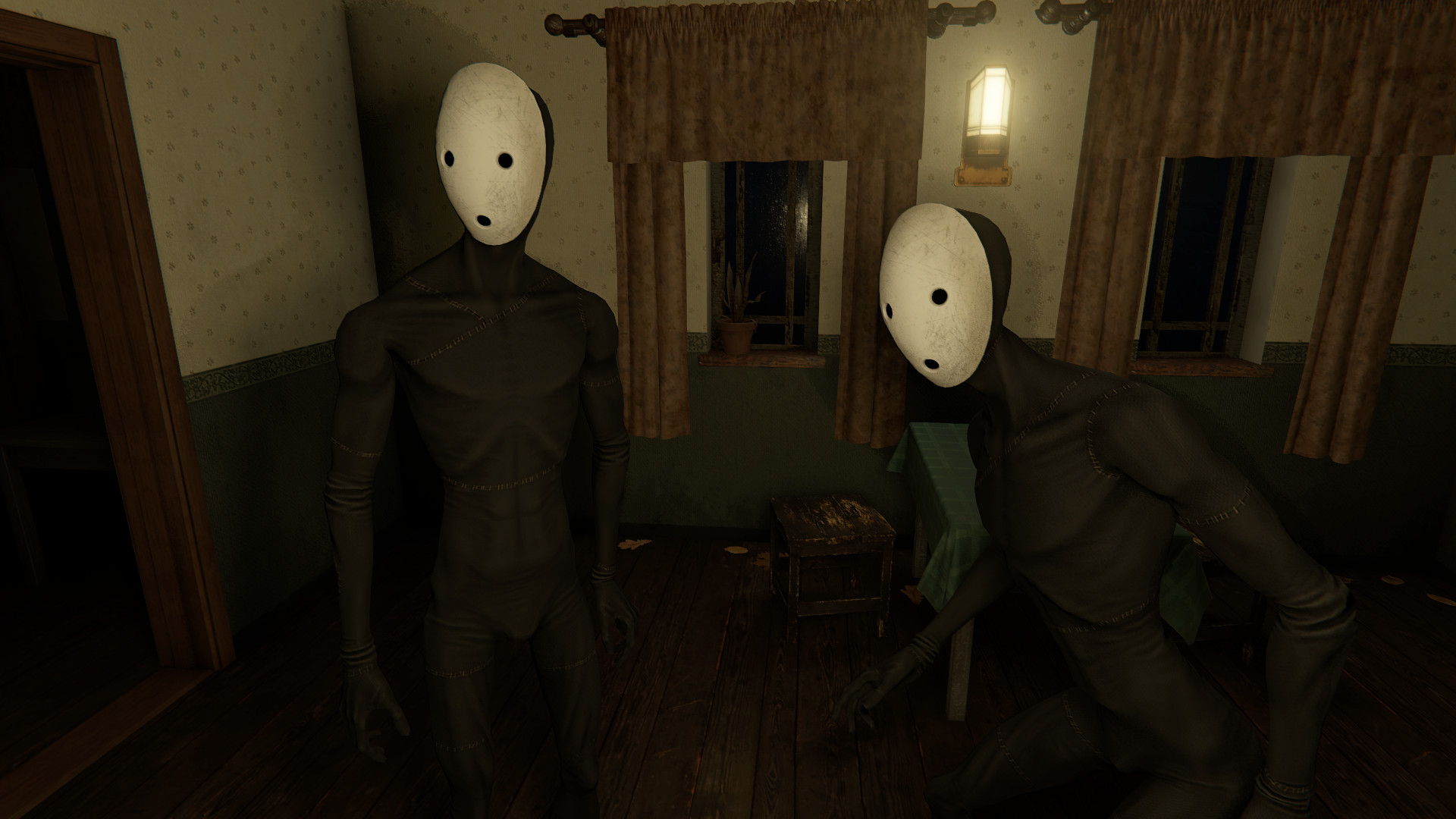 Pathologic 2 is a narrative-driven journey amongst a town infested with a deadly plague. The outbreak is as mysterious as it is deadly, and it's up to you to save who you can while you search for the cause.
But how do you kill a plague? In Pathologic 2 you'll face an uphill battle against an unseen menace while you simultaneously manage your health, thirst, exhaustion and more.
The kids are hiding something…
Play Pathologic 2 on Xbox One and PC with Game Pass Ultimate
Rage 2
As publisher Bethesda puts it: in Rage 2 you can "go anywhere, shoot anything, and explode everything." The game offers a healthy dose of "open-world insanity".
One of the most hyped game releases of 2019, Rage 2 was developed by Avalanche Studios (Mad Max, Just Cause series) and iD software (DOOM, Quake). Basically, it's the perfect lineup for a mayhem-filled open-world shooter.
And yet, this fun and frenetic game seemed to miss the mark for many critics, easily making it 2019's underrated or overlooked games. Grab Rage 2 for a special low price during our Christmas Sale and decide for yourself.
Void Bastards
As one of the many fantastic games available with Xbox Game Pass, Void Bastards flew under most people's radar when it released in May. If you're one of those people, and the idea of a game inspired by Bioshock and System Shock 2 sounds good to you, then you might want to give this new strategy-shooter a closer look. The colorful cel-shaded aesthetic alone makes the game worthy of an install, and the creative gameplay makes it easily one of the most underrated or overlooked games of 2019.
Play Void Bastards on Xbox One and PC with Game Pass Ultimate
Ace Combat 7: Skies Unknown
Though it received good marks from critics, Ace Combat 7 wasn't as talked-about as it deserved to be outside of its country or origin (Japan).
Perhaps it was the game's unique combination of meticulous realism and a gripping story that threw western audiences for a loop. "Strangereal", the alternate universe that includes both real-world futuristic weaponry and fictional lore, is the basis for this fantastic game. Meaning that Ace Combat 7 is more than an ultra-realistic flight simulator… it's a story that takes you into the fast-paced world of a fighter pilot.
Grab a Deal on Ace Combat 7 for PC in the Christmas Sale
Anno 1800
The critically acclaimed Real-Time Strategy series Anno arrived with another offering of carefully crafted gameplay in April. With enhanced visuals, upgraded mechanics and many new features, Anno 1800 proved to be one of the most ambitious empire crafting experiences yet to be offered.
This time around, the player takes the helm during one of the most pivotal moments in modern history: The Industrial Revolution. The world is changing more rapidly than ever before, and it's up to you to decide where this growth will lead.
Pick up Anno 1800 On Sale Now for PC
Yoshi's Crafted World
Yoshi finally got his…her… er… its own game for the Nintendo Switch in March of 2019!
Yoshi's Crafted World added depth and perspective to the typical two-dimensional platformer experience. This new offering from another iconic Mario character is like many other Nintendo offerings; it's full of whimsical, child-like charm, but filled with gameplay that can challenge adults.
Save on Yoshi's Crafted World for Switch in the Christmas Sale
Which new release do you think didn't get the attention it deserves? Let us know in the comments (or on our Facebook page) which were your underrated or overlooked games of 2019!