There are a bunch of 2019 releases that we still haven't beaten (looking at you Sekiro) but we're hyped about what's on the horizon for 2020. While we can't wait for Halo Infinite or Half-Life: Alyx, these games confirmed for 2020 don't technically have an exact release date promised yet ("Holiday 2020" or just "March" doesn't count).
Obviously things can change, delays can happen, surprise announcements can pop up, but here are the top 10 games of 2020 that we can already nail down to the day. So get your calendars ready, and make sure that this Spring is wide open.
Ori and the Will of the Wisps
11th February (Xbox One, PC)
If it's anything like Ori and the Blind Forest, this sequel could be both award-winning, and awe-inspiring. A follow up to one of the best platformers in recent years, Ori and the Will of the Wisps will take players on a new adventure beyond the forest of Nibel to discover the truth behind the lost ones. Will of the Wisps will be a Microsoft exclusive and will be available day-one on Game Pass.
Dreams
14th February (PS4)
While Dreams is one of the games confirmed for 2020, it is more than just a game, it's a game "creation system" brought to you by the award-winning team behind LittleBigPlanet. This exciting new release will give players a chance to make, share, and discover community-made content from around the world. Whether you're looking to create "games, music, paintings, animation, sculpture, movies or anything in-between, Dreams is an extraordinary digital playground where anything is possible," says the game's publisher. We can't wait to design our valentine something special on release day…
Final Fantasy VII Remake (Part 1)
3rd March (PS4, PC eventually)
If you played Final Fantasy back in 1997 when it first released you probably consider it one of the best games ever made. And if you played it anytime after then… you probably feel the same way.
Developer and publisher Square Enix has been working hard on a remake that is faithful to the original while also upgraded to next-gen expectations. The game will release in two parts and will arrive on PS4 first and PC… eventually. Square Enix has stated that its partnership with Sony is a "timed exclusive", yet we don't yet know how long that exclusivity will last.
Nioh 2
13th March (PS4)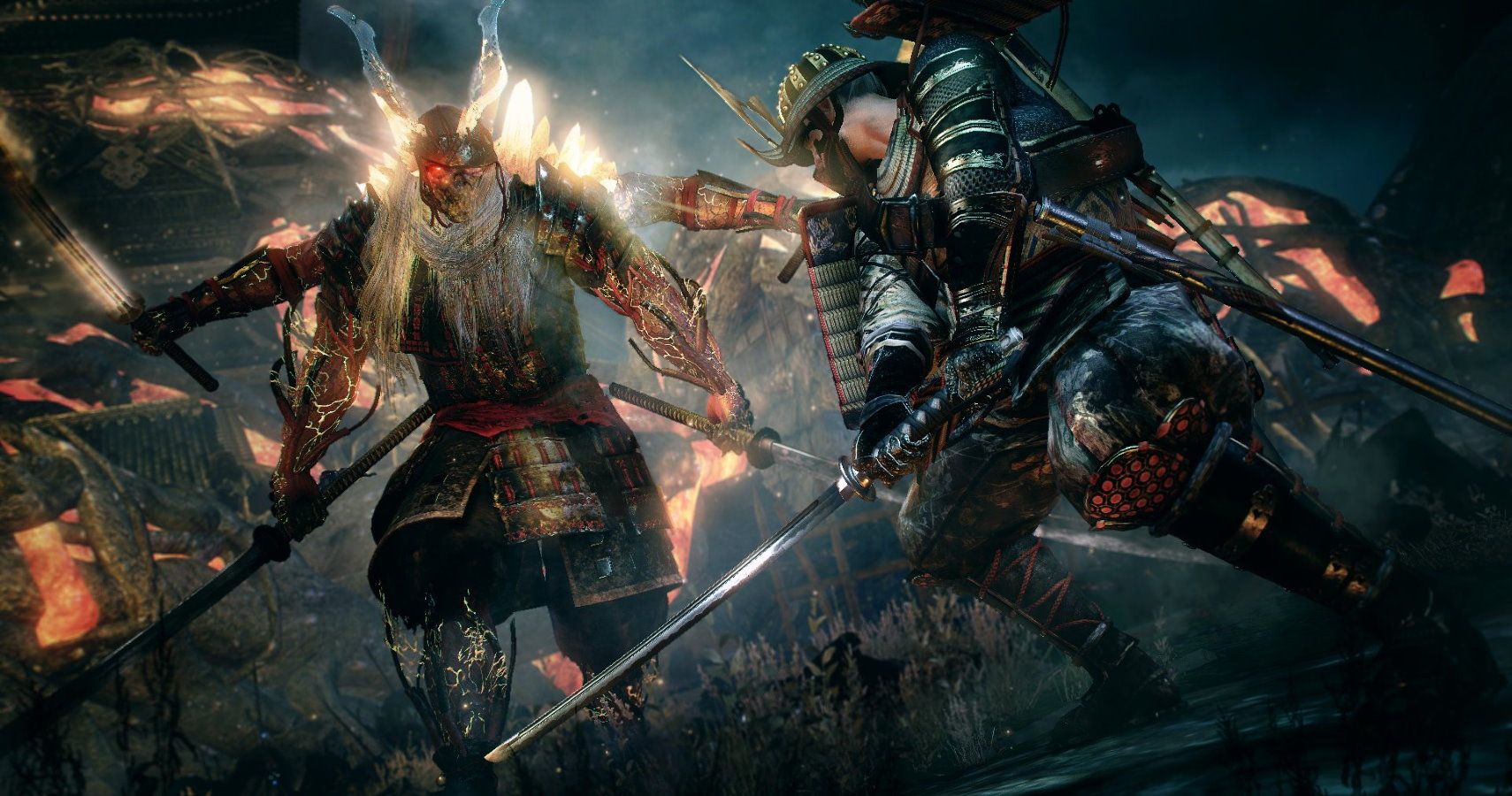 This newest release from Team Ninja (Ninja Gaiden, Dead or Alive) is actually a prequel to the first Nioh game. Players will once again put their skills with the blade to the test, along with their rage-quitting and controlling-throwing fortitude. In addition, Nioh 2 promises an exciting three-player co-op mode that we can't wait to learn more about.
Animal Crossing: New Horizons
20th March (Switch)
Fans of the beloved Animal Crossing series have been on the edge of their seats since a teaser trailer (a year ago) promised the next game in 2019. But a delayed game is better than a bad game, right? And from the looks of it at the latest Nintendo Direct, New Horizons looks to bring more of the same peaceful, playful, and addictive Animal Crossing goodness we know and love.
Doom Eternal
20th March (PC, PS4, Xbox One, Switch, Google Stadia)
Returning in 2016, "Doom" was a reboot of the original 90's gem, and it breathed new life into the series. Now, Doom Eternal plans to double-down on the success of the reboot. Demons have begun to invade Earth, and the Doom Slayer (you) is once again humanity's only hope.
Save on Your PC Pre-Order in the CDKeys Store
Resident Evil 3
3rd April (PC, PS4, Xbox One)
Capcom hopes to hit another home run with yet another remake the legendary Resident Evil series. Don't get us wrong, we're not complaining, it's just going to be hard to live up to the success of Resident Evil 2.
The RE2 remake is the perfect mix of classic survival/horror gameplay updated with next-gen graphics and controls. It's one of, if not the best games in the long-running Resident Evil series. So RE3 has some Nemesis-sized boots to fill in April.
Save on Your PC Pre-Order in the CDKeys Store
Cyberpunk 2077
16th April (PC, PS4, Xbox One)
Cyberpunk 2077 has been on many gamers' "must play" list since it was first unveiled at E3 2018. Developer CD Projekt RED is behind this Blade Runner-like RPG, and is the same team responsible for the award-winning Witcher series. With Keanu Reeves now in the mix, this game seems almost too good to be true.
Save on Your PC Pre-Order in the CDKeys Store
The Last of Us: Part II
29th May (PS4)
This long-awaited PS4-exclusive sequel now has a set release date in 2020. Prepare yourself for more captivating characters, heart-wrenching moments, and the return of a very dear friend…
Marvel's Avengers
15th May (PC, PS4, Xbox One, Google Stadia)
Who doesn't need more Avengers action in their life– especially in playable form.
In this upcoming release, the team behind the Tomb Raider series will craft a new Avengers story that is based on the comic book mythology but not connected to the 2012 film of the same name. Of course, a wide roster of good/bad guys will be involved, along with a ton of customization options.
Stay tuned to our blog for a list of all of our most anticipated games confirmed for 2020 (release date or not).
And check out the Coming Soon section of the CDKeys.com store for the hottest pre-order deals.