September (and the rest of 2019) is packed with new releases we've been waiting all year for. We've narrowed the many options this month down to the top ten. From football to FPS action, there's something to please everyone on this new games in September list and discounted prices through the CDKeys store.
New Games in September
Final Fantasy VIII Remastered
3rd September
First in the list of new games in September – one of the most beloved games in the Final Fantasy series is back and better than ever. Originally releasing 20 years ago, FF8 will return you to Galbadia like you've never seen it before. This remastered version features a host of new options, features, and graphical enhancements while keeping the classic story intact.
Buy Final Fantasy VIII Remastered for PC Now 
WRC 8 FIA World Rally Championship
5th September 2019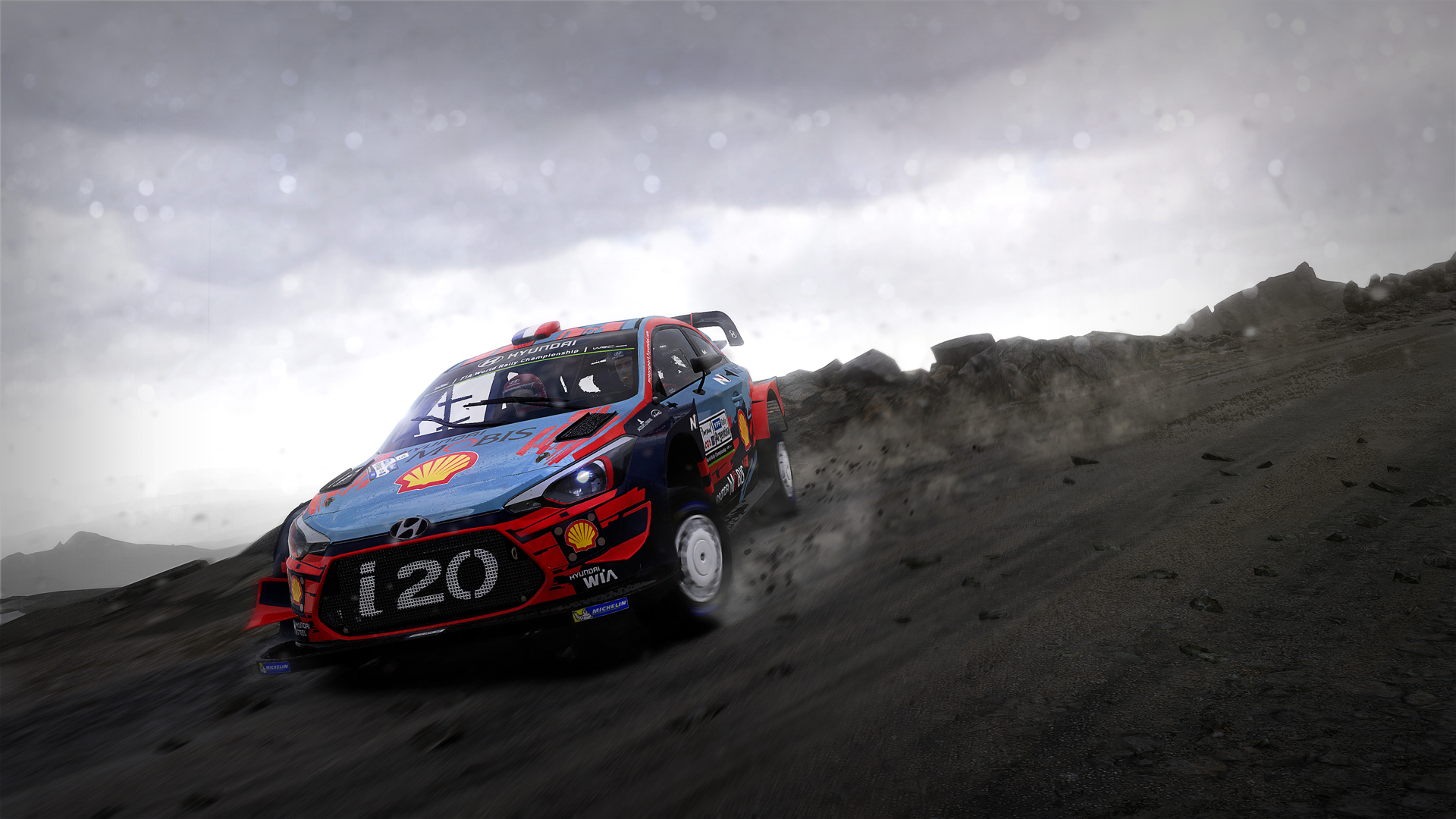 World Rally Championship, better known as WRC, is one of the best rally car racing games available. Very similar to Dirt Rally, WRC excels in its realistic feel and its wide selection of challenging race tracks.
The 8th game in the series looks to crank things up a notch with dynamic weather, new off-road physics, and more. Not to mention a completely redesigned Career Mode. With weekly challenges and a unique eSports game mode, WRC 8 will put your racing skills to the test locally and online.
Buy WRC 8 FIA World Rally Championship for PC Now
NBA 2K20
6th September 2019
Are you ready to experience the most realistic player control in any basketball game ever? Or are you more excited about the upgraded motion engine, the groundbreaking game modes, or the immersive 4K-ready graphics? NBA2K20 brings a host of new features and revamped gameplay as it once again sets the bar for what sports gaming can achieve.
Gears 5
10th September 
In Gears 5 you'll work to discover the truth behind the deadly Locust invasion as Kait Diaz. But don't worry, HD and Marcus Fenix will be right by her side! The series that helped to define modern 3rd-person shooters will return again with loads of brutal weapons, rugged vehicles, and monstrous enemies.
Gears 5 features the most expansive campaign yet, 5 exciting cooperative game modes, and many exclusive bonuses (including early access) when you play with the Ultimate Edition. This special version is available on its own or with Game Pass Ultimate for Xbox One and PC.
Buy Gears 5 for Xbox One / PC Now
Play Gears 5 Ultimate Edition with Game Pass Ultimate (Xbox One / PC)
Greedfall
10th September
Anyone who enjoyed aspects of The Witcher, Dragon Age, or Fable series should give this promising new title a closer look.
Greedfall is an RPG in which the world around you is shaped by your decisions. It's a fantastic chance to explore a mysterious land filled with lost treasure, dark secrets, and wondrous creatures. As you quest and explore, you'll also become entwined in a gripping story that will require you to permanently influence the course of history.
PES 2020
10th September
While FIFA is technically more popular, PES is revered by many as the more realistic football simulator. PES brings an experience that captures the pure artistry of the game. The ball feels responsive and real as it moves across the pitch, passes are smooth and natural, and in general, every PES game does an amazing job of making this video game version of football feel real.
PES 2020 looks to raise the bar even higher in its attempt to be the year's definitive football game. New features, licenses, and enhanced realism will help make that possible.
Borderlands 3
13th September 2019
Action, Mayhem, and lots and lots of guns await you in Borderlands 3.
Travel to new worlds, unlock new loot, and try your hand at one of four new Vault Hunters. Borderlands 3 looks to be another action-packed (and often hilarious) good time just like the previous games in the series. Play it solo, or group up with friends for seamless cooperative gameplay, online or via split-screen!
The Legend of Zelda: Link's Awakening
20th September 2019
Relive one of the most beloved Legend of Zelda adventures ever, 26 years after it first released on Game Boy! Link's Awakening has been beautifully reimagined for the Nintendo Switch while staying true to the original game. This is your chance to explore dungeons, battle enemies, and work to uncover the secrets of the mysterious Koholint Island like never before.
Buy The Legend of Zelda: Link's Awakening for Nintendo Switch Now
FIFA 20
24th September
A new FIFA game is arriving right on schedule, and we can't wait to dive into all the new features. FIFA 20 will introduce Football Intelligence to the series, unlocking a more authentic level of football realism. AI-controlled players will now have a deeper understanding of the game thanks to real-time calculations of space, position on the pitch and even timing.
Of course, you'll still be able to build and manage your dream squad with the new features in FIFA Ultimate Team, and even take your skills to the street in new Volta game mode. Find out more about FIFA 20 on the store page below.
Code Vein
27th September
Last up of our new games in September lineup – Code Vein is an exciting new action-RPG that many have referred to as a sort of "anime Dark Souls". In truth, there is much more depth and originality than this nickname give Code Vein credit for… but it really is a fairly accurate description.
Read more about Code Vein in the store page linked below, and you can check out some gameplay footage here.
Which of these new games in September are you most excited about this month? Let us know in the comments below or on our Facebook page!
Watch for more top tens in our CDKeys.com blog!