While it may be hard to believe, The Sims is now 15 years old. Since the first instalment of the franchise hit the market way back in February 2000, EA has published a wide range of sequels and spin-offs, all embracing the tried-and-true formula gamers love while still finding new ways to keep it all fresh. We've had multiple titles across various platforms, including The Sims 2, 3, and 4, as well as dozens of expansion packs and console-only editions like The Sims Bustin' Out and The Urbz: Sims in the City.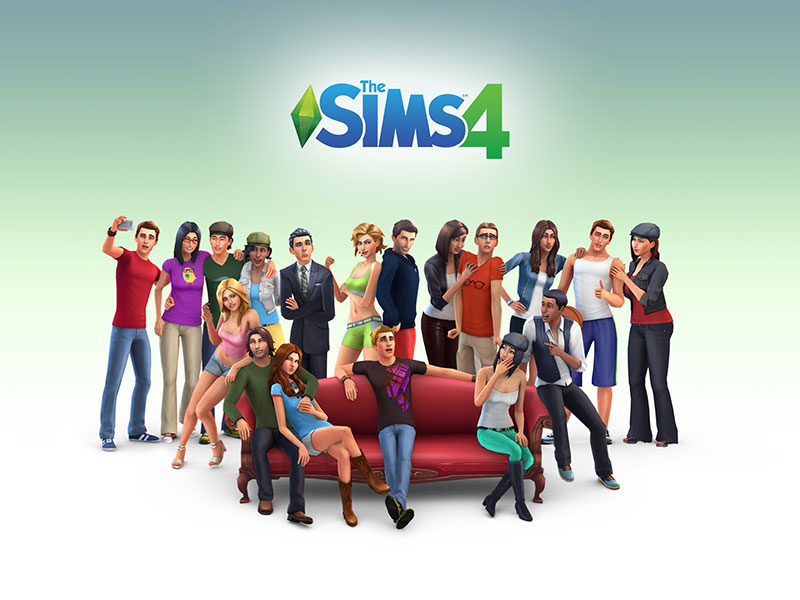 As a life-simulation game, the appeal of The Sims has always been in the sheer non-linear freedom on offer: players can create unique characters, build relationships, work a variety of jobs, own pets, develop their own houses, and more. Replay-value is a key draw, too, with an almost-endless range of possibilities lying before gamers at the start of each new playthrough. Will you try to create your dream home & family, or jump from one partner to another? Will you take care of your sims, or enjoy watching the Grim Reaper come for them? Each instalment has provided plenty of longevity, bringing players back again and again.
While The Sims 4 was the subject of some controversy upon its release (due to missing features present in previous instalments), it still managed to earn decent reviews, and a subsequent game patch finally added the much-missed elements. Though it basically played as a downgraded version of its predecessor, The Sims 4 was good fun, with plenty of interesting features – most notably, the improved Create-A-Sim and Build modes, which provided more choice than ever.
The latest addition to The Sims family is Get To Work, the first full expansion for The Sims 4. This introduces plenty of new content, objects, career options, and – most interestingly – aliens. All of this sounds great, but is it actually any good?
Another Day, Another Dollar …
Work has always been one of the most diverse areas of The Sims – players have a choice of numerous careers to embark on: some great fun, others not so much. With Get To Work, players are invited to try three fantastic new jobs – Detective, Scientist, and Doctor.
Working as a scientist, for example, requires sims to perform a variety of tasks, from developing  inventions to creating specimens, while detectives need to explore crime scenes for clues, take mug shots, examine fingerprints, interview witnesses, and assorted police-themed tasks. Doctors, meanwhile, progress from working on orderly duties right up to becoming a surgeon, delivering babies and saving lives along the way.
It's all good fun, and accomplishing career-goals brings a real sense of achievement. Some players might find certain tasks become frustrating and repetitive, but it's well worth persevering to get your sim to the top of each ladder. The working environments generally look and feel authentic, with the scientist's lab kitted out with chemistry sets and other authentic touches, and the hospital filled with all the emergency & operating rooms you expect.
In fact, it's the scientist's career which involves some of the most interesting new features – creating new technology introduces plenty of bizarre, fun elements to the game. Developing the Sim Ray (which grants the ability to freeze sims, control their minds, and transform one object into another) unlocks hours of entertainment, while making contact with aliens allows you to visit their homeworld (courtesy of the brilliantly-named ElectroFlux Wormhole Generator) and, of course, possibly experience an abduction.
Another new work opportunity Get To Work offers is retail, returning from The Sims 2: Open for Business. This has been eagerly awaited by many, and doesn't disappoint: players can open a business selling anything they like – clothing, baked goods, books, art, and more – as well as hire and fire staff, stock goods, set prices, and more. This requires some skill, as if you make too many mistakes, you could find yourself closing for good.
Get To Work adds two new skills – baking and photography – which can be combined with your retail business for a more engaging progression, boosting the sense of achievement you'll feel upon tasting the sweetness of success.
Worth your Time and Money?
Get To Work is a worthy purchase for hardcore and casual fans of The Sims 4 alike, providing a whole new neighbourhood (Magnolia Promenade, featuring four lots able to accommodate businesses), the aforementioned new careers, and even the ability to create your own aliens. For those believing the full game itself still leaves something to be desired, Get To Work definitely fills in a few gaps, and gives players plenty more to explore and enjoy!