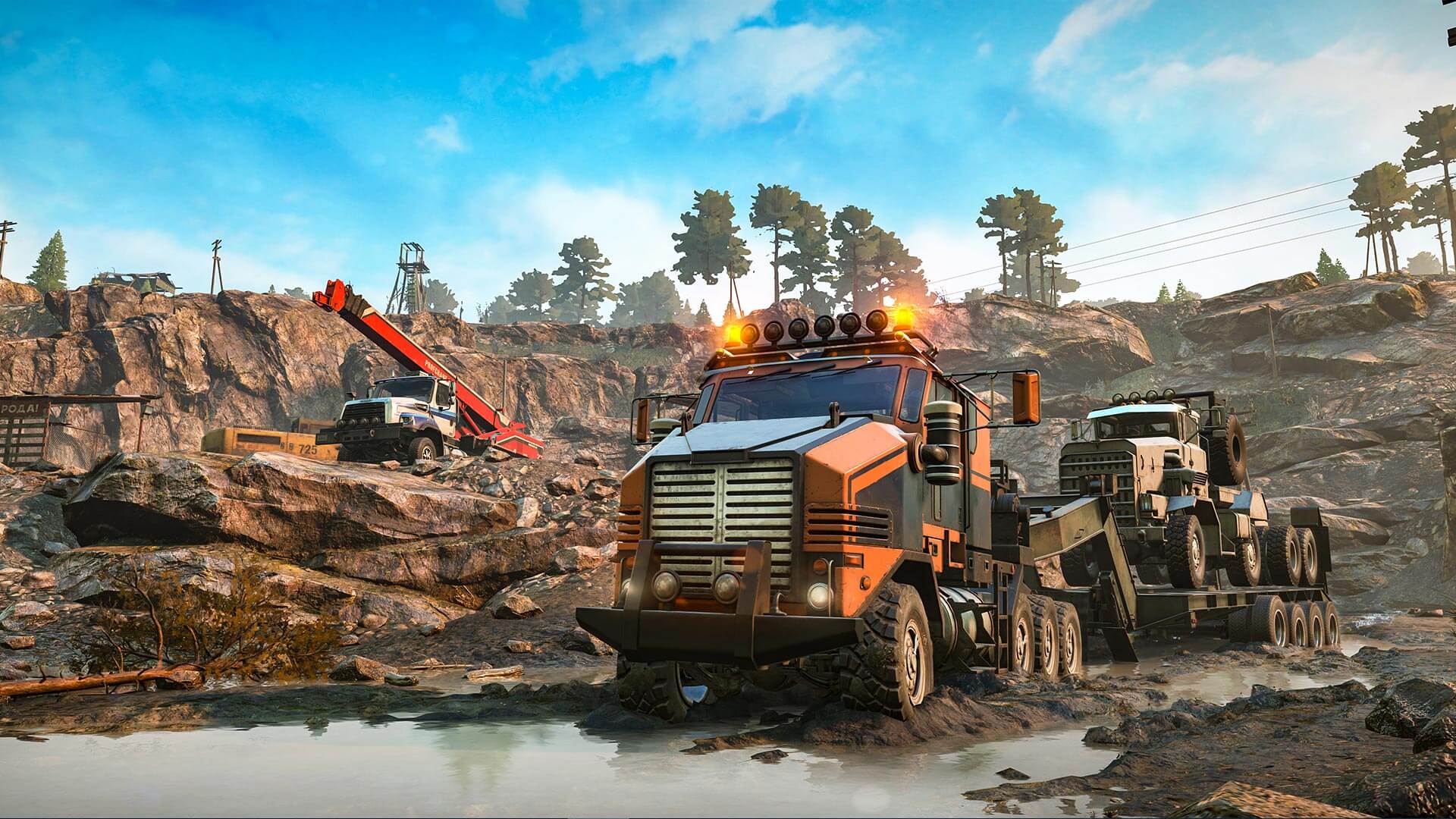 Right now is the perfect time to take on mother nature in what IGN calls an "oddly addictive, deep, and rewarding" offroad experience.
Just released on Tuesday, SnowRunner puts you behind the wheel of some of the most powerful vehicles in the world in one of the most advanced terrain simulators ever. Read on to learn more about the many new features in store, and follow the link to grab your copy while its on sale.
Upgrade to the Premium Edition
Put Your Off-Road Skills to the Test
It's time to hit the road. From renowned publisher Focus Home Interactive (Farming Simulator series) comes a next-generation off-roading experience. Incredible physics and amazing environments define Snowrunner, and the vast sandbox-style map is full of contracts to complete and secrets to discover.
Explore on your own or group up with friends! You'll be able to hit the road solo, or work together with up to 3 other players in SnowRunner's co-op mode. Check out the list below for more of the features that publisher Focus Home Interactive promises:
Face extreme environments in a highly advanced physics engine
40 unique vehicles to unlock, upgrade, and customize
Complete dozens of challenging missions across an interconnected world
Go solo or play with other players in 4-player co-op
Still not sure if SnowRunner is right for you? PC Gamer sums up the essence of the game in their glowing review:
SnowRunner is a brutal, uncompromising off-road driving sim that really wants you to fail; which only makes denying it the satisfaction even sweeter.
Will you be picking up SnowRunner? Let us know why or why not in the comments below.
Get the latest news and hottest deals by following the CDKeys blog. Connect with the rest of the community on our Facebook.