Racing games remain as popular as ever today, with modern graphics capable of creating the most realistic, immersive simulated-driving experiences yet. Project CARS aims to provide players with an unparalleled mix of authenticity, intensity, and gorgeous aesthetics, above and beyond anything even the beloved Gran Turismo series has offered down the years.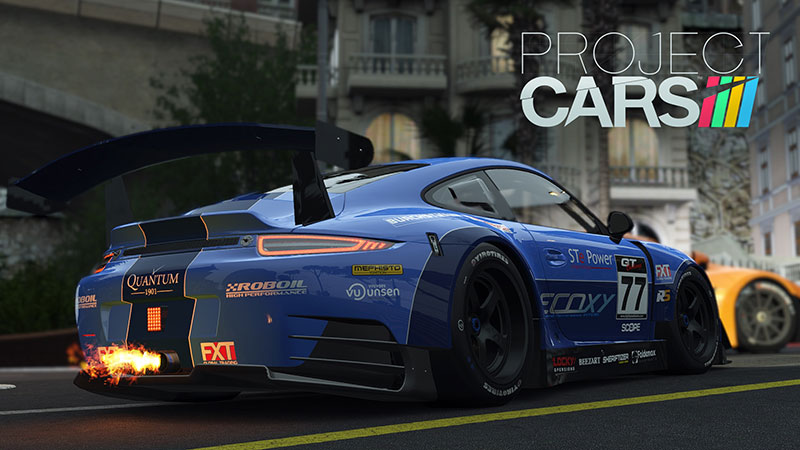 Steer through a Massive Range of Choice
While most racing games offer a wide selection of vehicles, tracks, and customisation options, Project CARS looks set to blow all competition out of the water.
Unlike many racing games, Project CARS will allow players to dive into all tracks and vehicles immediately – this should eliminate much of the frustration other games create, with players limited to just a few circuits and cars until they progress far enough. Players will also be able to select between a choice of paths, choose from numerous motorsports, sign up with professional teams, and race through entire seasons.
Players looking to dive in for a short, fast thrill can create their own Quick Race Weekends (which provide absolute control over structure, location, weather, length, and more), Free Practice (exactly as it sounds), or try the multiplayer mode.
However, those hungry for a longer, deeper challenge can try the Career mode, which allows players to create a driver from scratch and select their favourite motorsport: from then on, players just choose from any championship/series on offer and go for it! To lend more realism and authenticity to this mode, players must 'sign' a contract with their first team, while scouts from competing teams and different motorsports will approach them (based on the quality of their performance, of course).
A New Level of Realism?
Project CARS is designed to be a motorsport-lover's dream, with multiple types of race-car available for a spin: road cars; karts; track day cars; supercars; Le Mans prototypes; GT; and modern open wheel vehicles are all on offer. Each car is designed to offer maximum realism, with handling and tyres all modelled on the real thing. Project CARS adopts an enhanced version of the Madness engine used as the basis for the much-loved Need for Speed: Shift titles, and introduces a new dynamic tyre function known as the Seta Tyre Model (STM).
The STM could very well revolutionise the way in which tyres behave in racing games, with their performance affected by speed, pressure, and temperature – dedicated motorsports fans will be able to pay more attention to their tyres and wheels than previous games have allowed.
So far, there are expected to be more than 67 cars up for driving, with over 52 tracks (including those in confirmed DLC), giving players plenty of choice and options for multiple playthroughs. Hardcore racing fans can spend hours and hours mastering every type of car on every circuit, and compete against friends or gamers from around the world.
With stunning graphics, realistic vehicle performance, and an absolute trunk-full of content, Project CARS could well be the racing game car-lovers have been waiting for.