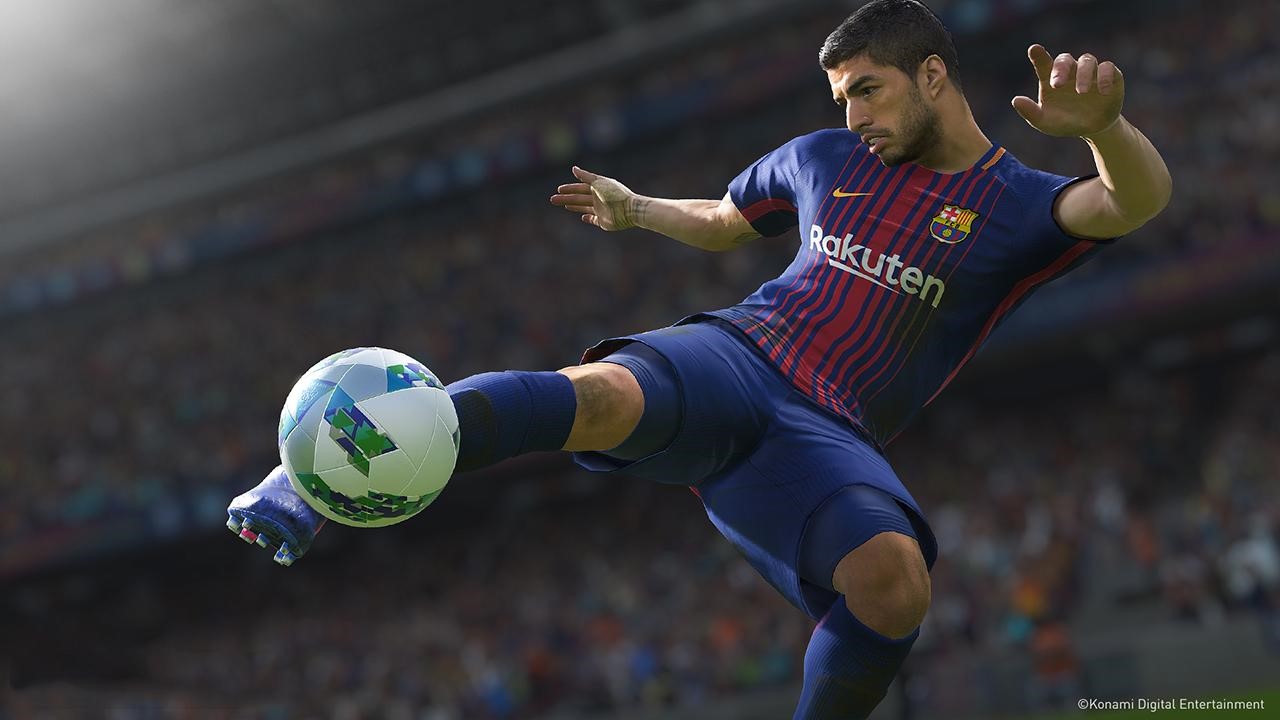 It's no mystery that PES is the underdog of football video games. Its bigger brother FIFA is the more popular game year after year. But it's also no mystery that PES brings a football experience that captures the pure artistry of the game. The ball feels responsive and real as it moves across the pitch, passes are smooth and natural, and in general every PES game does an amazing job of making this video game version of football feel real.
The on-field action of PES 2019 is one of the many things that will be better than ever this year, but there are so many other new things that we want to tell you about. Besides the pre-order price in our webstore, there is a whole list of brand new features to be excited about in PES 2019.
Pre-order your copy HERE while it's on sale, and read on to find out about all the new improvements that are coming your way on August 28th.
Magic Moments Are More Magical
What makes the PES games so amazing are when they capture the true artistry and nuance of football. This level of detail has been taken to a new level this year in PES 2019 with the addition of 11 new skill traits to enhance player uniqueness. Every player has their own game to play, and based on their individual strengths and skills, can now execute cross over turns, no look passes, rising shots, interceptions and 7 other advanced maneuvers.
In addition, fluidity and dribbling animations have been enhanced and are now based on a variety of factors. Shooting mechanics are now more unique and varied, quick substitutions are now possible, the "full body touch" feature introduced last year has been improved, and a brand new system called Visible Fatigue will be introduced this year. Tired players will show detailed signs of heir fatigue in both their appearance and their ability to perform effectively on the pitch. Truly, Konami has put so much care and effort into making PES 2019 the best it has ever been.
So Many New Licenses
In the football gaming world, licenses are what really matter. And Konami has listened to their fans more than ever this year when it comes to that.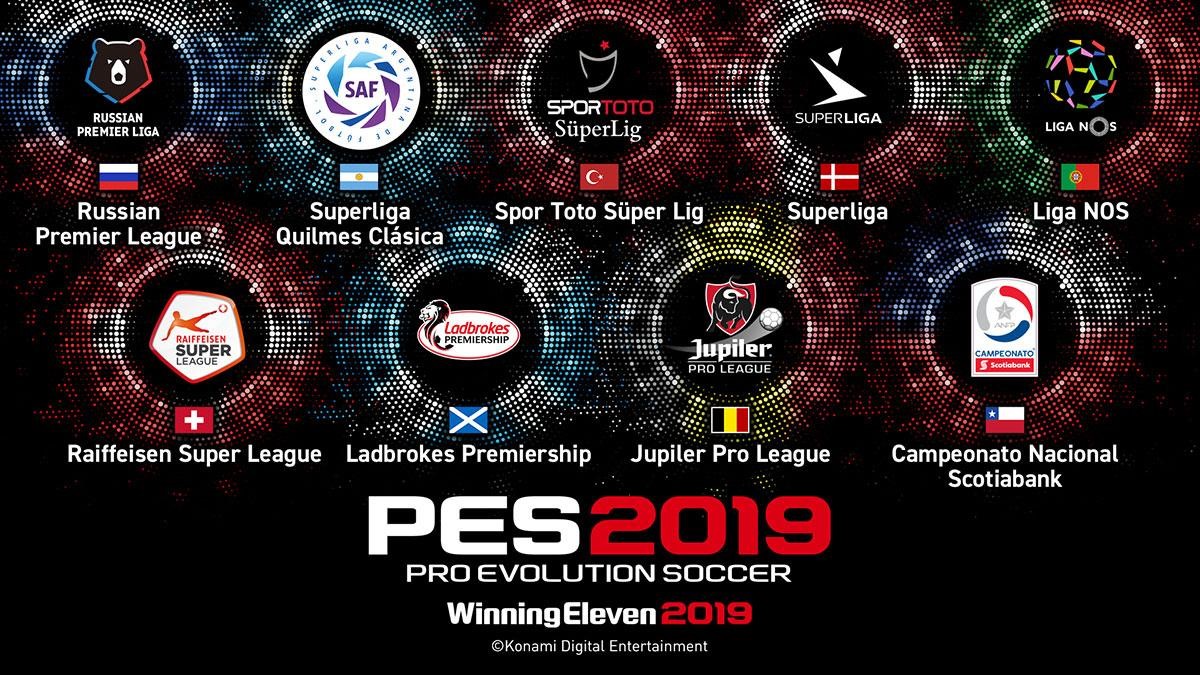 Are you a Russian football fan? Maybe Turkish, Scottish, or Argentine? Well top-level leagues from those locations and more are coming to PES 2019. These new licenses also include partner clubs and the stadiums they play in!
The Beautiful Game Is More Beautiful Than Ever
If you have an Xbox One S/X a PS4 Pro, or a PC that can handle it, PES 2019 will feature 4K graphics that are HDR display ready. And every systems gets the improved crowd detail, and of course: ultra realistic grass textures.
Developer Konami also unveiled a new feature called "Enlighten", which is a global illumination system that simulates ambient light and its reflection off of objects. And just like real life, that beautiful sunny day can now change mid-game — yet another way this franchise has evolved video game football.
The Biggest Changes to myClub in Years
The squad building feature "myClub" is back and better than ever with the all new Player Card system. You'll also have access to High Performance Players, and the innovative Players of the Week feature. What this does is temporarily boot the stats of certain players in the game based on their real-world performance that very same week!
You can now enjoy myClub in co-op mode or head-to head in the PES league! And let's not forget the MyClub legends: Maradona, Nedvěd, Beckham, and many others will appear in PES 2019.
Feel Like a Real Manager
On top of the huge amount of brand new, officially licensed teams coming your way, the improved Master League in PES 2019 will feature the International Champions cup and the ability to negotiate transfers! The pro manager experience in Master League will bring you a news feed that highlights all of your achievements, from press conference clips to info on the new coach you just hired.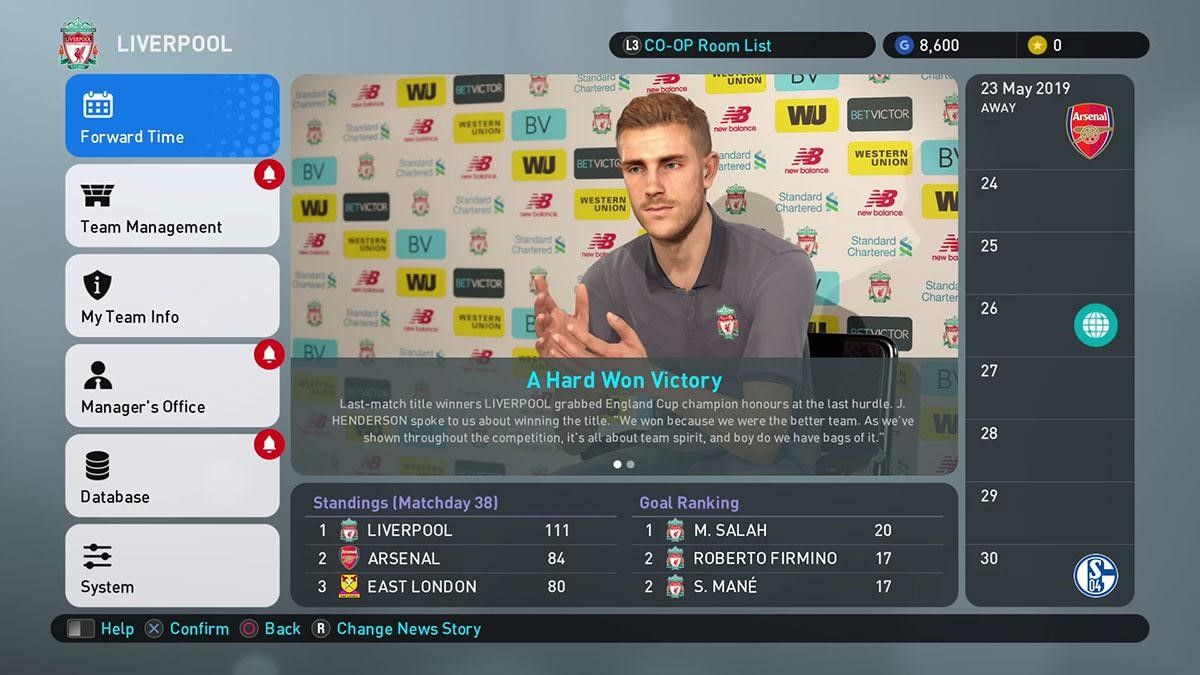 You'll have access to all the realistic player development info you need to make the right choices for your teams and transfer negotiations are smooth and easy to understand. But what's got us really excited, is the ability to review the personality traits of each individual player and the role that this personality brings to the team. That new transfer might be a "Rising Star", a "Superstar", or maybe a "Bad Boy".
Will PES 2019 be the football game you pick up this year? Or did you already pre-order FIFA 19? Let us know in the comments (or on our Twitter, Facebook, and Instagram) which game you're buying.