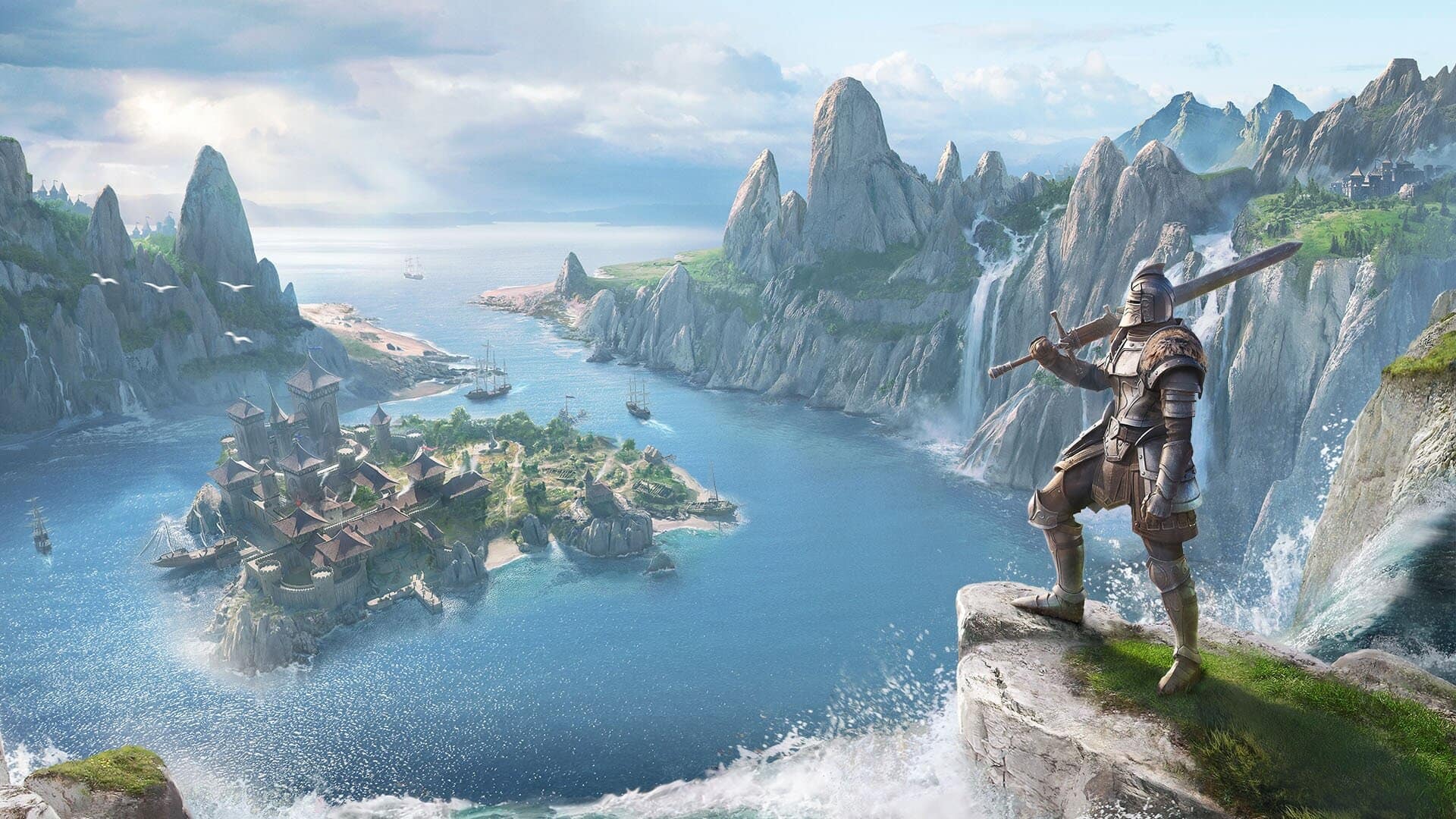 From fantasy RPG bliss to summer camp slasher, June 2022 is packed with exciting new releases that are waiting to be played. All the games below are available in the CDKeys store at discounted prices. Pick them up while you can!
The Elder Scrolls Online: High Isle
6th June – PC/Mac – 21st June – PS4, PS5, Xbox Series X and Series S, Xbox One
Looking to jump into one of the most popular massively-multiplayer online games currently available? June will kick off the beginning of a new year-long adventure in the Elder Scrolls Online, complete with a new storyline, new 12-player raid, and of course, a new zone! This is your chance to begin the event with the rest of the world– so gather your party and set forth!
Returning players will want to pick up the Upgrade edition of the High Isle DLC, containing just the new content added in this chapter. While the Collection edition contains all of the previous Elder Scrolls online chapters as well– this is the best option for new players.
In the Elder Scrolls Online, you can return to your favourite locations from previous Elder Scrolls games or travel to new ones. ESO is constantly updated with new content so the adventure never ends! Play alone or with friends in an immersive world featuring an all-new combat system. And, because any class can use any weapon in Elder Scrolls Online, you can truly play the way you want– something most MMOs don't offer!
Upgrade or Begin Your Elder Scrolls Online Experience Here
Pro Cycling Manager 2022
9th June – PC
It's that time of the year again! The newest version of the world's premier cycling simulator arrives right on time for the 2022 Tour de France.
Step into the role of sport director and make the crucial decisions that will lead your team to victory. Pro Cycling Manager 2022 features a new scouting system, a sleeker user interface, and smarter AI that provides ultra-realistic behaviours. Play solo, or compete with players from around the world in online mode.
Buy Pro Cycling Manager 2022 Now
The Quarry
10th June – PS4, PS5, Xbox One, Xbox Series X and Series S, PC
Just when you thought it was safe… An all-new interactive horror experience arrives from the team behind Until Dawn and The Dark Pictures Anthology.
Inspired by 80's horror and black-and-white classics, The Quarry presents the narrative-driven tale of the blood-drenched last day of summer camp… from the perspective of the counselors!
Play as each of the nine camp counselors in a thrilling cinematic tale, where every decision shapes your unique story from a tangled web of possibilities. Any character can be the star of the show—or die before daylight comes.
… How exactly will your story unfold?
Sonic Origins
23rd June – PS4, PS5, Xbox One, Xbox Series X and Series S, PC, Switch 
The Sonic Classics look and play better than ever in this newly remastered bundle! Sonic Origins reintroduces fan-favourite titles that were initially released on the SEGA Genesis/Mega Drive consoles. Sonic The Hedgehog 1, 2, Sonic 3 & Knuckles and Sonic CD are all included– and all have been reworked from the ground up (while maintaining the look and feel of the originals.) Revamped visuals, added features, new content and modes are just some of the many improvements.
F1 22
28th June / 1st July for Standard Edition – PS4, PS5, Xbox One, Xbox Series X and Series S, PC
F1 2022 drops this month (3 days sooner than the Champions Edition), and according to publisher EA, it will usher in "the new era of Formula 1".
This is the official video game of the 2022 FIA Formula One World Championship, and it's based on the actual Formula One World Championship. All of the tracks, teams, and drivers who are involved in real life are right there are your fingertips. It's your chance to experience the most accurate F1 car simulator to date, featuring all of the cars actively involved in the championship, and more classic cars than ever before.
From precise turns and meticulously detailed car models to post-race interviews and race-team management duties, F1 22 brings you the real Formula 1 racing experience.
Which new game are you most excited about this month? Let us know in the comments below or over on Facebook!