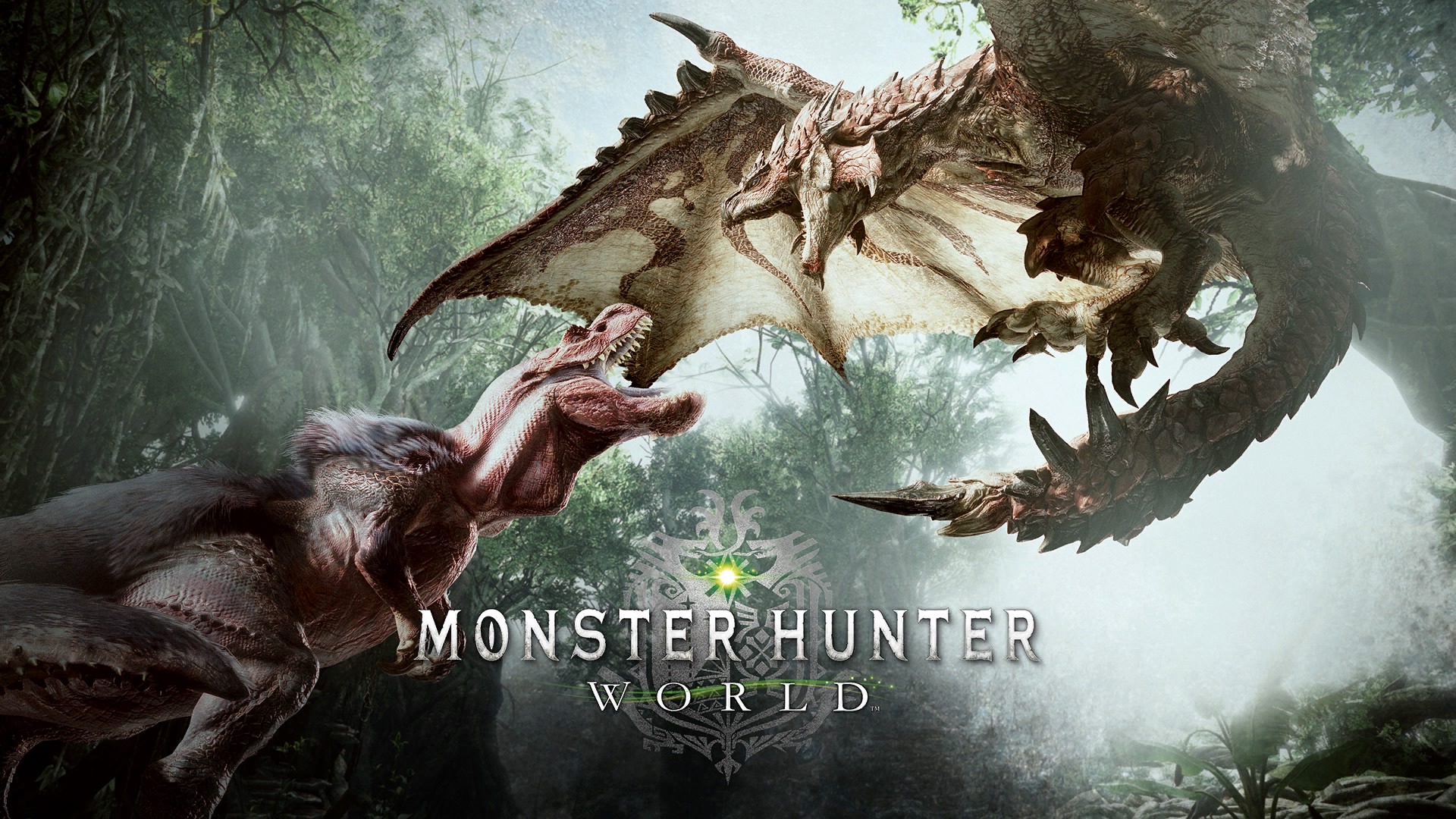 Monster Hunter World (MHW for short) is the 5th Monster Hunter game in the series, but it's not called Monster Hunter "5" for a reason. The "world" in the subtitle is a reference to the vast open-world hunting grounds that are promised to be more expansive and more detailed than any previous Monster Hunter game. And this is finally the PC "Master Race's" chance to get our hands (and our GPUs) on it!
What Should You Expect?
If you're totally new to what Monster Hunter is all about, check out our preview of the game in our top August releases article. And if this article just reminded you that you wanted access to all the pre-order bonuses in MHW, pick it up on our store page here.
But in short, players should expect MHW to bring a deep and detailed action-RPG experience that's centered around hunting exotic and formidable monsters in an equally exotic environment. Publishers have promised there to be nothing short of a huge amount of customization, specialization, and challenge available.
Butttt….news outlets all over the web have recently gotten their hands on Monster Hunter World before it releases on August 9th, and they've run into a few challenges of the technical kind along the way.
Pre-release gameplay of MHW seems to be amazingly beautiful and fun, but also unstable and prone to crashing occasionally. Small snags here and there are typical of beta-level games, but let's hope Capcom will get this sorted out before release day on August 9th.
Let's start with the positives first.
The Good News
Beauty and the Beast
First and foremost, pre-release reviewers all over the web seem to agree on one thing: MHW looks gorgeous. There is no resolution or FPS cap, meaning that if you have a PC powerful enough to handle this bad boy, you can take the graphics potential of Monster Hunter as far as your system will go.
Speaking of system requirements, Capcom recommends you come equipped with a GTX 1060 (RX 570x), an i7 3.4GHz CPU (Ryzen 5 1500x), and 8GB RAM.
Or a minimum of a GTX 760 (R7 260x), an Intel Core i5-4460 3.20GHz CPU, (AMD FX-6300), and (still) 8GB RAM.
If your PC isn't quite up to snuff, or you meet some of the requirements but not others, remember there is usually tweaking you can do to get the game to run decently on your system. Decreasing shaders, shadows, anti-aliasing, or other resource hogging settings can help to get any game running at a reasonable frame rate on a reasonable PC.
Except, in this case for maybe your CPU…
The Not So Good News (So Far…)
CPU Hunter
One of the things early beta testers were noticing was that Monster Hunter puts a lot of strain on your CPU. In a ResetEra thread, a rep from Capcom explained that basically Monster Hunter World makes your CPU do a lot of the heavy lifting when playing the game for the purpose of making the game smoother.
To avoid those annoying mid-action loading screens (that would really suck in the middle of a fight), the entirety of the open-world area is loaded into memory for your CPU to sort out. And, in addition to the whole level, monster interactions, health, environment changes, collision detection, physics, and even more are also assigned to your CPU to manage.
This type of workload distribution isn't anything new, and there is good reason to do it. The developers intended the game to be this way (although of course not to the extent of crashing), to make the playing experience smoother and more immersive. And perhaps this is why a "Coffee Lake" era CPU, Intel's newest CPU with the most number of cores, is in the recommended requirements.
Crashes
Even with the latest intel CPUs, Monster Hunter World has had a bit of a crashing problem for many pre-release testers. Which is an especially bad problem to have in a game that, for the most part, is in "no-save" territory: you are not able to save your hunt until after it is completed. This means that you would also lose any crafting, customizing, or meticulous inventory management you did in preparation for the hunt as the result of a crash. Limiting saving is done to add to the challenge and thrill of the hunt, which is great, but only if the game is functioning properly.
Capcom has been reaching out to the many beta testers who are reporting this crashing problem, and have said that they are "aware of the crash issue and a fix is already in the works." It's not clear if this "fix" will come in the very short time before the game's release, on release day, or some other time in the future (our guess is it'll ship with the game on the 9th).
Ready to Hunt
Nevertheless, we're still really excited about one of the most popular console franchises of all time finally coming to the PC. The types of bugs pre-release players have noticed are fairly typical for beta-version games, and Capcom is one of the most legendary developers of all time–they know what they're doing!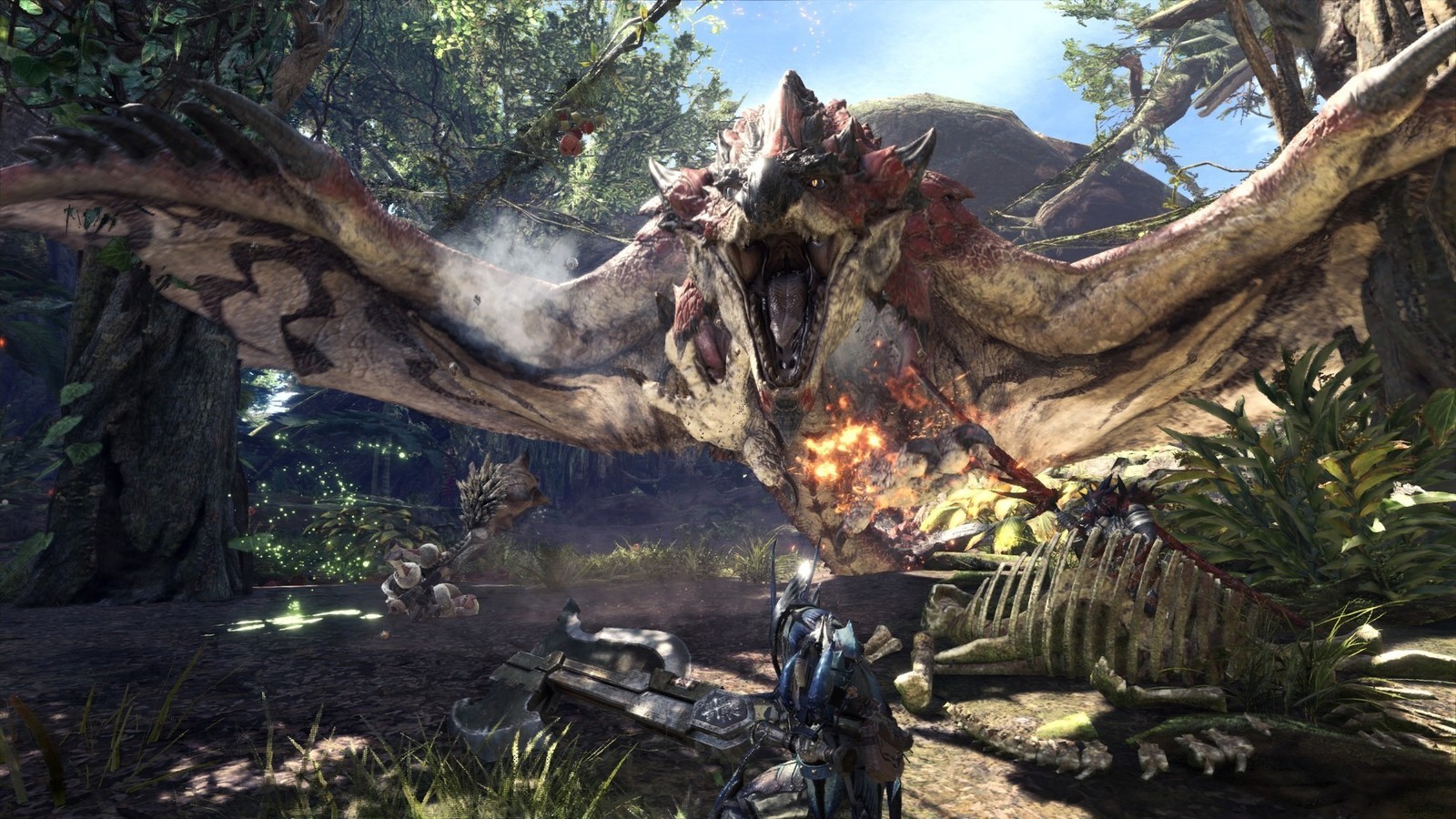 If you haven't pre-ordered your copy yet, pick it up HERE. But hurry, it's on sale now, and we can't promise how long it'll stay that way.
What are you looking forward to most? We here at CDkeys are already dreaming about the massive modding potential that this game has, which has been promised to be supported at some point soon!
Let us know in the comments what you think, and follow us on Twitter, Facebook, and Instagram for more great content and early access to the best deals.