On Tuesday (May 26), players can return to Skyrim– Western Skyrim to be exact.
As the latest expansion for the massively popular Elder Scrolls Online, Greymoor will be a year-long event that introduces players to the unrelenting devastation of an ancient vampiric army. Prepare to uncover new secrets within the harsh Nordic landscape, both above and below ground.
Whether you're adding on to your existing game, or beginning your ESO journey for the first time, you can pick up your copy of Greymoor in the CDKeys store (discounted right now).
Check Out All of the Greymoor Expansion Options in the CDKeys Store
ESO Greymoor: Discover the Dark Heart of Skyrim
Greymoor is the beginning of the first major chapter in a year-long adventure through ancient Skyrim. The time has come to return to the land of the Nord's nearly 1000 years before the events of 2011's Skyrim. Greymoor will unravel a "gothic tale of sinister secrets and deadly betrayals"; it'll also feature a long-awaited return to the fabled subterranean majesty of Blackreach.
New to The Elder Scrolls Online?
What is The Elder Scrolls Online? Well, as PC gamer puts it quite simply: Elder Scrolls Online is "one of the best MMOs available today." There's no subscription required, and any class can use any weapon in ESO; meaning you can truly play the way you want– something most MMOs don't offer!
Return to your favorite locations from previous mainline Elder Scrolls games and even travel to new regions of Tamriel that haven't otherwise been featured. ESO receives constant updates including everything from small tweaks to massive expansions. The legendary regions of Morrowind, Summerset, and Elsweyr have all been added since the game's launch in 2014. And, best of all, every previous DLC chapter is available in the Standard Edition of Greymoor.
Get Every Expansion in One Bundle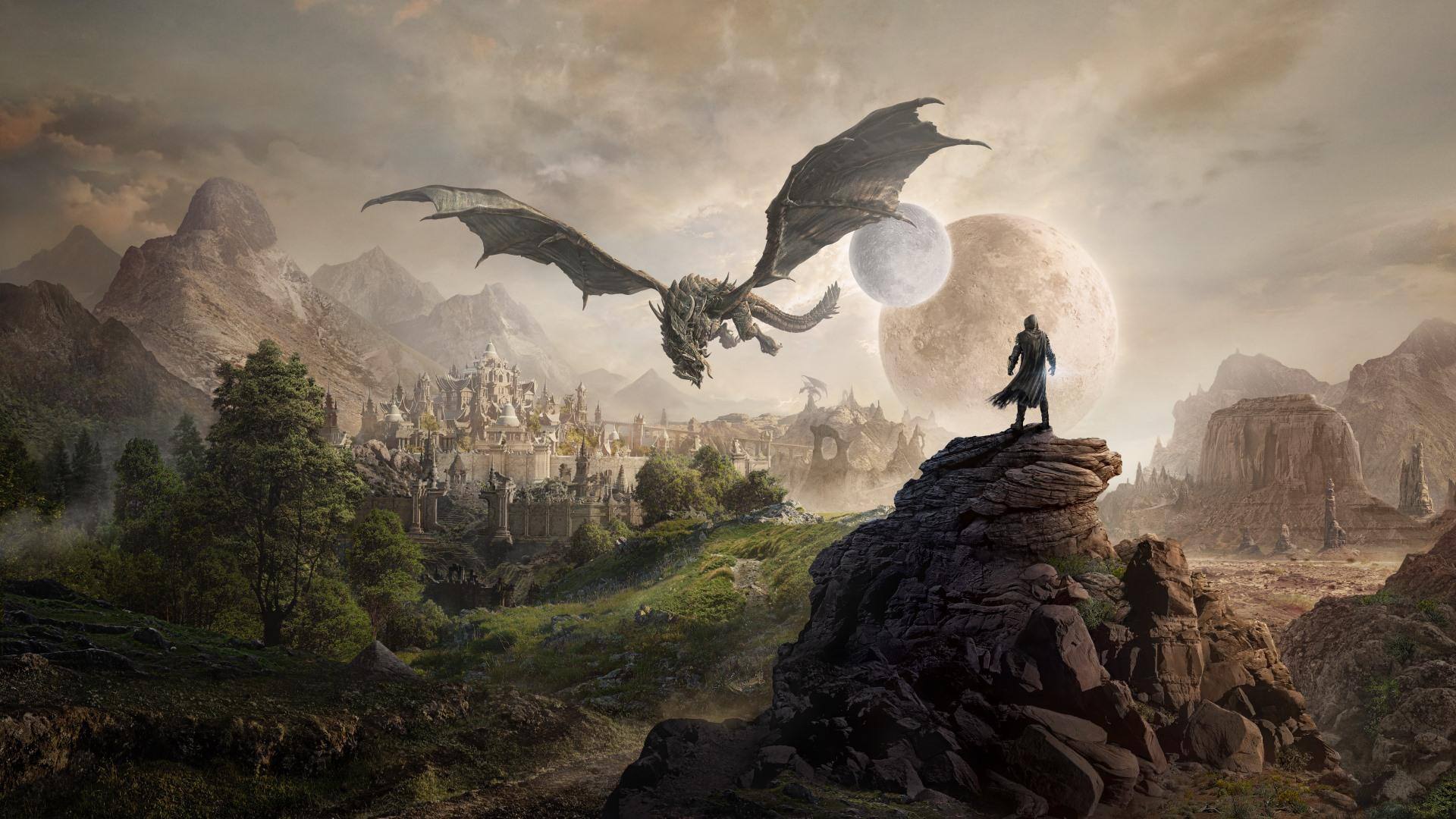 Now is the best time ever to join over 13 million other players in an award-winning online RPG experience. New to The Elder Scrolls Online? Grab the Standard Edition, which the game's publisher promises is "built for new players" thanks to its new standalone story and tutorial intro. Or, upgrade your current copy of the game with the Upgrade Pack (also available in the Digital Collector's Edition).
Check out more new releases and pre-order deals right here, and follow our blog for the latest news, previews, and special offers.