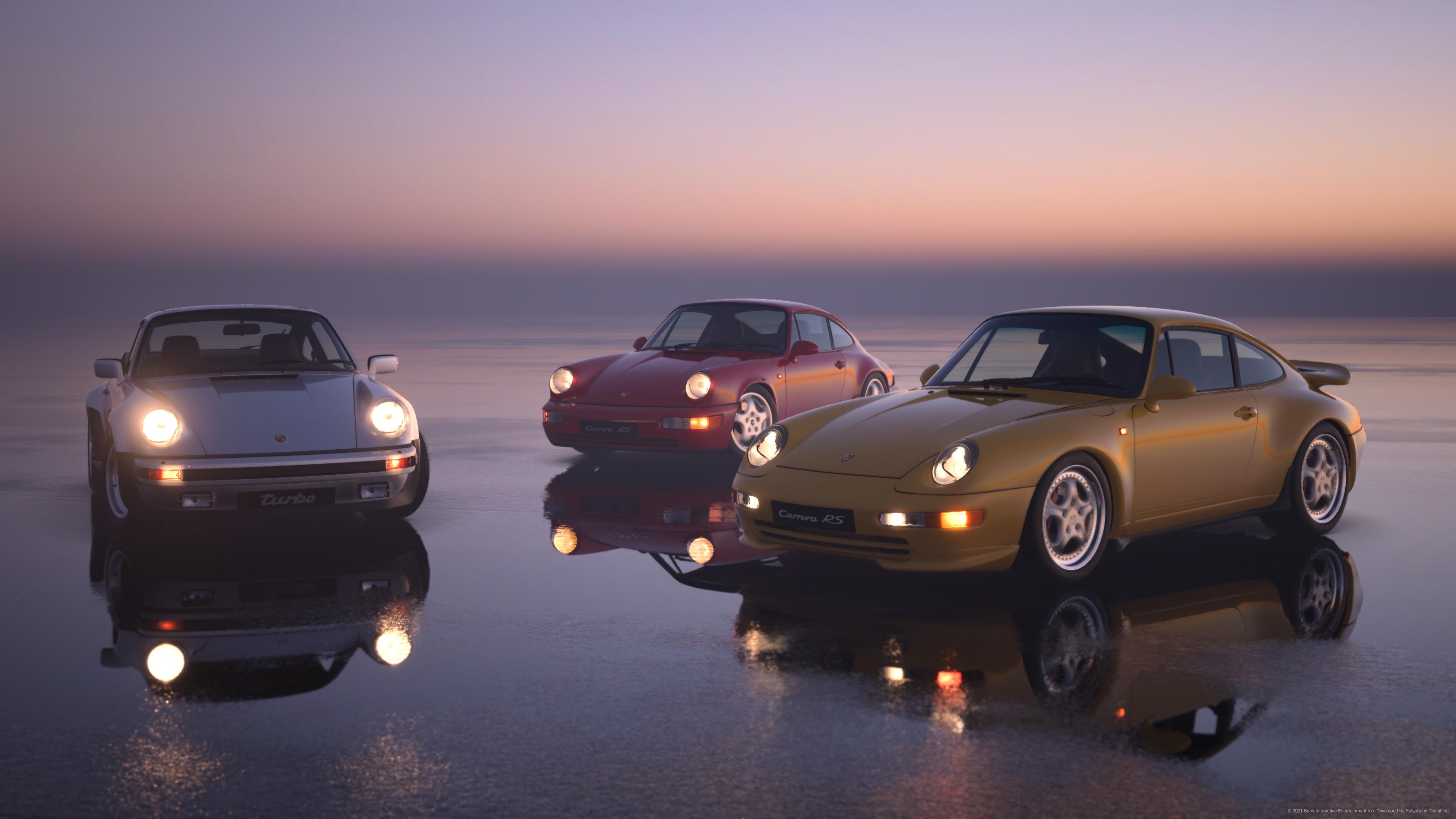 Dying Light 2, Elden Ring, Horizon Forbidden West… We're a little more than two months into 2022 and we already have three possible Game of the Year winners. Why not tack on a fourth?
Gran Turismo 7 is out now, and if you haven't pre-ordered your copy yet– that's actually a really good thing! We're here to tell you how you can get your copy of GT7 for PS4/PS5 at a discount. All you need to do is follow the 3 basic steps below.
Save Now On PlayStation Gift Cards
Gran Turismo 7 – The Real Driving Simulator
Whether you're a competitive racer, an arcade fan, or an automotive gearhead, Gran Turismo 7 promises to satisfy your level of personal passion for cars. IGN calls it "the most welcoming" in the series ever, while Push Square deems GT7 as "a game for everyone; the racing enthusiasts, the novices, and anyone in between." Gran Turismo 7 truly is better than ever before, "building on 22 years of experience to bring you the best features from the history of the franchise," publisher Sony boasts.
Save Money on Top Ups, Then Save on Gran Turismo 7
We typically sell all of our Top-Up cards for less than they're actually worth; meaning that you're basically earning yourself some free money every time you buy one of our discounted cards. Whenever you want to buy something on Steam, Microsoft, or in this case the PSN store, head over to our webstore first and buy gift cards to save yourself money at those other locations. Ok enough talk, here's the plan:
Head over to the PSN section of our webstore HERE
Select the PSN store cards you need for the country of your choice
Mosey on over to the PlayStation Store and purchase your copy of GT7 with your new, discounted PSN store cards HERE
That's really all there is to it. It's a little bit more work, but it's a good amount of savings.
Works for More Than Just GT7
Our Top-Ups section is full of great deals that basically earn you free money at a variety of online retailers. Check it out if you ever want to buy anything from:
Steam
EA Origin Store
iTunes
Google Play Store
Blizzard Battlenet
And more…
Check out The Best New Games in February and March for more great titles to play!
Follow us onTwitter, Facebook, and Instagram for more updates on the latest releases!