The world's biggest gaming conference has come and gone, leaving us with some of the most exciting gaming news of 2018. We've been covering Gamescom for the past couple days on our blog, and you can check out those posts here to catch up on any juicy bit of gaming news you might've missed. But now, let's talk about the 5 most exciting things to drop at Gamescom 2018!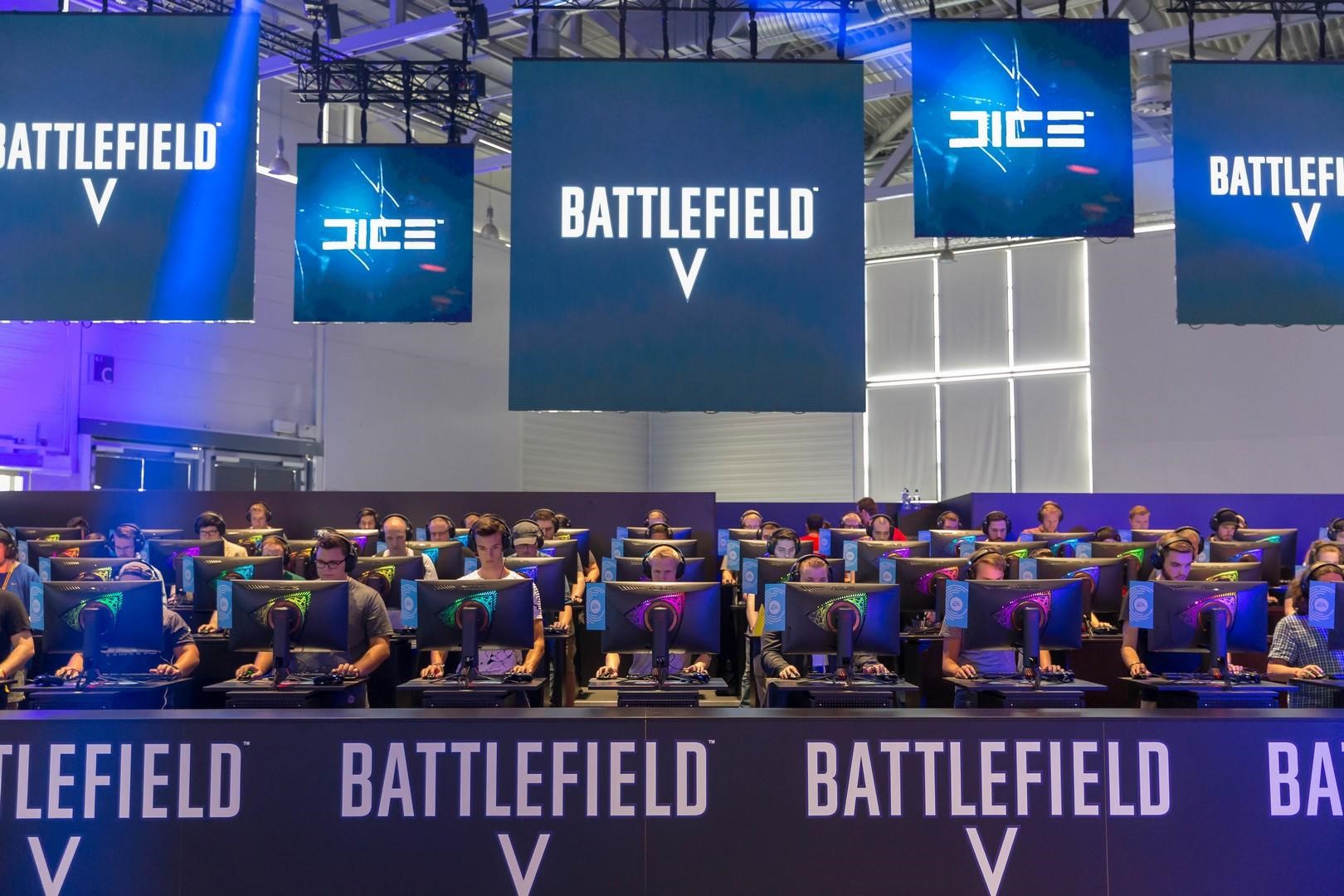 Battlefield 5
We got so much new info about Battlefield 5 at Gamescom, and it's about time — it seems like Black Ops 4 has been dominating the news cycle for a while!
The Devastation of Rotterdam trailer rekindled our excitement about the newest release from this amazing Battlefield franchise. Learning about the new features that The Company will bring to the game experience really set Battlefield apart from COD in our minds. See for yourself:
And the announcement of the beta dates was the icing on the cake. We can't wait to get our hands on this game! You can buy a key or pre-order the full game to play the beta on September 4th– that's two days before everyone else, and also really soon… So get your key NOW before they sell out!
Shadow of the Tomb Raider and RTX
While watching the trailer for Shadow of the Tomb Raider showing off the power of Nvidia's new RTX series graphics cards, we weren't sure whether we were more excited for the game or the GPU! The new RTX 20xx series cards usher in a new era of video game graphics capabilities, and Shadow of the Tomb Raider (releasing September 14th) is one game we'd love to set on "Ultra" when these new cards release next month!
Fallout 76
Although we weren't given any new gameplay footage, we got a new trailer explaining the CAMP system, and the retro-futuristic aesthetic of that alone was enough to get us checking our calendars, seeing how far off November 14th is.
We know the beta is coming in October, that much has been confirmed, and hopefully we'll get more info on that soon! Until then you can pre-order your copy of the Fallout: 76 HERE, and in the meantime finish off all the DLC from Fallout 4 — Far Harbor is awesome!
Metro Exodus
This was another game that we saw a Nvidia-powered trailer of earlier in the week; but there was even more info about Metro Exodus released at Gamescom since then– like over 15 minutes of awesome gameplay:
And here's the latest official trailer for the game from its developers:
Metro Exodus is one of our most anticipated games for quarter one of 2019, and you can pre-order your copy HERE to get ready for the apocalypse early, and to take advantage of all the bonuses that come along with pre-ordering (beta possibly?).
Darksiders 3
We haven't reported on Darksiders 3 yet, but the developers released a new trailer for it at Gamescom, and it looks really good. This third in a series of awesome hack-and-slash games brings us once again to a war-torn, half-destroyed Earth. As the protagonist "Fury" (Sister-Horseman of the Apocalypse), your job will be to hunt down and rid the world of the Seven Deadly Sins. Sounds…. biblical. If you're not familiar with the series just watch and learn:
If hack-and-slash action games are your thing, this is one of the best that 2018 has to offer. Pre-order it now on our webstore HERE, and play it on November 27th.
Now that Gamescom has ended what are you most excited about? What is one game coming out in the rest of 2018 that you NEED to buy? Let us know in the comments or on our Facebook, Twitter, or Instagram!