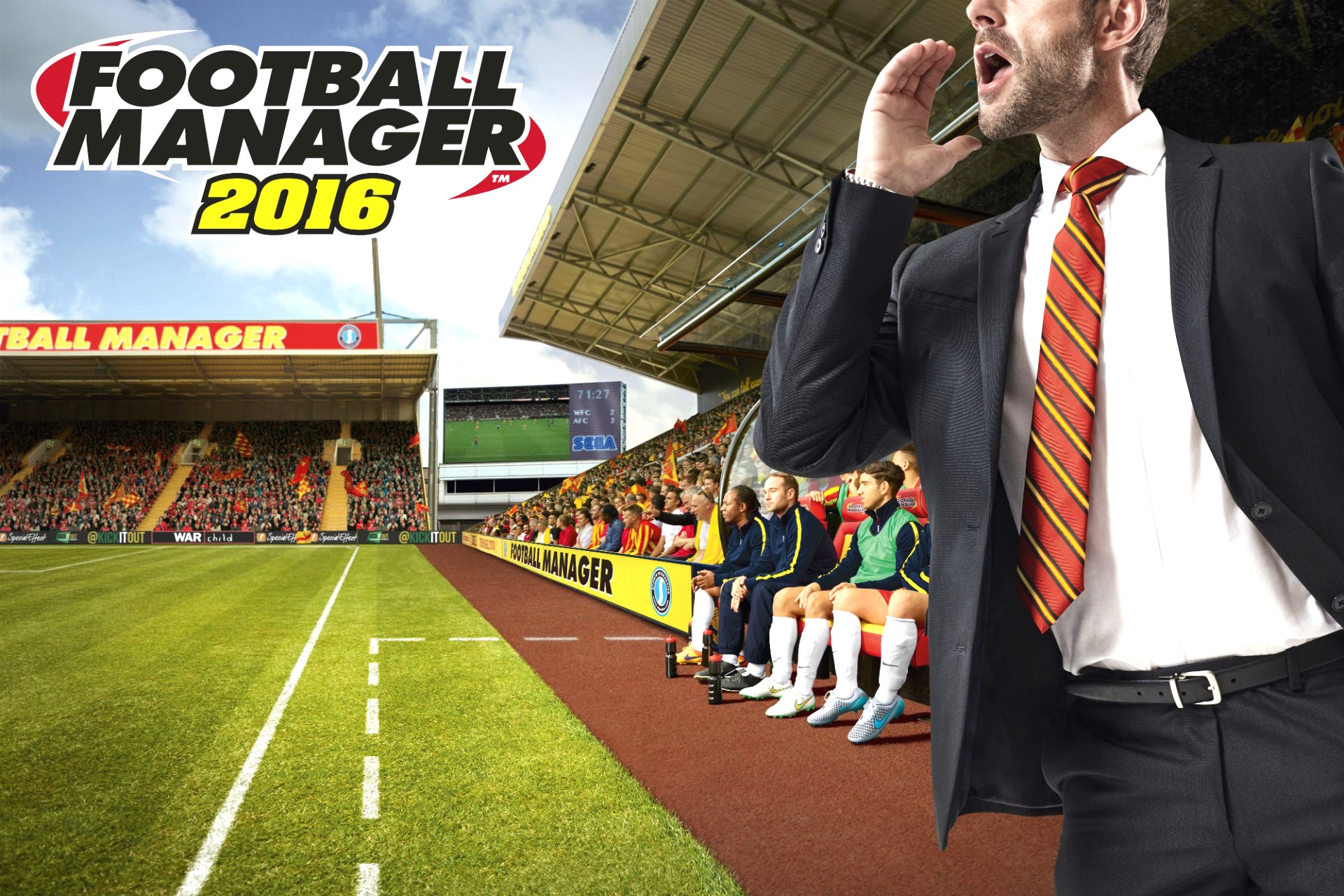 Platform: PC
Developer: Sports Interactive
Publisher: Sega
Rating: TBA
Thanks to its in-depth management features, the Football Manager series has long been a favourite with sports-fans, allowing players to lead their team to victory however they like. The franchise celebrated its 20th anniversary in 2012, and, back in 2008, Everton FC signed a deal which allowed them to scout players & opposition using the game's impressive database. Two documentary films have even been made about the series, and, bizarrely, in 2012, an Azerbaijan-based student was promoted to Manager of FC Baku's reserve team based on his in-game success.
So, with Sega having announced Football Manager 2016, fans are chomping at the bit to learn more – let's take a look at what we know so far!
Take your Own Team Through the Leagues
Fantasy Draft is a new competitive mode which allows players to craft their own dream-team, before taking part in a mini league: each manager begins with a fixed budget, and must build a winning squad from scratch. Players can also take part in any existing league with their own custom-built teams with the new Create-A-Club feature. This all provides an impressive amount of personalisation for gamers, and is sure to add extra longevity.
Create your Own Avatar
With the new manager-builder feature, players can create their own avatars to give instructions, and join celebrations, from the touchline. This should make for a deeper, more immersive experience, with fans' own unique manager representing them beside the pitch.
A Greater Match Day Experience
 The hard-working development team has added over 2,000 new animations to make this the most visually-stunning Football Manager yet. A new highlights package has been designed, to give players up-to-date information on action from across all leagues, and there's also more control for planning set pieces. Press-interaction has also been expanded for added realism, with more variation in conferences.
Pro Management in the Palm of your Hand
Football Manager 2016 is slated for release this November – but that's not all. Sega are also releasing two additional versions of the game: Football Manager Touch (which was available as a quick-play mode in previous games in the series) and Football Manager Mobile (formerly Football Manager Handheld).
Touch will be released on Steam, and high-end tablets, offering a cross-save system: careers begun on a computer can be saved in the cloud and continued on a tablet, and vice versa, to ensure players remain immersed wherever they are. Enhanced tactical options will also be implemented, such as set-piece planning and opposition instructions. Create-a-Club is also available, providing plenty of personalisation options for custom-built teams.
Football Manager Mobile has been designed to further give players the chance to play the game in their preferred format: those who can't, or won't, buy the PC version can still experience it on their tablet or smartphone. Football Manager Mobile offers enhanced tactics, giving players the power to take greater control of their team – choose where they focus their passing, determine their key attacking-threat and creative outlet, and give goalkeepers advice on distribution.
Coaching staff are included, to help better-prepare squads for match days: coaches will provide teams with focused training, helping to boost their performance. Finally, coaching badges (in gold, silver, and bronze) allow players to define their own style of management – the game offers freedom to focus on attack, defence, morale, or man-management. The team's style will vary depending on the areas a player chooses to concentrate on.
All in all, Football Manager 2016 is definitely shaping up to be one of the best entries in the series yet, with plenty of new features bringing a touch of freshness & excitement.
What do you think about Football Manager 2016? Will you be first in line on release day? Let us know!