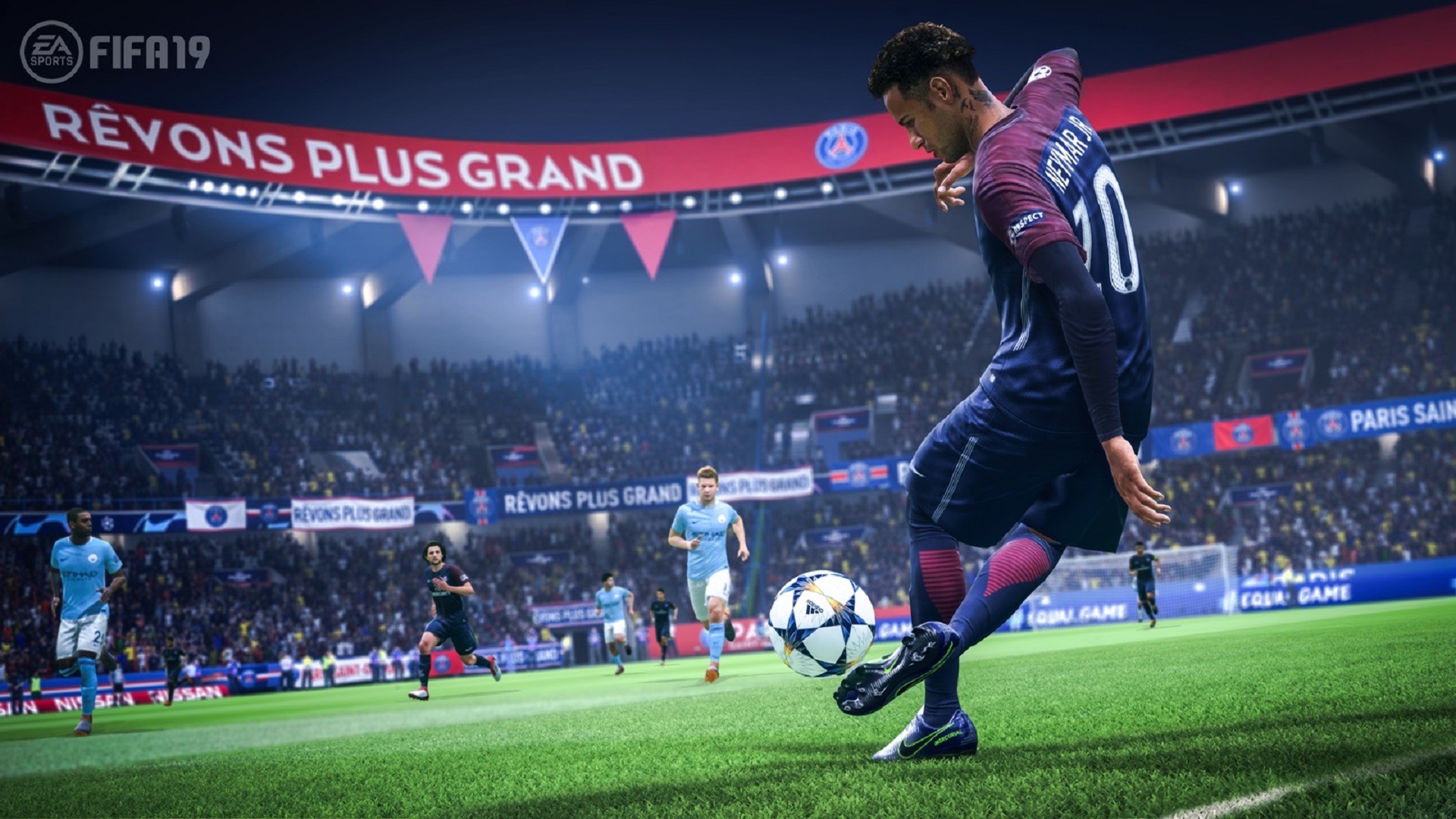 FIFA 19's latest patch has been available for PC players since last week. Now these game-changing updates have arrived on PS4 and Xbox One. This is the third major patch since release, and it's a big one. FIFA 19 Update 3 is a hefty 1.5GB, and brings plenty of changes.
Here are the biggest differences you can expect from Update 3. If you're looking for the full patch notes, you can find them at the bottom of the page. Whether you're happy with the changes or not, it's great to see EA being more transparent with FIFA 19.
New Faces in FIFA 19 Update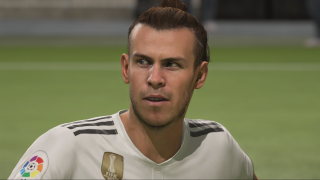 The first big change to mention is only cosmetic, but it's definitely worth noting. 50 new,  detailed, custom-designed "starheads" make their way to FIFA 19 with this patch. Since there are too many to list here, there's a link at the bottom with all the new faces that have been added. Many of the new starheads are surprisingly lifelike! So lifelike, in fact, that players who have received a virtual face lift have been singing their praise on social media. Just look at Wilfried Zaha; I mean, that screenshot looks like an actual photo!
About time @EASPORTSFIFA! 🤣 🙌🏿 #FIFA19 pic.twitter.com/FFdGFPC6QA

— Wilfried Zaha (@wilfriedzaha) November 6, 2018
Finesse Shot Has Been Nerfed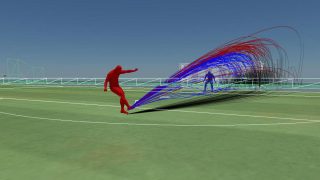 You've probably been expecting this change. It's well known in the FIFA 19 community that finesse shots were overpowered. As a result, first-time finesse shots have received a substantial nerf. This nerf applies to cases where the ball is coming from behind the player that's shooting. From now on, these type of shots will be more prone to error; ending up with disrupted accuracy, spin, and speed.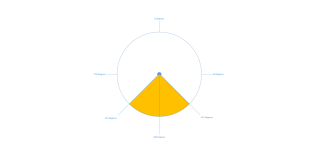 Not all first-time finesse shots will be nerfed the same amount. Shots where the ball heads to the player from literally right behind them (180 degrees in the diagram above), will be most susceptible to errors. Anywhere within the coloured area above is affected by this nerf. The chance of error will decrease as the angle of the incoming ball moves away from being right behind the player.
To sum things up: you're not going to score so often with finesse shots now.
Defensive Pressure Changes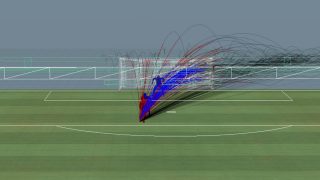 Defensive pressure in FIFA 19 has received both a nerf (made worse) and a buff (made better). If a defender is applying pressure from the front, shots are now more likely to be affected by errors. But if defensive pressure is only coming from behind, shots are now more accurate. This means more goals for attackers only receiving defensive pressure from behind them.
Goalkeepers Are No Longer Making Strange Errors
Have you noticed your AI goalkeeper behaving strangely? For those left infuriated by their glitchy keeper, a fix has arrived. Here are the goalkeeper issues that EA has identified and fixed in this latest patch:
Keepers sometimes kicked the ball forward when moving towards it instead of picking it up.
Keepers were too often diving to intercept the ball after a cross was made into the box and the ball was close to the keeper.
User controlled players could push the keeper out of the way in a free kick situation.
Keepers sometimes didn't react to a penalty kick shot directly at them or very near them.
Keepers sometimes hit a powered up first-time lob pass too soft and low, sometimes resulting in the opposing team getting the ball.
There are many more changes in this newest update, but these are the most important ones. You can find the full patch notes here.