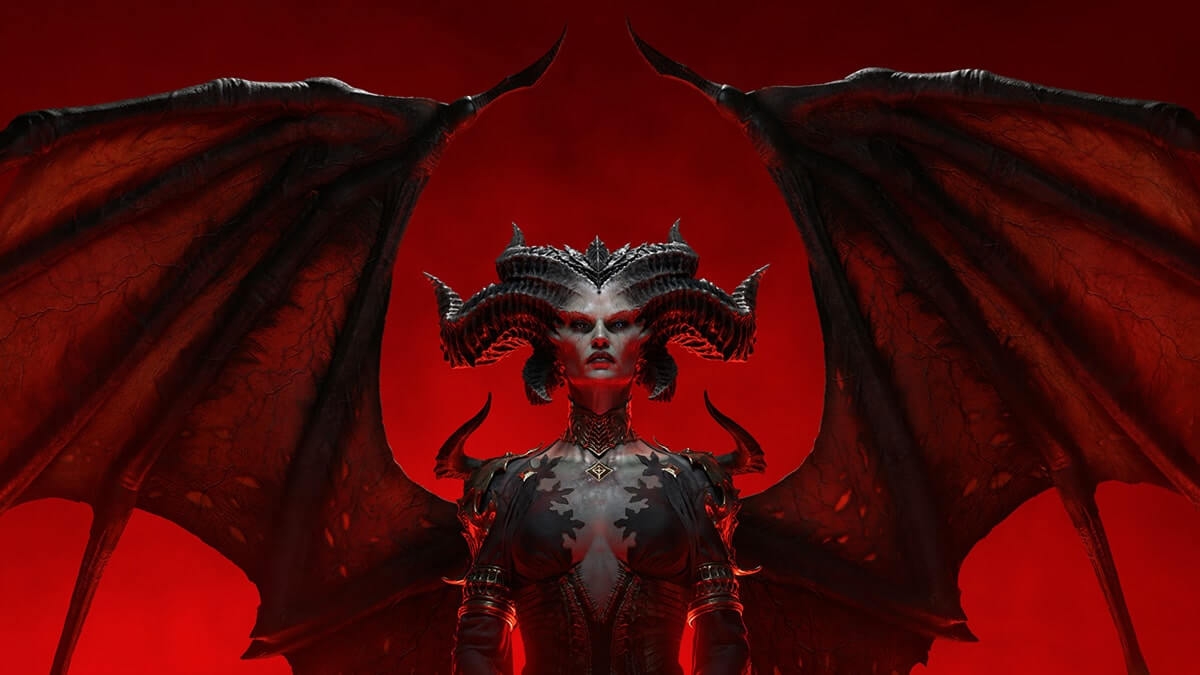 Diablo IV is out now, and it's the perfect balance of old and new.
It's the same isometric dungeon crawling, the same meticulously detailed settings, and more of the legendary loot for you to salivate over. Yet this time around you can expect a new Battle Pass mechanic, more freedom to progress the game at your choosing, and a shared online world for players around the globe. This guide will answer the most important Diablo 4 related questions, and give you a taste of what to expect from the latest release in Blizzard's 26-year-old series.
So what are you waiting for? The minions of Hell aren't going to slay themselves!
Everything Diablo IV (Including Platinum) in the CDKeys Store
Diablo 4 Release Date and Basic Info
Release Date: 6th June
Developer / Publisher: Blizzard Entertainment
Platforms:  PC, PS5, PS4, Xbox One, Xbox Series X and Series S
See you in Hell! No… like, literally.
The reviews for Diablo IV are nearly unanimous. The latest entry has somehow lived up to the ridiculously high standards set by the series over the past 26 years. Try to name a more iconic dungeon crawling action-RPG…. We'll wait.
Time to embark on a new campaign (solo or with friends) to slay evil across meticulously detailed settings while unlocking legendary loot. In addition to the new story, items, locations, and more, Diablo IV will feature a shared world this time around. Meaning that "players can meet in towns to trade, team up to battle world bosses, or descend into PVP zones to test their skills against other players". So what are you waiting for? Choose your class, customize your hero, and challenge the darkness that has fallen over Sanctuary!
All Diablo IV Starting Classes (at Launch)
Diablo IV will feature five classes at launch, with possibly more to come down the road (like with Diablo 3). It's also worth noting that your hero will now be more customizable than eve– from appearance to build management. Personally, we're going for Necromancer.
Barbarian
Druid
Necromancer
Rogue
Sorcerer
Will Diablo IV have Microtransactions?
Yes, Diablo IV will feature an in-game shop where you can buy items with a currency purchasable with real-life money– BUT: the monetized items will only be cosmetic and will provide no actual demon-slaying boost. Diablo IV's Director of Product explains:
Diablo IV will be a full-price game with a Cosmetics Shop and Battle Pass—none of which provide any pay-for-power options. Our goal in designing our in-game purchases is that we want to create beautiful things which add value to players' experience of the game.
Blizzard has been adamant about this since very early in the development process, and all signs point to things staying that way.
Diablo 4 Battle Pass and Season 1 Release Date
Yes, Diablo IV will feature a Battle Pass that will release alongside each of the game's Seasons. Blizzard has estimated (though not fully set in stone as of writing) that a new Battle Pass / Season will drop every three months, and that Season 1 will kick off around mid to late July. Thus players will have a good amount of time to explore the massive new world and complete the campaign before venturing into the post-game content that's on the way.
Here are the three flavors of the Diablo IV Battle Pass:
Free – free to all players, 27 tier rewards
Premium – costs 1,000 Platinum (£8.39 / $9.88), 63 tier rewards
Accelerated – costs 2,800 Platinum (£20.99 / $24.99)
"Platinum" is Diablo IV's in-game currency (purchasable only with real money) that you can pick up (for less) in the CDKeys store.
Does Diablo 4 Support Cross Platform / Couch Co-op Multiplayer?
Diablo 4 will support cross-platform play (crossplay) across all platforms available at launch! This means PC, PS5, PS4, Xbox Series X|S, and Xbox One players can all slay the minions of Hell together. You'll just need to friend each other on Battle.net to group up online, and ensure that you and your comrade are on the same World Tier– basically the same "difficulty" level.
As far as local multiplayer goes (also known as couch co-op), that's available too (on Xbox and PlayStation)! Simply log into each player's Blizzard account on your console to join each other's world and play with split-screen. This feature is unfortunately not available for PC players.
Check out The Best New Games in June for more great titles to play!
Follow us on Twitter, Facebook, and Instagram for more updates on the latest releases!