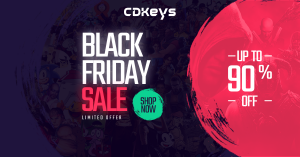 The CDKeys Black Friday sale has arrived with some of the biggest discounts ever on the biggest games of 2020.
If you're looking for the best prices on PC, Nintendo Switch, PS4/PS5, Xbox One and Series X|S games… you've come to the right place! Animal Crossing, DOOM Eternal, Game Pass subscriptions, and the ultra-popular Cyberpunk 2077 pre-order are all on sale right now.
If you're looking for a suggestion on what to play, we've rounded up 5 games that are really low priced, and really popular right now— meaning that keys are selling fast! So if you see something you like in the list below (or elsewhere in this massive sale) don't hesitate to grab it while you can.
Check out the Full Black Friday Sale in the CDKeys Store Now
Top 5 CDKeys Black Friday Sale Deals
Death Stranding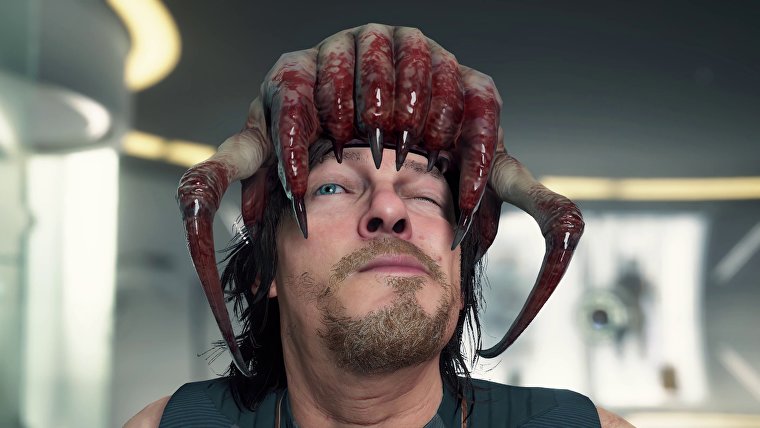 Developed by Kojima Productions (headed by Hideo Kojima, the mind behind the Metal Gear series), Death Stranding pushes the boundaries of what's possible in gaming. In fact, most of the time it feels like more than just a game. With a star-studded cast of TV and film stars, a bizarre premise, and a cinematic aesthetic, Kojima's creation is somewhere between a video game, a movie, and a fever-dream.
Buy Death Stranding for PC Now
Control – Ultimate Edition
If Half-Life, Portal, or any of the previous games from developer Remedy (Alan Wake, Max Payne 1+2) are your style, you're going to want to check out Control. Yet, don't be mistaken, while it draws influence from these other games, Control drops players into an astonishing, engrossing, and utterly unique paranormal world.
Control is visually stunning, wildly creative, and satisfyingly visceral. Plus, the Ultimate Edition includes all of the extra content for the game as well as both of Control's expansions: "The Foundation" and "AWE".
Save on Control – Ultimate Edition for a Limited Time
No Man's Sky
No Man's Sky has been one of gaming's greatest comeback stories. After a rocky launch in 2016, this exploration/survival game has delivered a steady stream of massive free updates since it's release, making it one of the best games to spend your time with right now.
Best of all, every single No Man's Sky update is completely free for anyone who owns the base game. Which means that now is the perfect time to jump back in or blast off for the first time.
Buy No Man's Sky for PC – On Sale Now
Borderlands 3
The Borderlands series had its looter-shooter formula figured out by the second game, and Borderlands 3 has perfected it. The world, dialogue, and gameplay is still filled with hilarious mayhem, and there are a massive amount of really cool and really satisfying guns to play around with– what more could you want in a game?
Everything is more vibrant and interactive in Borderlands 3, especially the many varied worlds you'll travel to. That's right, WORLDS – plural. Pandora (the planet from the original Borderlands games) is better than ever, but we're finally leaving orbit.
Check out Borderlands 3 in the Black Friday Sale
7 Days to Die
What do you get when you combine tower defense, RPG, survival-horror, and FPS elements in one game? You get one of the best zombie titles you've ever played. With over 10 million copies sold, 7 Days to Die is insanely popular and insanely fun. Grab it while it's on sale in the CDKeys Black Friday sale for an insanely low price!
Already picked up some games in the sale? What did you get? Let us know in the comments below or over on our Facebook.