A huge amount of new content is being added to Battlefield 5 today. And best of all, it's completely free if you already own the game.
The first update to Tides of War launches today, complete with new single and multiplayer content. Tides of War is Battlefield's live service, which means it will continue to bring "new experiences, evolving gameplay, and an expanding world." Battlefield 5's developer DICE goes on to explain that "every chapter brings a new battlefield."
The Tide Is Rolling In
Chapter 1: "Overture" will be available from December 5th, and the servers will go down temporarily to enable this update. The downtime will last about an hour and will take place at 9 am GMT for PC, 10 am for PS4, and 11 for Xbox One. After that, the patch will be ready to download, and all of the free content below will be available.
The Last Tiger
The new addition to the single-player campaign will allow you to see the war from the Axis point of view. In The Last Tiger, you'll experience the final days of World War II from the perspective of a German Tiger Tank Battalion. Witness their crumbling hope as they desperately struggle to stand against the onslaught of Allied forces. Pilot the legendary Tiger Tanks, and discover exactly what these German war machines were truly capable of.
Panzerstorm
The new map "Panzerstorm" will bring an armour-focused multiplayer experience to Battlefield 5. ( "Armour" means "tanks!") In this tank-heavy map, infantry will have to carefully choose when to engage, and when to hide and not get blown up and run over. Developer DICE tells us that Panzerstorm will allow players to "clash with the steel beasts of World War 2 on the Belgian countryside's rolling hills".
Practice Range and More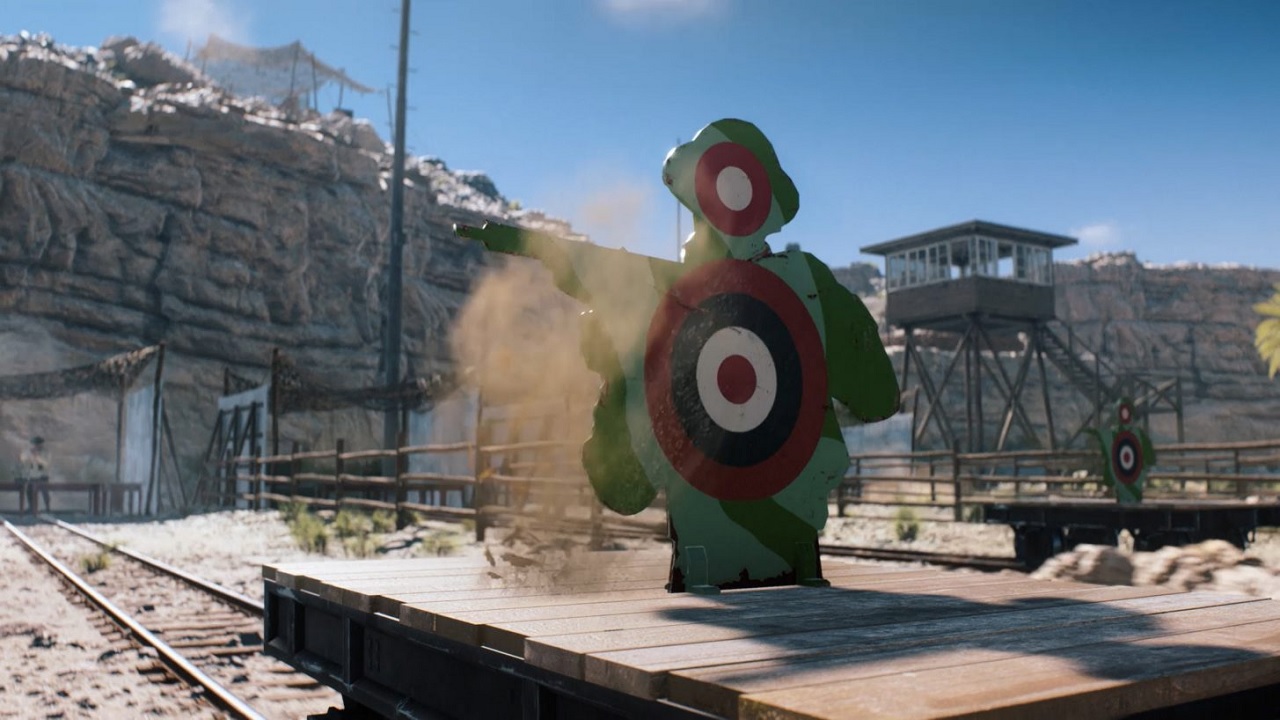 A practice range will be in the Battlefield 5 update today, and it's exactly what it sounds like: a place to try out weapons before diving into a multiplayer match. New cosmetic options are also included in today's patch. Now players can add details like awesome shark nose-art to their aircraft. And of course, a number of bug fixes and quality of life updates will be provided as well.
When you purchase Battlefield 5 you get full access to the Tides of War experience and all the free updates yet to come!