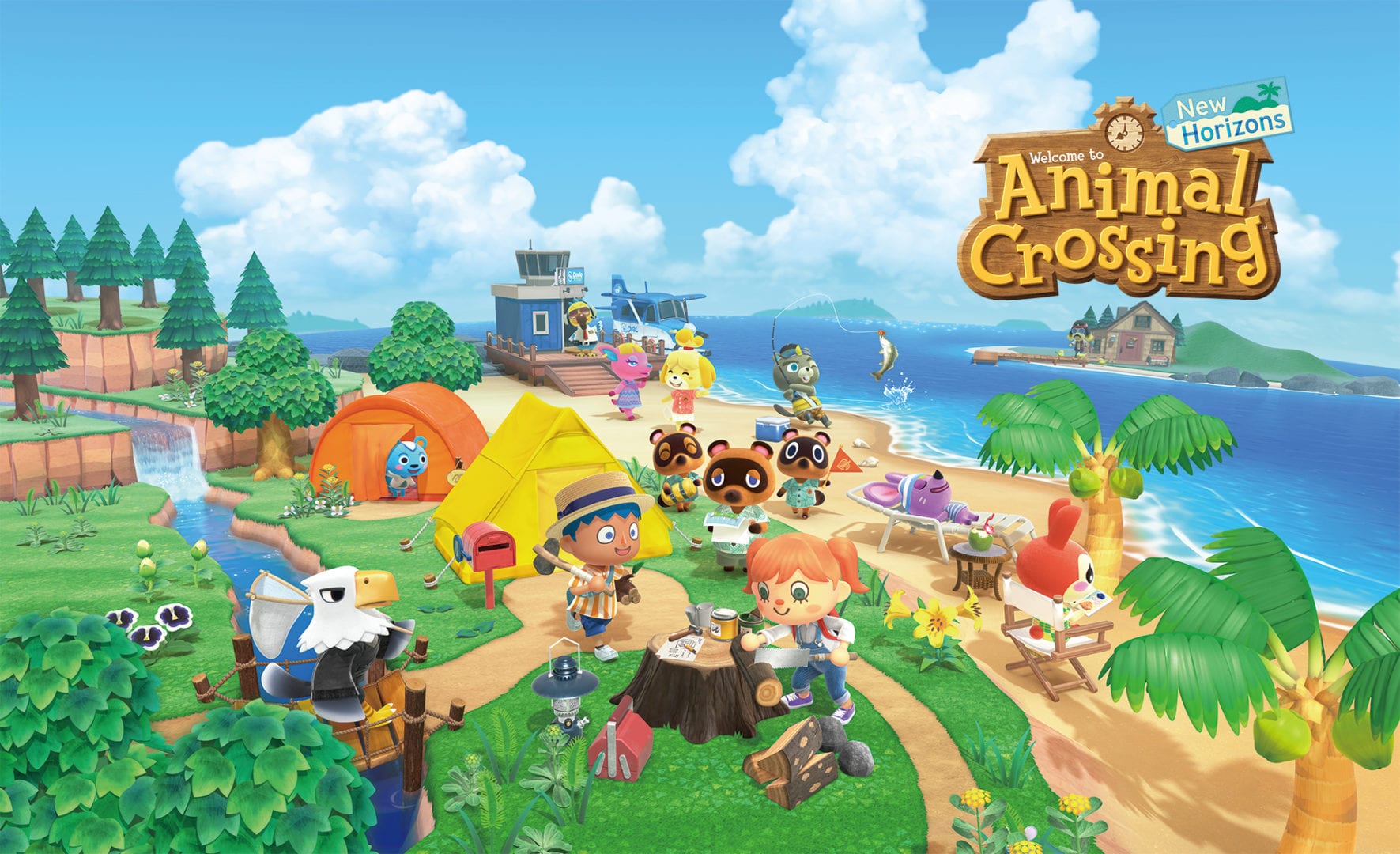 If you haven't heard, Animal Crossing: New Horizons is out– and it's really awesome. New Horizons is "Animal Crossing's finest outing to date" according to Eurogamer, its reviews average 91 on Metacritic, and really "if ever there was a perfect time for a game about embracing a new, simple existence on a deserted island, we're living in it," The Guardian states.
If you're one of the thousands of people starting for the first time right now, or are thinking about jumping in soon, here are 5 tips for getting your island adventure off on the right foot. Don't miss your chance to snag New Horizons while it's discounted in the CDKeys Store:
Grab Animal Crossing: New Horizons On Sale for a Limited Time
Start Earning Those Precious Nook Miles
Bells are still the primary form of currency, but now you can earn something called Nook Miles as you progress through New Horizons. You can earn these new reward points by completing quests or other objectives and use them to purchase exclusive gear (or even a ticket to a mysterious island).
Nook Miles unlock so many things (including the upgraded currency Nook Miles+), so start eaning them from day one if you can. And don't forget you can check your Nook Mile status with your new app-filled in-game smartphone known as the Nook Phone!
Check Out What's Available in the Nook Stop Machine
Want to know more about what Nook Miles can buy you? Then make a stop at this ATM-looking machine right from the start. Doing so will give you a handy mental roadmap of what you want to buy or save up to buy in the future– some of those more expensive items are definitely worth it! We recommend you spend some Miles on upgrading your "pocket space" early in the game, allowing you to transport more valuable resources to your crafting table at once.
Talk to Every Villager Available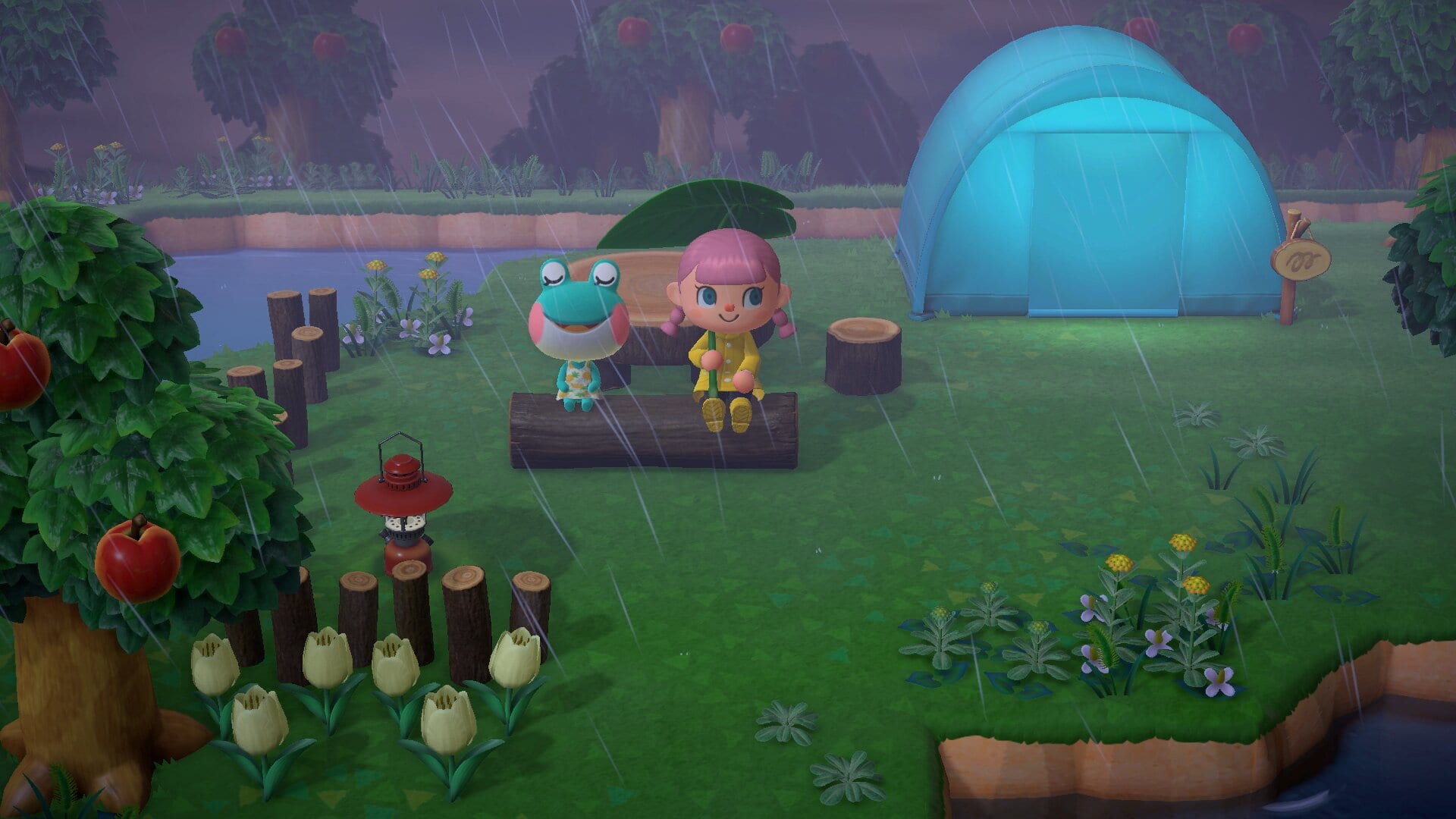 This should be easy because there are only two island-mates when you start up your game for the first time. Nevertheless, talking with these friendly critters can open up options for side-missions that'll earn you more precious Nook Miles (in addition to charming conversation). Checking in with your villagers at different times of the day can lead you to unlock different important items as well, like tools or recipes to craft!
Stock Up on Resources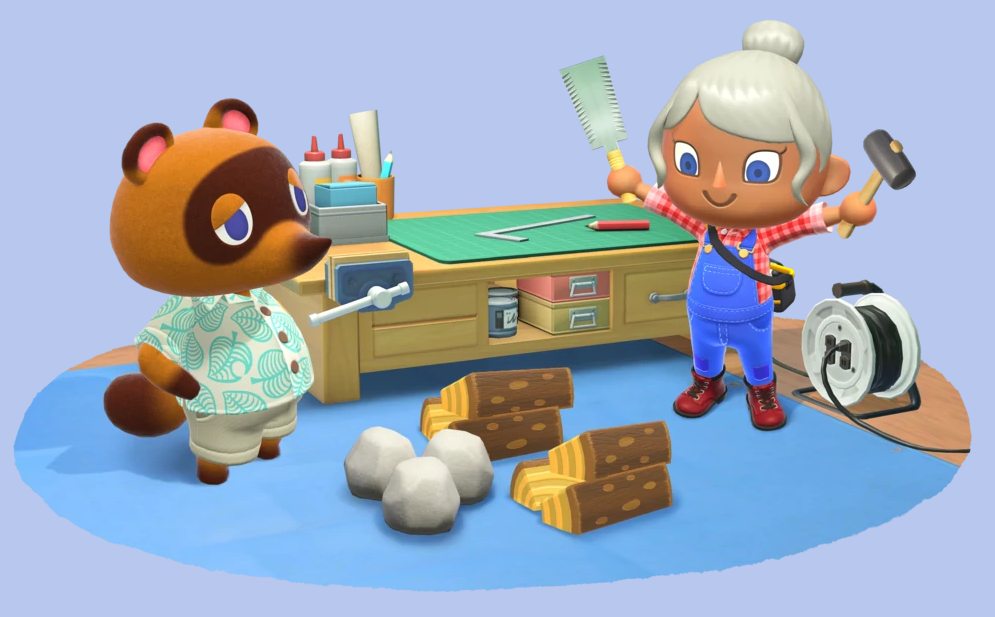 New Horizons introduces an all-new crafting system to the game, allowing players to construct everything from essential tools to custom decorations. But first, you're going to need materials to build with.
Shake trees for fruit, pick up sticks, pull weeds, and hit rocks for iron nuggets as you explore your island. Doing so will allow you to build the very basic but very essential net and fishing rod to snag insects and catch fish throughout your day– which will, in turn, grant you more resources for constructing items. Yep, that's one of the main "loops" in the game, and it's incredibly fun (and addictive!). In general, you'll want to always be collecting, catching, and stashing all the supplies you can.
Stay on the Fast Track to More Upgrades
Tom Nook is the cute little guy bankrolling this whole island operation, and he's the one you're going to have to go through to unlock all the exciting things that New Horizons has in store. Nook's Cranny, the Able Sister's Clothing Shop, and an upgrade from your humble tent are all in Mr. Nook's control. So what do you do? Help him out ASAP whenever he has a task for you.
It will still take some time (days in real-life) but this is the fastest way to get to all the good stuff waiting for you on the Horizon.
Be sure to follow the CDKeys blog and our social media (Twitter, Facebook, and Instagram) for more updates and deals on the latest games!