With Halloween fast approaching, what better time to celebrate some of the scariest scores from the history of horror games?
Even if you're not a fan of the genre, you're sure to have played at least one or two horror games over the years. After all, a good scare is one of the best experiences you can have while playing a game – and music goes a long, long way towards giving you a shiver. Whether you're actually putting any of the below games in for a spin or just need some spooky sounds to enjoy in the dead of night, these five scores will hit the spot.
All right – enough chit-chat. Let's pick a cosy spot behind the couch, keep quiet, and try to get through this thing together …
Resident Evil
Resident Evil's one of the most important horror games ever made, and its score by Makoto Tomozawa, Koichi Hiroki, and Masami Ueda is the perfect accompaniment to the on-screen action. If you haven't played the PS1 original for some years, dig it out this Halloween – you'll be glad you did.
As you'll remember, exploring that iconic mansion is made even more eerie thanks to the composers' work (even the soothing 'save room' music has a sinister touch). Resident Evil is one of the most atmospheric horror games of all time, depending more on the fear of what could be there rather than what is – but playing it with the sound switched off just isn't the same. Try it and see.
Listen out for 'First Floor Mansion' in particular. This unbearably creepy tune makes you believe something gross, toothy, and hungry's about to appear at any second …
Silent Hill 2
Silent Hill is one of the most famous series of horror games of the past 20 years, and the second instalment features an outstanding score.
Composer Akira Yamaoka mixes grinding guitars and heavy percussion with quieter moments, giving the game a dynamic sound throughout. Silent Hill 2 has its fair share of scares, and the soundtrack complements these beautifully, with the eerie, dreamlike 'No One Love You' probably the best example. 'A World of Madness' is also a total creep-fest, if you feel up to it.
Alan Wake
Alan Wake's a horror game in the tradition of such iconic American fare as Twin Peaks, Stephen King novels, The Twilight Zone, The X-Files, and more. For such a nuanced, dark, genuinely unsettling game, the score has to hit the right notes – and Petri Alanko gets it spot-on.
His soundtrack is a little more epic and cinematic than those of some other horror games, which suits Alan Wake's big-budget, episodic structure beautifully. Check out 'Welcome to Bright Falls', which mingles sweeping panoramic sounds with gentler, more eerie moments, evoking the setting's mystery and beauty.
As well as Petri Alanko's instrumentals, Alan Wake's soundtrack also features songs by Poets of the Fall, while David Bowie's classic 'Space Oddity' runs at the game's finale. It's no surprise that the soundtrack went on to win an award for 'Best Score' at 2010's Annual Game Music Awards.
Alan Wake's an ideal horror game to try this Halloween: plug in a pair of headphones, turn the lights off, and let the soundtrack pull you into a deliciously-scary adventure.
Amnesia: The Dark Descent
Amnesia: The Dark Descent was well-received back in 2010, and its score is still just as powerful today.
Mikko Tarmia's soundtrack is incredibly creepy, capturing all the slow-burn terror of the game brilliantly. From start to finish, it puts you on edge, conjuring up images of dark, creeping, slithering, biting, evil things just waiting for you in the shadows.
Every track flows beautifully into the next, and is perfect for listening to outside of the game if you're in the mood for some spooky ambiance.
Clock Tower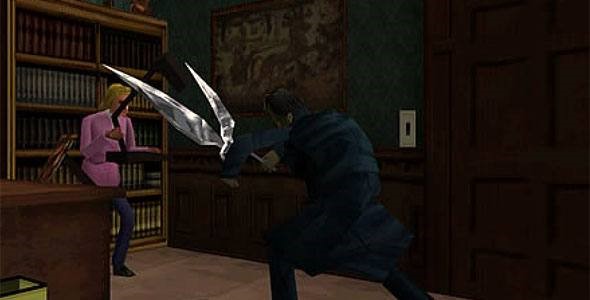 Any horror game calling itself 'Clock Tower', with all the eeriness and gothic charm that title evokes, needs a great score.
Luckily, Kouji Niikura's work is a treat for the ears (and the imagination).
Clock Tower may not have set the gaming world alight, but this soundtrack's powerful stuff, and deceptively simple. There's a sadness and a sweetness to some of the tracks ('University Staff Housing'), while stuff like 'Foreboding' basically does what it says on the tin.
This is a powerful score, and is well worth hunting down even if you've never played the game.
What's the scariest music you've heard in a horror game? Let us know!