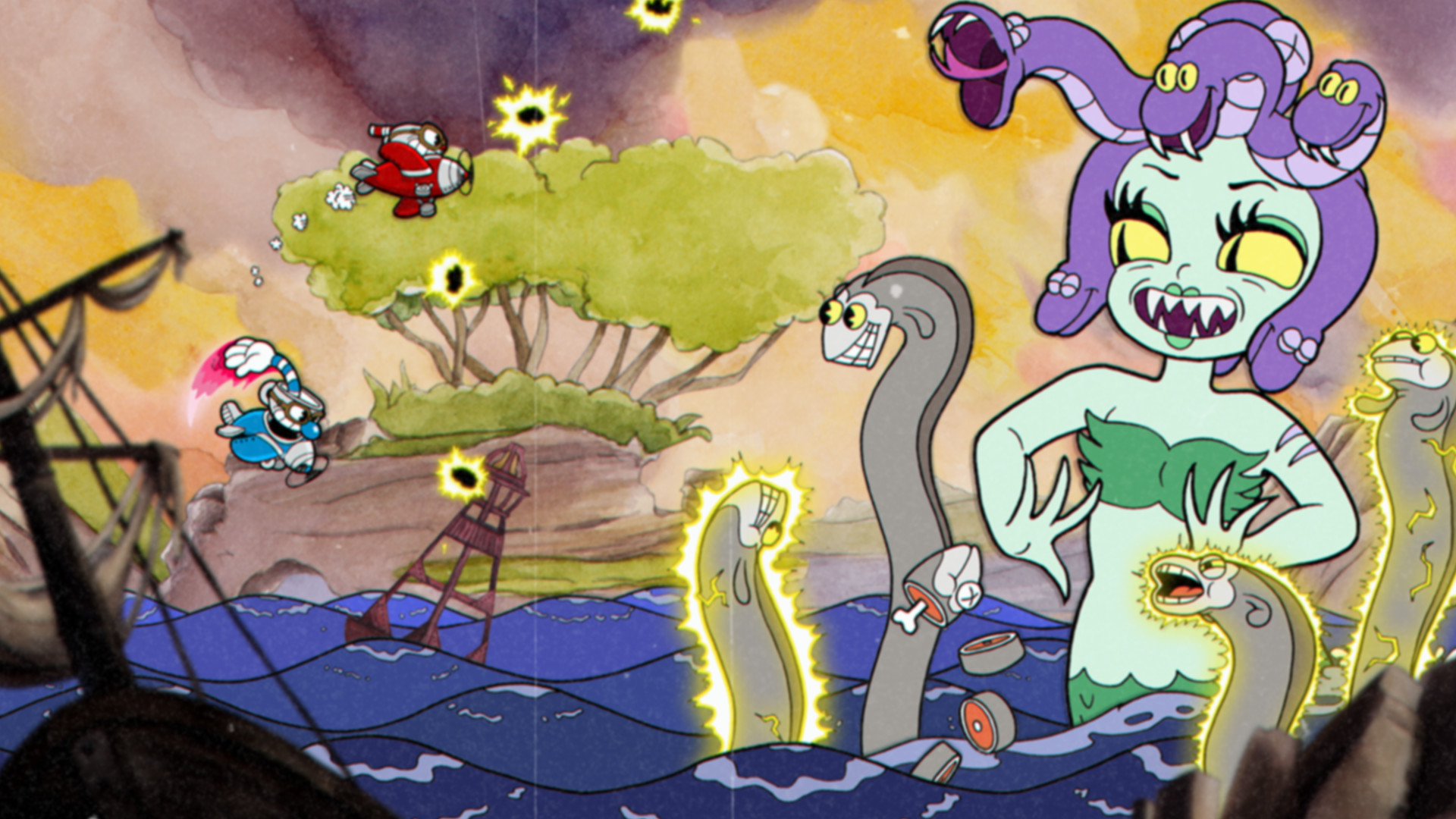 Gaming is always better with friends, especially when you're right next to each other on the same couch! All the co-op games on this list feature local multiplayer game modes in which you can cooperate with others. Get by with a little help from your friends in one of these 10 Xbox One couch co-op titles.
The Top 10 Co-Op Games
10. Rocket League
Football meets fast cars – what's not to like in the first of our co-op games list? There's a reason why Rocket League is super popular and one of the biggest esports to watch in 2019. This thrilling physics-based arena game is playable online or locally with split-screen. Compete against your friends, or team up for some co-op action.
9. Gears of War 4
In Gears of War 4, you can play every game mode in split-screen multiplayer! The Gears of War series has been known for its quality cooperative gameplay, and this 4th entry in the series does it best. Gears 5 releases later this year, so now is the perfect time to grab a deal on this game in our webstore and gear up (yes, pun intended) for the upcoming sequel.
8. Star Wars Battlefront 2
Grab a friend, plop down on the couch, and head to the front-lines in Star Wars Battlefront 2. Engage in both "Light" and "Dark Side" missions in co-op split-screen action. There's a variety of maps to try out, and several Star Wars icons to play as too. Luke, Leia, and even Emperor Palpatine are available to play as, just try not to fight over who gets to be Vader.
7. Halo: The Master Chief Collection
Relive the action of some of the best first-person shooters ever made with the Halo Master Chief Collection. Included in this definitive experience is Halo titles 1 through 4. All have been visually upgraded and enhanced to run at 60 FPS with 4K and HDR support. All these games also support online co-op as well as the option to play through the campaign with your friend by your side.

6. Dragon Ball FighterZ
If you're a Dragon Ball fan, we know you probably love all the epic, spectacular battles that define this legendary series. Dragon Ball FighterZ brings you exactly that, along with the option of playing together with friend in local multiplayer. Play a one-on-one match against a buddy or create a tournament with up to 16 players. You're going to need a bigger couch!

5. Forza Motorsport 7
30 well-known locations and over 700 different cars make Forza Motorsport 7 the perfect game for any racing enthusiasts. Know any? Invite them over for some split-screen racing! Forza Motorsport 7 supports nearly every driving wheel controller on the market; and if you're nice, you'll let your friend have a turn with it.
4. Minecraft: Xbox One Edition
Like many games, Minecraft is more fun in multiplayer mode. It's even more fun with your mates right by your side in a split-screen adventure. Build, create, explore, survive and scream directly in your companions' ear when they accidentally flood your base with lava!
3. FIFA 19
When you're tired of playing football with your friends in real life, head to the virtual pitch and beat them there too! FIFA 19 brings you a world-class football experience, allowing you complete control both on the pitch and in the manager's office. Be the stars you love as you compete for glory in casual matches or the historic UEFA tournament. There are so many features that make FIFA 19 more true to the beautiful game than ever, and playing with friends is one of them!
2. Cuphead
In Cuphead, you'll learn why you shouldn't make a deal with the devil. If you like side-scrolling action games, meticulously designed levels, and dark souls level difficulty, then Cuphead is a game for you! Team up with a friend to try and make it a little easier. Maybe you can keep each other from rage quitting on the first boss?
1. A Way Out
Last but not least on our list of co-op games, A Way Out is the perfect two-player adventure… In fact, that's the only way you can play it! You and a friend will each play as the game's main characters Leo and Vincent as you try to break out of prison. While it's much better when you're both playing in the same room, you can play online with your partner even if they don't own the game! Simply invite them to play from the in-game menu to allow them to gain access.
Which of these local multiplayer Xbox One co-op games are your favourite, and which is the one you're looking forward to playing next? Let us know in the comments!